Drayton Hall and other Plantations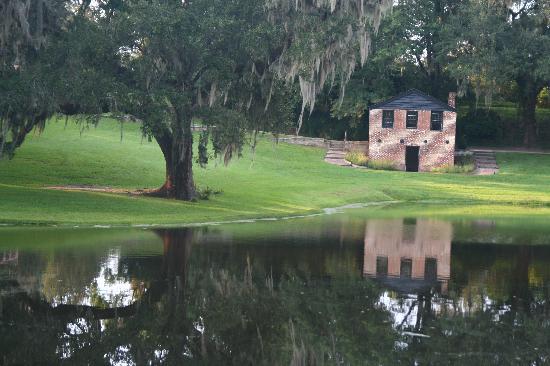 Drayton Hall and other Plantations
Drayton Hall and other Plantations
There are several plantations and gardens that are open to the public. They each uniquely reflect various aspects of plantation life, as well as their vital roles in today's Southern society. My two favorite places to visit are Middleton Place and Cypress Gardens. They are both interesting places to visit and have a lot to see and do. Any of the Plantations and Gardens you visit you will need to expect to spend at least half a day and do a lot of walking. Some of the plantation offer trolleys but you will still do a lot of walking. You should also try buying your tickets online because some of the plantations give discounts for doing so and you should also check the website or call ahead during the off season because hours of operation can change.
Boone Hall Plantation
Charleston Plantations
1235 Long Point Road
Mt. Pleasant, SC 29464
(843)-884-4371
Admission: Adults $19.50; Children (6-12) $9.50; Senior Citizens 65+/Military/AAA $17.00
Labor Day to March 21 : Monday-Saturday, 9am - 5pm; Sunday, 1pm - 4pm
March 22 to Labor Day : Monday-Saturday, 8:30am - 6:30pm; Sunday, 1pm - 5pm
Closed Thanksgiving Day & Christmas Day
Hours subject to change - Call or visit website prior to planning a visit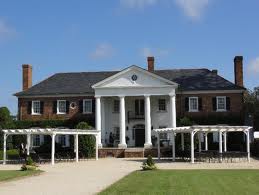 Boone Hall Plantation is one of the many Charleston Plantations and has been open to the public since 1956. The McRae Family purchased the plantation in 1955 and it was Mrs. McRae who furnished the house with antiques and began giving tours. Today, the McRae Family still owns the property, and they continue to make improvements to the plantation so that you, the visitor, can experience what plantation life was like in the 1800s. As you tour each site on the plantation our knowledgeable staff will help you understand the day to day activities of those who lived on plantations as well the history of the people who lived here at Boone Hall.

Boone Hall is also one of America's oldest working, living plantations. They have been continuously growing and producing crops for over 320 years. Once known for cotton and pecans, they are still actively producing strawberries, tomatoes, and pumpkins, as well as many other fruits and vegetables for their visitors to enjoy.

---
Magnolia Plantation
Drayton Hall and other Plantations
3550 Ashley River Road
Charleston, SC 29414
(800) 367-3517
Admission: The Gardens and Grounds ticket is the basic admission and must be purchased in order to buy tickets for the House, Nature Train, Nature Boat, and/or the Slavery to Freedom Tours. Only the Audubon Swamp Garden may be purchased separately. The Basic Admission is $15 for adults and $10 for children (6-12). Tickets for other additional attractions are $8 each. Open 365 days a year, including all major holidays. From November through February, they are open from 9 am until 4:30 pm, with ticket sales ending at 4:00 pm. From the first Monday in March - October they are open 8am - 5:30pm. The Audubon Swamp Garden maintains the same hours as the Plantation.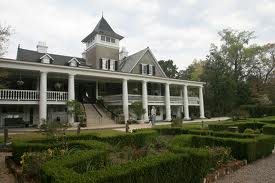 Founded in 1676 by the Drayton family, Magnolia Plantation has survived the centuries and witnessed the history of our nation unfold before it from the American Revolution through the Civil War and beyond. It is one of the many Charleston Plantations and the oldest public tourist site in the Lowcountry.

The gardens at Magnolia Plantation are of such beauty and variety that they have brought tourists from around the world to view them since they were open to the public in the early 1870s. However, many parts of the gardens are much older, some sections more than 325 years old, making them the oldest unrestored gardens in America. As the plantation has stayed within the ownership of the same family for more than three centuries, each generation has added their own personal touch to the gardens, expanding and adding to their variety. Today there are various varieties of flowers from camellias, daffodils, to azalea's and countless other species in bloom year round, with the climax of incredible beauty building towards the spring bloom.

---
Middleton Place
Drayton Hall and other Plantations
4300 Ashley River Road
Charleston, SC 29414
(843) 556-6020 (800) 782-3608
Admission: Adults $25, Children (7-15) $5, Children under 6 free.
If you purchase your tickets online, you can save $5.
Open daily from 9am-5pm. Closed Christmas Day.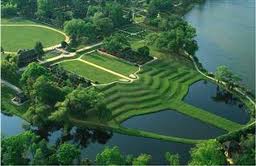 General admission includes access to 65 acres of formal landscaped Gardens and the newly rejuvenated Plantation Stableyards where costumed interpreters demonstrate the skills once performed by slaves. African American Focus Tours, a slavery exhibit, guided Garden overview tours, Rice Mill and Plantation Chapel are included at no additional charge. Small additional fees are charged for 30 minute guided tours of the House Museum and 45 minute Carriage tours. A "Spend the Day" package is available and includes Garden admission, a guided House Museum tour and a Carriage tour. Tickets for the House Museum tour, Carriage tour or "Spend the Day" package are available at the Middleton Place Visitor Center.

Guided tours of the House Museum introduce visitors to the men, women and children who made Middleton Place their home for over three centuries, including not only the Middleton family, but also the slaves and freedmen who served them. The story is interpreted through an extraordinary collection of original portraits, furniture, silver, china, documents and other objects that belonged to and were used by family members. Portraits by Benjamin West and Thomas Sully; fine Charleston and London-made silver; a pre-revolutionary breakfast table made by Thomas Elfe, Charleston's most celebrated cabinetmaker; a rare facsimile copy on silk of the Declaration of Independence, and first edition works by Mark Catesby, John James Audubon and other significant artists and authors reflect the interests, tastes and resources of the Middleton family.

---
Drayton Hall
Drayton Hall and other Plantations
3380 Ashley River Road
Charleston, SC 29414
(843) 766-0188
Admission: Adults $15, Youth (12-18) $8, Children (6-11) $6.
Open 8:30am-5pm (summer) and 9:30am-4pm (winter).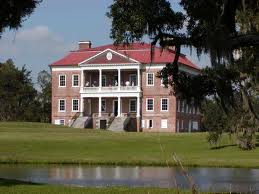 Drayton Hall is the only plantation on Ashley River to survive intact to present day. Despite the fact that both Colonial and British forces used it as a staging ground during the Revolution, that the epicenter of Charleston's great 1886 earthquake was just a few miles away, that major hurricanes have battered it throughout the 18th, 19th, and 20th centuries, and that developments along this historic corridor continue to grow in size and scale, Drayton Hall still stands much in the same way as it stood in the 18th century. These are the stories of conflict, reconciliation, and survival.

Today Drayton Hall is a National Historic Landmark and a National Trust Historic Site. It is a house preserved, an artifact that showcases time and layers of history rather than reflecting a singular period of grandeur. Since 1974, it has been our job to do everything we can to protect the craftsmanship and effort that went into this house over the course of its lifetime. These are the stories of preservation.

---
Cypress Gardens
Drayton Hall and other Plantations
3030 Cypress Gardens Road
Moncks Corner, SC 29641
(843) 553-0515
Admission: Adults $10, Seniors $9, Childrens (6-12) $5 and children under 5 Free.
Cypress Gardens is open 7 days a week, from 9:00 am to 5:00 pm. The last admission is at 4:00 pm. The park is closed on Thanksgiving, Christmas Eve, Christmas Day and New Years Day.
Parking is free.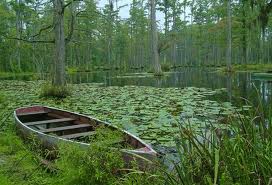 Cypress Gardens has been a preferred group and family destination since 1931. Visitors from all over the country come to experience this unique and exciting attraction, which has been featured in numerous national magazines.

Nestled within a black water cypress swamp, Cypress Gardens offers thrilling swamp boat rides amidst wildlife, blooming azaleas, camellias and native flowers. You will experience rare, breathtaking views of mirrored reflections of tall cypress and tupelo trees.

Cypress Gardens also has 3.5 miles of beautiful nature trails that offer diverse natural beauty and they also have a Swamparium where you can get "up close" to view and study various species of fish, amphibians, and reptiles that call the swamp home.

---
Charleston Tea Plantation
Drayton Hall and other Plantations
6617 Maybank Highway
Wadmalaw Island, SC 29487-7006
(843) 559-0383
Admission: The Trolley Tour is $10 per person or $30 for a family of four.
Monday through Saturday, 10:00am to 4:00pm and Sunday, 12:00pm to 4:00pm. Closed for major holidays.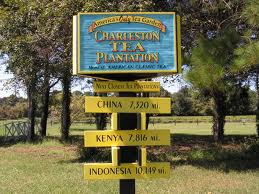 The Charleston Tea Plantation is America's ONLY tea garden. We are pleased to offer you an experience that is not only educational but more importantly one-of-a-kind. Located on picturesque Wadmalaw Island in the heart of the Lowcountry, the Charleston Tea Plantation is home to American Classic Tea.

Come experience the beauty and charm...View acres and acres of breathtaking tea plants as far as the eye can see, learn first-hand how tea is made during an informative Factory Tour, take an enjoyable Trolley Ride through the tea fields and help yourself to all of the iced American Classic Tea you can drink. Also be sure to visit our unique Plantation Gift Shoppe. Here you can shop a vast variety of teapots and accessories as well as Charleston Tea Plantation souvenirs and of course American Classic Teas.

---
Charles Pinckney National Historic Site
Drayton Hall and other Plantations
1254 Long Point Road
Mount Pleasant, SC 29464
(843) 881-5516
Admission: Open daily, 9:00 a.m. to 5:00 p.m.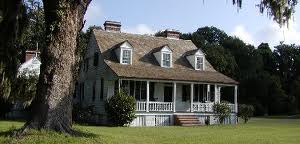 Charles Pinckney was a principal author and a signer of the United States Constitution. This remnant of his coastal plantation is preserved to tell the story of a "forgotten founder," his life of public service, the lives of enslaved African Americans on South Carolina Lowcountry plantations and their influences on Charles Pinckney.

---
Which Charleston Plantation is your favorite?
Do you have a favorite Charleston Plantation? Share your stories, recommendations and photos. Others would love to hear about your experiences.

Return from Drayton Hall and other Charleston Plantations to Charleston Vacation Guide Homepage