Custom Search
---
Historic Charleston SC
---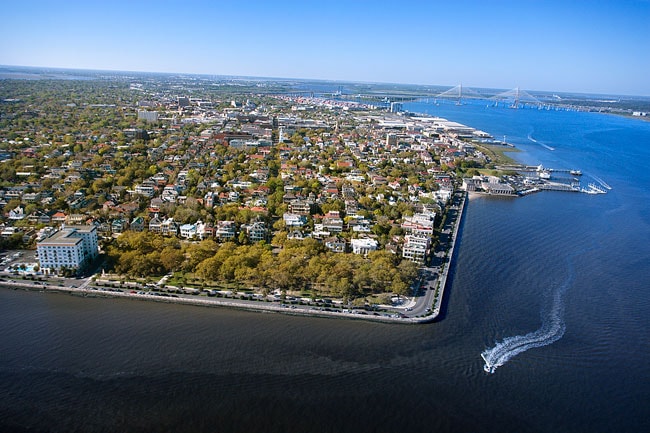 Charleston is the second largest city in South Carolina and has a population of approximately 128,000. The historic Charleston downtown is on a peninsula formed by the Ashley and Cooper rivers which flow into the Atlantic and is protected from the ocean by surrounding islands. The city is an important port, boasting the second largest container seaport on the East Coast and the fourth largest in North America. Charleston is known as the "Holy City" because of the prevalence of church steeples that dot the city's skyline and the fact that it was one of the few places in the original thirteen colonies to provide religious tolerance to the Huguenots and Jews.
---
Map of Charleston SC
---
The greater Charleston area is comprised of five regions: Mt Pleasant, West Ashley, North Charleston, The Islands, and Downtown Charleston. 
Mt. Pleasant - Mt. Pleasant is located just across the Arthur Ravenel Bridge and is home to Patriots Point and Boone Hall Plantation. 
West Ashley - This area is west of the Charleston Peninsula, across the Ashley River, and home to Drayton Hall and Middleton Place. 
North Charleston - North Charleston is located about 15 minutes North of downtown Charleston. The Charleston International Airport, Greyhound Bus Station and Amtrak Train Station are all located in North Charleston. 
The Islands - The Islands include Sullivan's Island, Isle of Palms, Folly Island, Kiawah Island, Seabrook Island, James Island and Johns Island. 
Downtown Charleston - The Downtown Charleston Peninsula is about 17 square miles and home to antebellum mansions, museums, restaurants, shopping and quaint b&bs. 
The Five Neighborhoods of  historic Charleston SC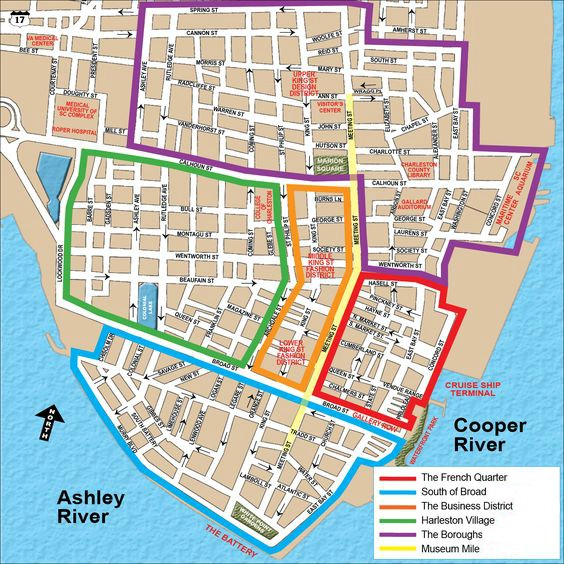 The Charleston Peninsula is made up of 5 distinct neighborhoods: The Boroughs, Harleston Village, The Business District also called the Shopping District, The French Quarter and South of Broad. 
The Boroughs

- The Boroughs are made up of 4 small neighborhoods: 


Radcliffeborough - 

Located next to the Medical University of SC, this area is home to doctors, professors, college students and other professionals. Columned antebellum mansions share streets with modern homes merging the old and new. Biking and walking are popular forms of transportation in this borough, with its proximity to shopping, dining, and cultural nightlife.


Ansonborough - 

This area, surrounded by the Historic Charleston Market, Waterfront Park, and numerous hotels, was the first suburb of the original walled city of Charles Town. Home to the oldest private residence,  the Col. William Rhett House dates back to 1712. Charming deli's, shops and full-scale restaurants line the streets of this vibrant neighborhood. 


Cannonborough/Elliotborough - These were originally considered two separate boroughs, but are now regarded as one. 

This area has been undergoing revitalization over the past several years and has seen many unique restaurants, bakeries and small boutiques popping up in the "Midtown" area around Spring St. and Cannon St.



Mazyck-Wraggborough - 

This borough is bordered by the Charleston Visitors Bureau, the Galliard Auditorium, and the Charleston Maritime Center. Located along a portion of Charleston's Museum Mile, Mazyck-Wraggborough offers convenience to a number of cultural hotspots in Charleston, including the Charleston Museum, the Children's Museum of the Lowcountry, and the Charleston Music Hall. 



Harleston Village - Bordered by The College of Charleston and The Medical University of SC, Harleston Village is a lively and diverse area of downtown. This highly pedestrian friendly area of town has parks, corner cafes, boutiques and bars.
Business District - The Business district is home to some of the best antique shops in Charleston.  You can find furniture, porcelain, silver and art dating back to the late 1700s. This area is also home to the Fashion District.
French Quarter -

The French Quarter was settled in 1680 and gets its name from the large number of French Huguenots that settled in the area. This neighborhood is famous for historic churches, art galleries, restaurants, and Waterfront Park.

South of Broad - South of Broad is the most exclusive part of downtown Charleston. This quiet residential area has cobblestone streets, stately antebellum mansions, and manicured gardens. 
For other helpful maps including maps to help you locate public restrooms, public parking garages, beaches, and attractions, visit our historic Charleston Maps page. 
Learn More: Charleston SC Maps
---
Weather in Charleston SC
---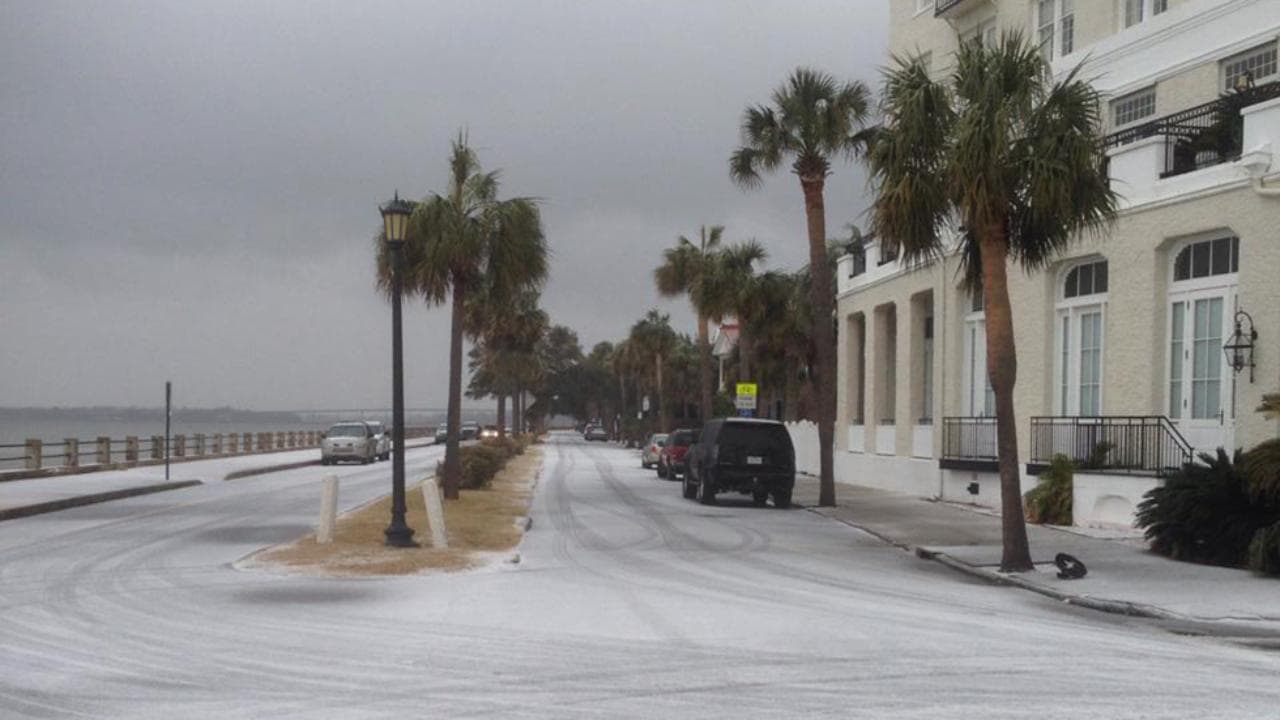 Charleston has a humid sub-tropical climate with warm summers and mild winters. The daily high temperatures average around 75°F and daily low temperatures average around 56°F. The hottest month of the year is July and the coolest month of the year is January, with July and August being the wettest. Hurricane season runs June 1st to November 30th each year. It's not uncommon for the Charleston area to experience some level of tropical depression or tropical storm activity during the season, although major hurricanes are rare. For further information including monthly average temps, monthly average precipitation, and yearly weather stats, visit our Charleston Weather page. 
Learn More: Charleston Weather

---
Charleston Travel - Getting to Charleston
---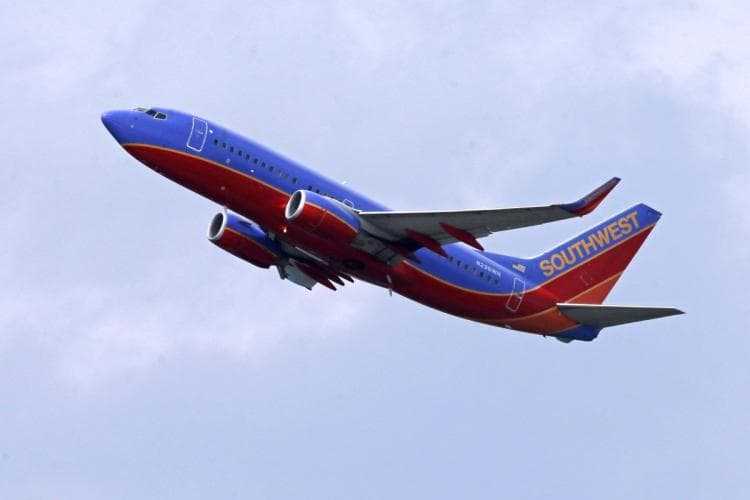 Charleston is centrally located on the South Carolina coast and a short drive from many East Coast cities. Visitors can take Interstate 95 and then Interstate 26 into Charleston. Travelers can also fly non-stop from 23 airports and 17 cities in the U.S. to the recently renovated Charleston International Airport.  
Other options for traveling to Charleston include Greyhound Buses and Amtrak Trains. Both the Amtrak and Greyhound stations are located in North Charleston, about a 15-minute drive from downtown Charleston. 
Visit our Charleston Travel page for more information on traveling to Charleston.
Learn More: Charleston Travel 
---
Historic Charleston Travel Guide - Getting Around Charleston
---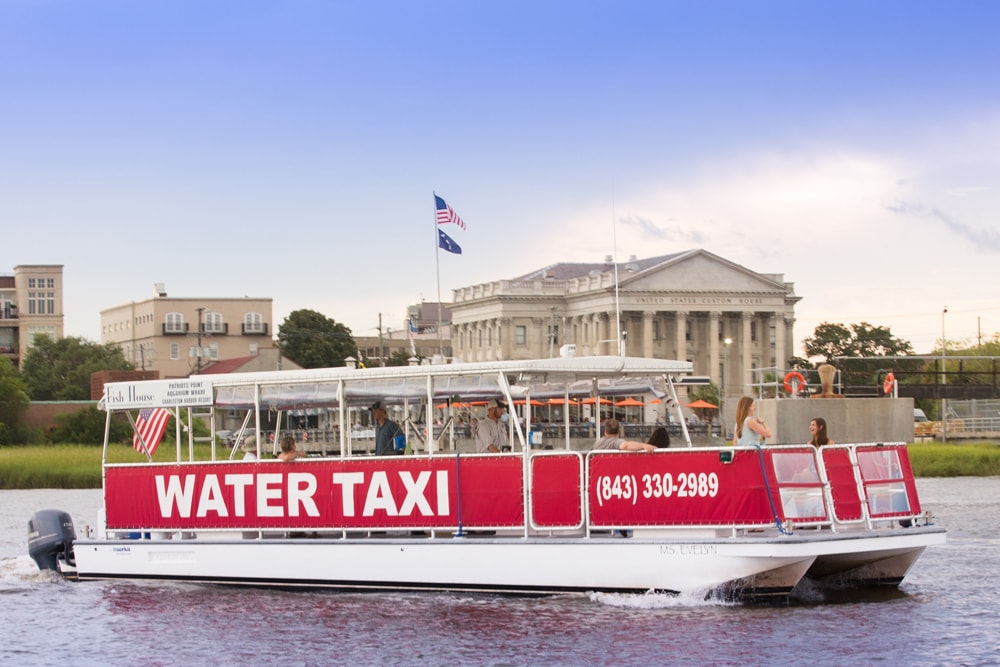 If you are trying to get around Charleston, one of the easiest ways is to take a taxi-cab. Cabs are an inexpensive way to get around the city and you can choose from several types including the standard taxicab, a Rickshaw Taxi, or the Charleston Water Taxi. 
You may also want to consider renting a car, but you should first check with your hotel to see if they charge for parking. If they do, then free street parking or parking in nearby parking garages could save you a considerable amount of money.
If you are looking for a fun way to get around Charleston and take in some of the sights and attractions, then the Low Country Loop Trolley is a great option. This Hop-On/Hop-Off Trolley Tour is great for first time visitors or visitors without a car. 
Another cheap and easy way to get around Charleston is to ride CARTA  - The Charleston Area Regional Transit Authority. They offer a free downtown shuttle in the historic district, and there are also numerous other bus routes in the area. 
Learn More: Charleston SC Travel
---
Home > Charleston South Carolina
---
Copyright © 2009-2017 visit-historic-charleston.com