Custom Search
Charleston South Carolina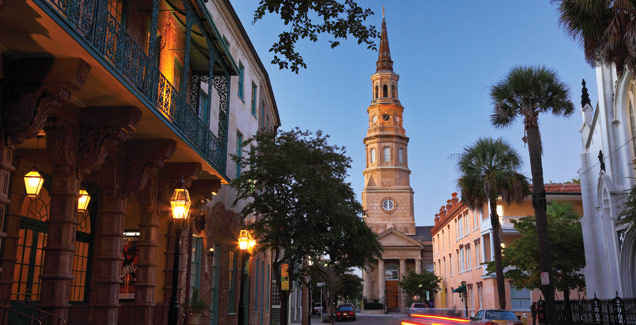 This Charleston South Carolina Visitors Guide has everything you need to know to plan your Charleston getaway - from hotels and restaurants to attractions and festivals, you will find it here. Whether you are visiting Charleston for a romantic weekend or a week long family vacation, Charleston has accommodations to fit any budget and has lots of fun and interesting things to see and do.
Why Visit Charleston South Carolina?
F

requently voted one of the most beautiful cities in America
Ranked by the travel media as one of the top U.S. destinations
Boasts over 1400 

significantly historic buildings
Multitude of shopping options 

including boutiques, antique shops, and malls 
The Charleston South Carolina Visitors Guide to fun and interesting things to see and do
Shop for souvenirs, crafts, woven baskets, jewelry, clothing, sweets, and artwork at the historic Old City Market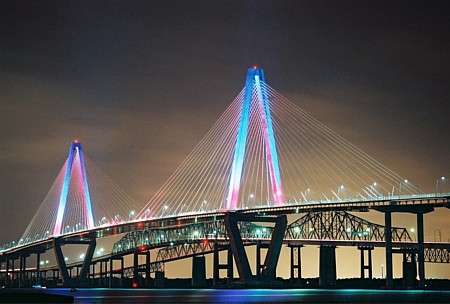 Navigating your way around the Charleston South Carolina Visitors Guide
About Charleston - You will learn about the history of Charleston South Carolina including the Civil War, the Earthquake of 1886, and Hurricane Hugo. You will also find maps and information on the weather.
Getting Around Charleston - Learn about ways of getting around downtown Charleston including cabs, Rickshaw taxis, the water taxi, Low Country Loop Trolley, and the free downtown area shuttle. 
Charleston Lodging - Information and the best rates for luxury hotels, historic inns, full- service hotels and budget hotels. You will also find information, photos, and rates for bed and breakfasts. 
Restaurant Guide - With so much mouthwatering Lowcountry cuisine to choose from, our restaurant guide will help you pick the perfect restaurant.
Annual Events - Your guide to year-round festivals and events from the Spoleto Festival to Christmas in Charleston. 
Top ten list of the best attractions - This is our list of the ten best attractions to see and do when visiting Charleston.
Aquariums, Forts and Museums - Your guide to fun and exciting things to see and do in Charleston including the South Carolina Aquarium, Fort Sumter, Patriots Point, Gibbes Museum of Art, The Charleston Museum, The Powder Magazine, and the Old Exchange and Provost Dungeon. 
Historic Homes and Plantations - Charleston has numerous historic homes and plantations that are open to the public. Find a listing along with the admission fee and hours of operation for these nearby attractions. You will also find a listing of historic churches in downtown Charleston. 
Beaches and Parks - Find information on Charleston's three area beaches - Folly Beach, Sullivan's Island and Isle of Palms. You will also find information on the city parks and the Cooper River (Ravenel) Bridge. 
Charleston Tours - A guide to different types of tours including horse drawn carriage tours, boat tours, mini bus tours and walking tours. One of the best ways to get acquainted with Charleston is to take a tour of the city.
Shopping - From private boutiques to antique shops, Charleston will not disappoint when it comes to finding a place to shop. 
Copyright © 2009-2017 visit-historic-charleston.com