---
Boone Hall Plantation 
---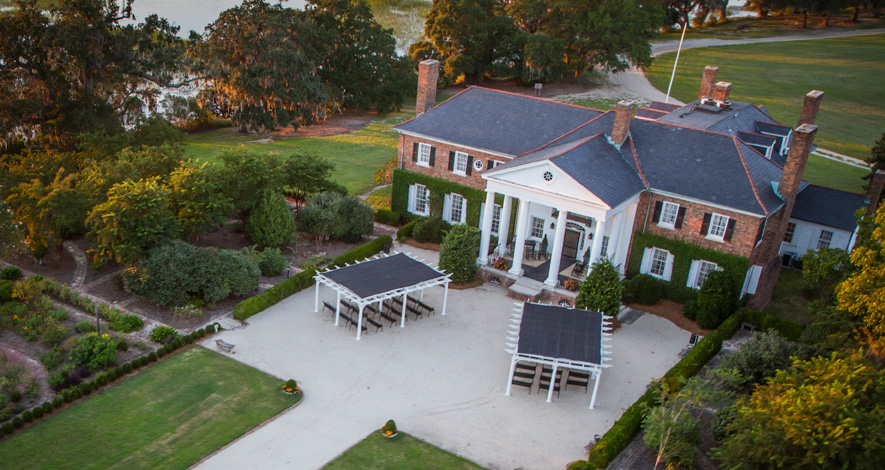 Boone Hall Plantation was founded in 1681 by Major John Boone and purchased by the McRae family in 1955. The Plantation is one of America's oldest working, living plantations. They have been continuously growing and producing crops for three centuries. As you enter Boone Hall, you will travel down the avenue of oaks. The oaks, draped in Spanish moss, are over two centuries old and are one of the most picturesque spots on the plantation. The Georgian designed house was built in 1936 and guided tours of the first-floor showcase what a house would have looked like back in the 18th century. Eight original slave cabins are one of the most unique features of the plantation. The cabins have artifacts and audio exhibits that help depict the aspects of daily life for the slaves on the plantation. In addition to the house tour and the slave cabins, you can also take a 40-minute ride around the property in an open-air coach, and then take a self-guided garden tour that showcases the beautiful roses that are over 100 years old. Allow about 3 hours to view everything on the plantation. There are a number of special events that take place at Boone Hall each year that affect the normal plantation tour operations so always visit Boone Hall's website and check the calendar of events before planning a visit.
---
Boone Hall Plantation Photos
---
---
Boone Hall Plantation Hours and Admission
---
Hours:
Jan. 1, 2019 – March 10, 2019
Monday-Saturday  9 am-5 pm
Sunday 12 pm-5 pm

March 11, 2019 – Sept. 2, 2019
Monday-Saturday  8:30 am-6:30 pm
Sunday 12 pm-5 pm
Sept. 3, 2019 – January 1, 2020
Monday-Saturday  9 am-5 pm
Sunday 12 pm-5 pm
CLOSED Saturday Nov. 2, 2019, Thanksgiving Day and Christmas Day

Admission:
Adults (13+) $24
Child (6-12) $12
Children 5 and under Free
---
Boone Hall Plantation Address and Map
---
---
Current and Upcoming Events
at Boone Hall Plantation
---
What: Scottish Games & Highland Gathering
When: Saturday Nov. 2, 2019 
Time: 9 am - 5 pm 
Where: Boone Hall Plantation
Admission: $20
Immerse yourself in Scottish history and traditions at the annual Charleston Scottish Games & Highland Gathering. At this festival, the sounds of music and cheer fill the air as history comes alive. Witness athletes compete in traditional Scottish sports, tap your feet to the Scottish Fiddling Competition, clap along to the beat as the Scottish Country Dancers perform, and choose a favorite at the Sheep Dog Demonstration. Witness ceremonies that are centuries old unfold before you and become a part of the rich heritage of Scotland.
---
Hotels Near Boone Hall Plantation
---
---
---
---
More things to do in Charleston
---
---
Home > Things to do in Charleston SC > Charleston Plantations > Boone Hall Plantation
---
---
Copyright © 2009-2019 visit-historic-charleston.com