---
Best Restaurants in Charleston SC
---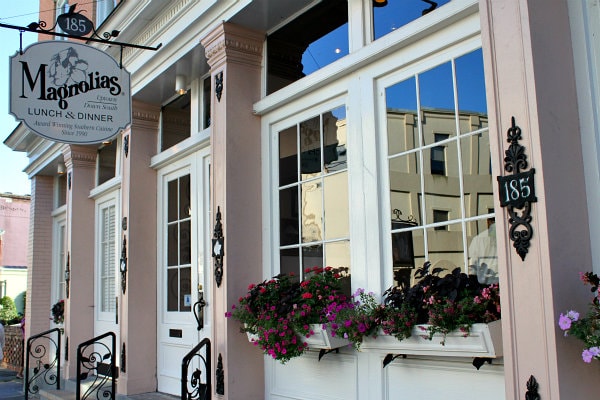 ---
A guide to the best restaurants in Charleston SC. Discover  the tastiest BBQ, the best she-crab soup or the freshest lobster roll. 

---
People from all over are flocking to Charleston and raving about the mouth-watering Lowcountry cuisine. An influx of young chefs from all over the world, access to local fresh seafood, and superior local produce have all helped Charleston become one of the top food destinations in the world. Whether you desire shrimp and grits, freshly caught seafood, or a succulent steak, you won't have trouble finding a place to eat, but you may have trouble deciding where to eat. 
---
---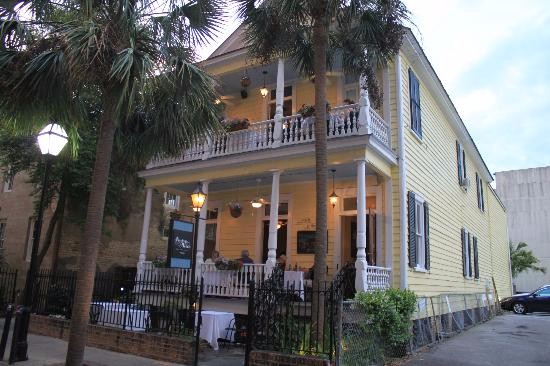 Poogans Porch
Poogan's Porch is one of the oldest and most highly regarded restaurants in Charleston. They have been serving up Lowcountry cuisine to celebrities, politicians, tourists and locals since 1976. The yellow Victorian house, dating back to 1888, is named after an abandoned dog and considered one of the most haunted structures in Charleston. Diners frequently report sightings of the restaurant's resident ghost Zoe, a spinster schoolteacher who lived in the house until her death in 1954. The restaurant offers indoor and outdoor seating, along with a 1500 bottle wine cellar. @ 72 Queen St.

---
---
---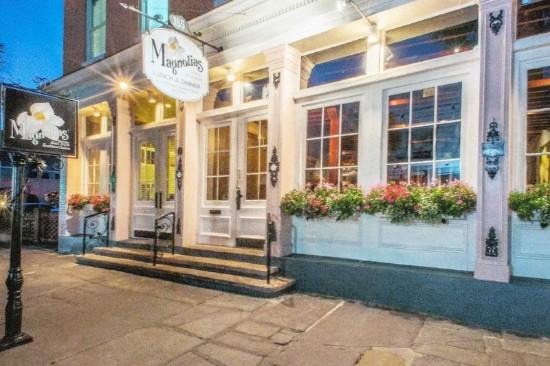 Magnolias
Magnolias started a culinary renaissance when it opened in 1990, and remains a forerunner in upscale Southern cuisine. The Charleston restaurant, located at the site of the city's original Customs House (circa 1739), blends traditional ingredients and cooking techniques with modern flair and artful presentation. For a more wallet-friendly option, stop by for lunch when they offer plenty of Southern-style soups, salads, and sandwiches. @ 185 E Bay St.  

---
---
---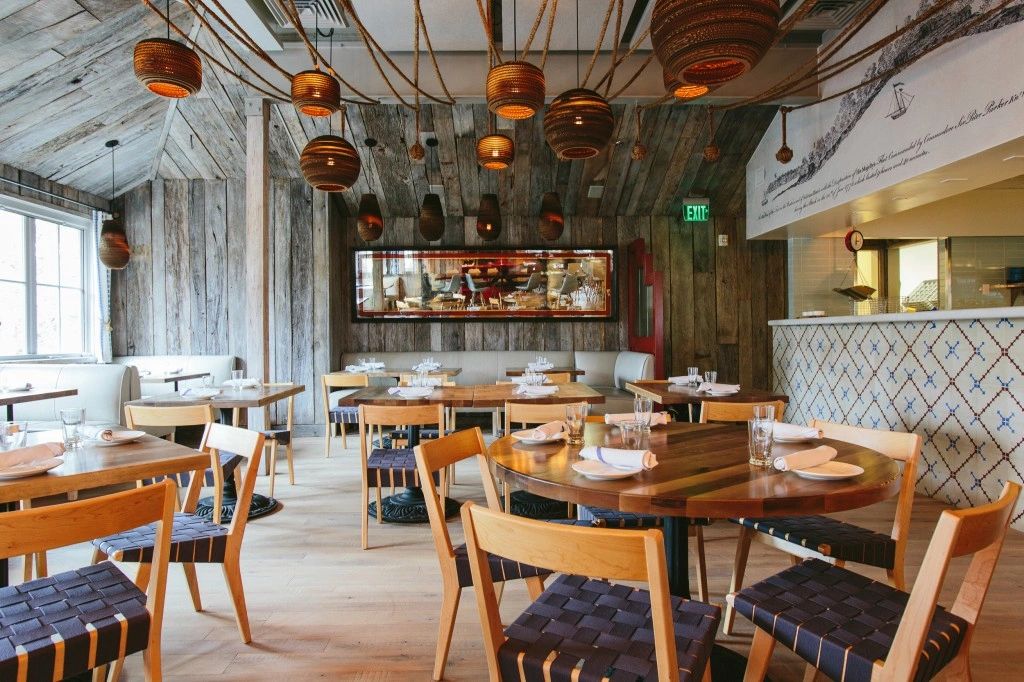 The Obstinate Daughter
The Obstinate Daughter is a Southern restaurant influenced by French, Italian and Spanish cuisine with a wood fired oven, plancha and island kitchen range. Pizza, pasta, small plates and a raw bar are the focus of the menu. Changing seasonally, the menu is also rooted by the burgeoning farms and fishermen in the Lowcountry who all supply us with the superior products that make our region so special. The restaurant is proud to achieve a Green Restaurant Certification. Promoting sustainable practices is a cornerstone of their ideology. @2063 Middle St, Sullivan's Island
---
---
---
---
FIG
FIG, which stands for Food Is Good, serves seasonally-inspired cuisine with a commitment to using local and sustainable foods. The restaurant has been consistently voted "Best Restaurant in Charleston" by Charleston City Paper and is a favorite for locals and tourists. The elegant yet laid back atmosphere encourages guests to settle in, get comfortable, and have a great time. FIG has an extensive wine program that features producers you wouldn't necessarily expect in a southern restaurant. This is one of the busier restaurants in Charleston, so unless you want to wait an hour just for a seat at the bar, you are encouraged to make reservations. @ 232 Meeting St.

---
---
---
The Ordinary
The Ordinary is a southern seafood restaurant and oyster bar in a historic building in the bustling King Street area. The energetic atmosphere, expertly trained staff, and excellent food make the Ordinary an extraordinary place to dine. The menu changes daily depending on the availability of locally sourced seafood. Menu favorites include whole roasted flounder, East Coast oysters, and seafood chowder. @ 544 King St.

---
---
---
167 Raw
167 Raw is part seafood market and part restaurant. They offer an assortment of fresh oysters, clams, fish and shrimp for purchase to go, or you can stick around and try the legendary lobster roll or scallop Po Boy. The restaurant's chalkboard menu, which changes daily, lists the seafood specials and the daily selection of oysters and where they are from. Seating is limited, so arrive early or plan on waiting for a table. @ 289 East Bay St.

---
---
---
Millers All Day
Millers All Day on King Street is serving up everyone's favorite meal of the day - Brunch. The restaurant serves breakfast plates, quiche, frittatas, biscuits, and shrimp and grits. The full service bar also serves up sweet Mimosa's, spicy Blood Mary's, or your favorite cocktail. The most talked about dish at Millers are the pink Unicorn Grits. The grits get their pink color from a rogue gene that causes a red kernel to randomly appear on yellow ears of corn. @ 120 King St.

---
---
---
---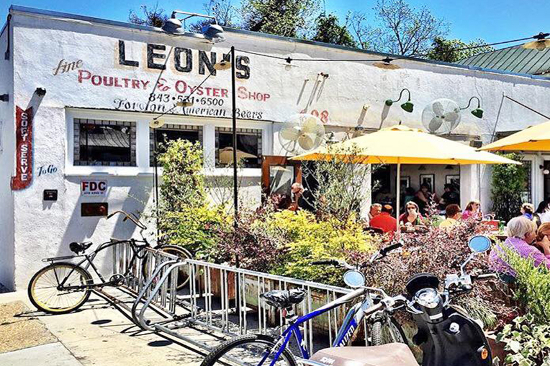 Leon's Oyster Shop
Leon's Fine Poultry & Oyster Shop is a comfortable Southern joint serving fried chicken, oysters, lots of salads, cheap beer, soft serve, Rosé on tap, tons of grower Champagne, and good cocktails. The restaurant is housed in an old body shop owned by Leon Ravenel—a businessman who served Charleston residents for many years. The space preserves much of that industrial history, complete with functioning garage doors, concrete floors, and some remaining memorabilia from Leon himself. @ 698 King St.
---
---
---
Lewis BBQ
In March 2015, John packed up his smokers and moved from Austin to the Holy City to introduce the Lowcountry to the great world of Texas barbecue. He and his barbecue crew opened Lewis Barbecue in June 2016 and since then, his eponymous spot has been hailed one of the best in the country by the likes of Southern Living, Conde Nast Traveler, Garden & Gun, and more for its legendary brisket, honky tonk music, and laid-back vibes. @ 464 N Nassau St. 
---
---
---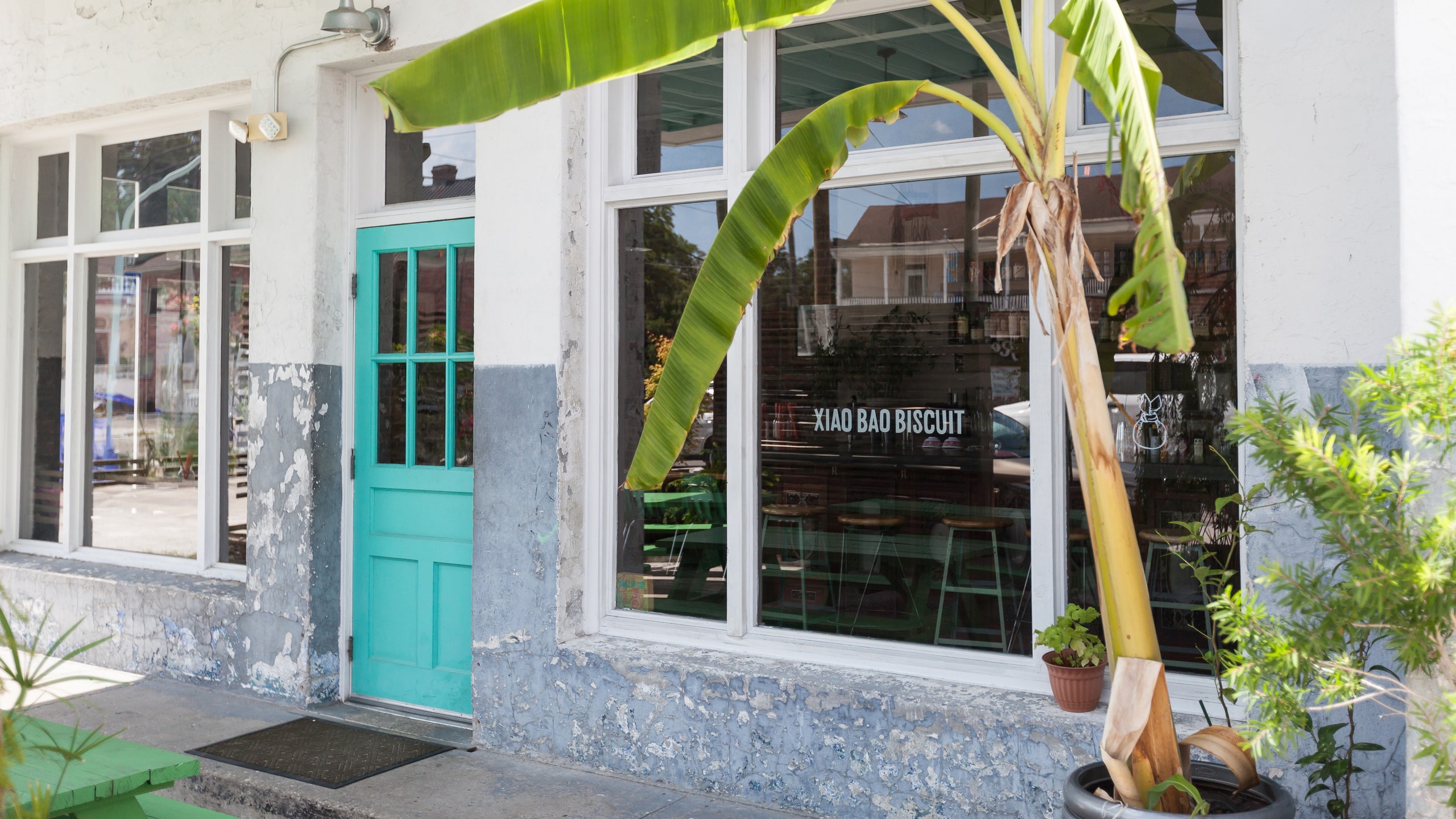 Xiao Bao Biscuit



Xiao Bao is named after co-owner Duolan Li and is originally inspired by their seven month honeymoon throughout Asia in 2009. Biscuit represents the South, working with great people, local farmers & fisherman, and reconnecting to the idea of comfort food from their childhoods. This hip restaurant, occupying a remodeled and brightly furnished former gas station, offers a constantly changing menu of authentic Asian fare. @ 224 Rutledge Ave. 
---
---
---
---
---
Map of the Best Restaurants in Charleston SC
---
---
Other Great Charleston Restaurants
---
---
---
---
Copyright © 2009-2022 visit-historic-charleston.com