---
Charleston Restaurants 
Fine Dining
---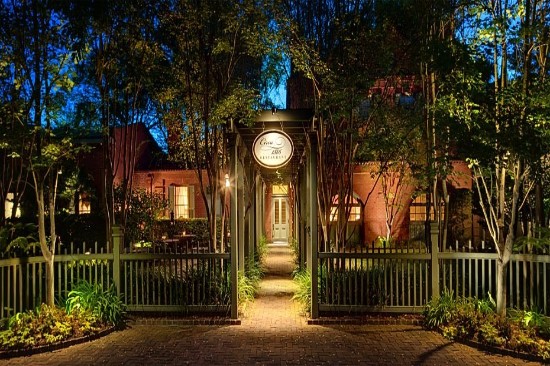 ---
Make a reservation and see why Charleston restaurants are ranked among the best in the country. 

---
If you are visiting Charleston in the peak season, April to September, it is a good idea to plan ahead when you are dining out. Downtown Charleston restaurants get busy around dinner time, and the wait can be quite long. Consider checking the restaurant's website to book a reservation. If not, consider an early dinner to beat the crowds. Below are some of the top fine dining restaurants in Charleston.

---
Charleston Restaurants 
Fine Dining
---
---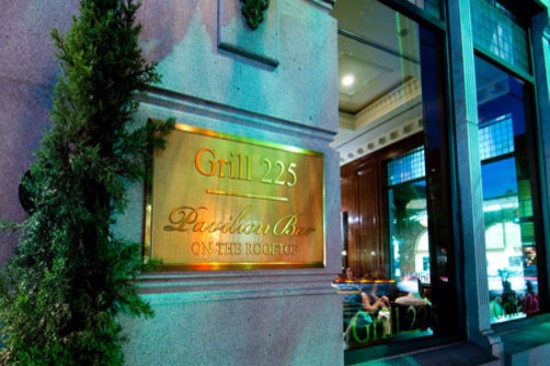 Grill 225
Grill 225 is Charleston's Premier Steakhouse, located in the luxurious Market Pavilion Hotel. Serving 100% USDA Prime Beef wet-aged 42-50 days.  Guests will also enjoy local sustainable seafood, as well as exclusive premium domestic and international offerings. Savor stunning creations from the pastry chef and get impeccable service from professional, attentive servers. The private booth seating, rich hardwoods and large windows add to the luxurious ambiance. @ 225 E. Bay St.
---
---
---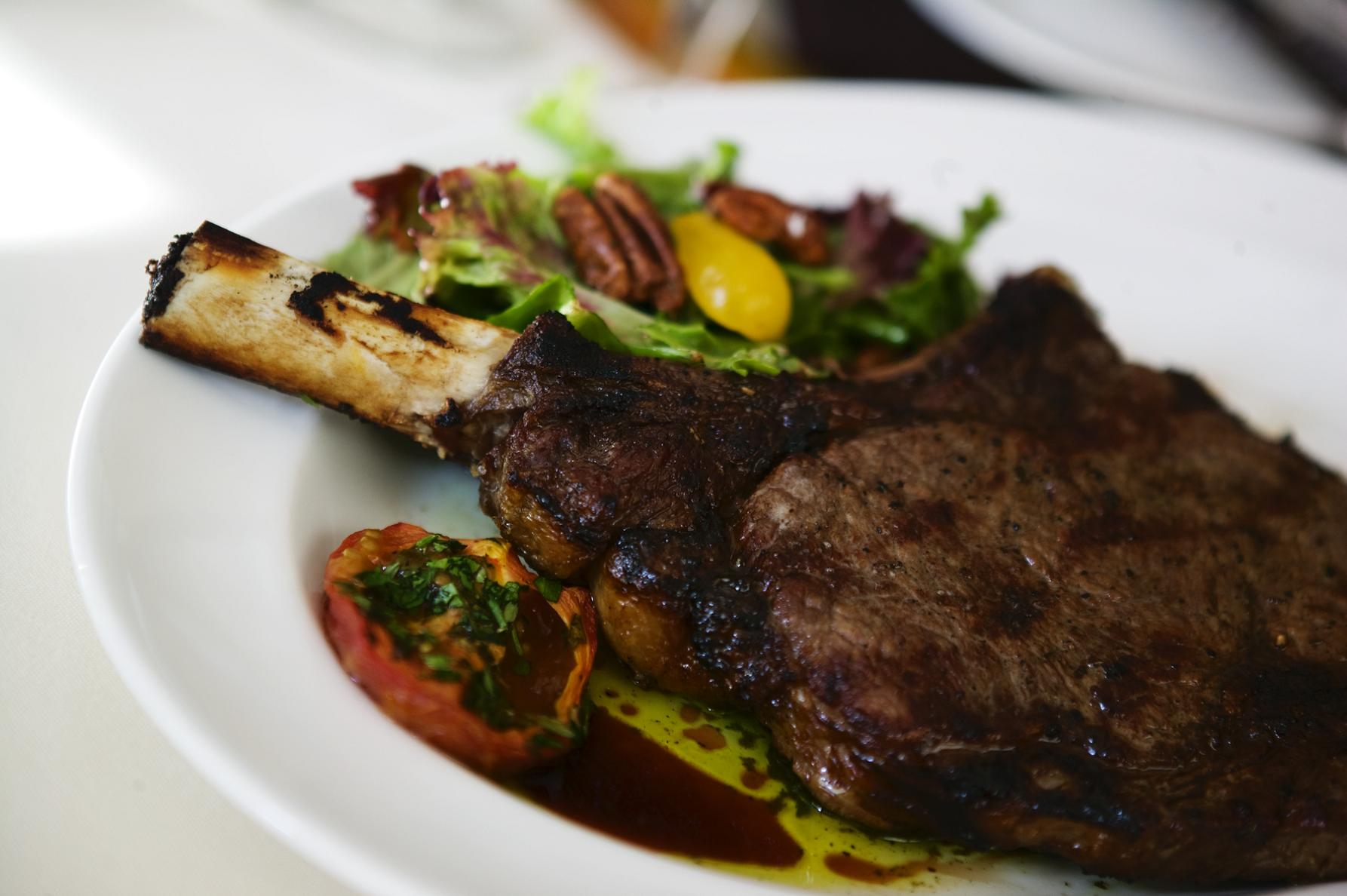 Halls Chophouse



Halls is a family owned upscale steakhouse located in the heart of Upper King Street. All the steaks come from Allen Brothers of Chicago, which offers the highest quality beef you can buy. The cuts of meat are aged in a climate controlled room with an ultraviolet light. They are then rotated daily until the aging process is complete. This process creates a "bark" around the cut of meat that seals in the juices. The steaks are then cooked on a 1600 degree broiler, charring the meat and locking in the flavor. @ 434 King St.

---
---
---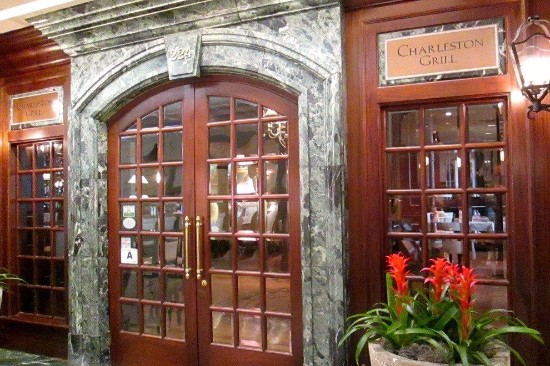 Charleston Grill

The Charleston Grill, located in the Charleston Place Hotel, is one of the most distinguished and sophisticated Charleston restaurants. Marble floors highlight the dining room, mahogany walls, and nightly live jazz music. The chef serves true southern cuisine, grouping appetizers and entrées by mood. The menu, which changes seasonally, can be paired with over 1,300 wines from the cellar. After dinner, treat yourself to a decadent dessert expertly created by the Executive Pastry Chef. @ 224 King St.
---
---
---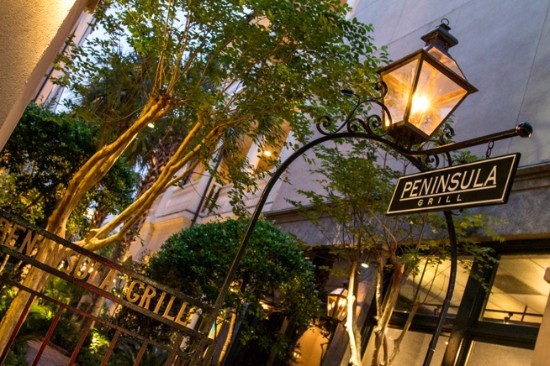 Peninsula Grill



The Peninsula Grill, located in the Planters Inn, has a sophisticated, relaxed atmosphere. The executive chef creates four-star cuisine, including "sinfully grilled" Angus steaks, pan roasted scallops, roasted rack of lamb, and live Main lobster. You also have to try the Ultimate Coconut Cake, hailed by many in the food and media world, including Martha Stewart and Bobby Flay. For all guests, business casual is the appropriate attire. For Gentlemen, a jacket is requested, not required. For women, either a dress or slacks is suggested. @ 112 N Market St.
---
---
---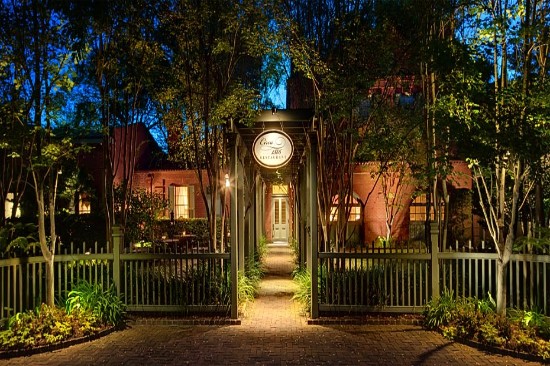 Circa 1886
Circa 1886 is a hidden gem located in the carriage house of the Wentworth Mansion. The executive chef serves up modern, healthier versions of Lowcountry dishes, using less butter and cream and more whole grains. The menu changes seasonally to take advantage of fresh produce, and the restaurant boasts an extensive wine list to complement the extraordinary cuisine.  The professional, attentive, experienced wait staff is waiting to help guide you through the menu, and the pastry chef is ready to serve incredible desserts. @149 Wentworth St.
---
---
---
---
---
---
Palmetto Cafe
The Palmetto Cafe, a sophisticated restaurant located in the Charleston Place Hotel, serves breakfast, lunch and weekend brunch. The restaurant draws inspiration from Charleston's famed courtyard gardens. Guests can dine under the glass ceiling indoors or outside in the tranquil courtyard. The menu features dishes inspired by the bounty of the area's oceans, fields and ranges with an international twist. The Palmetto Cafe is open for breakfast from 6:30am to 10:30am and lunch from 11:30am to 3:00pm. Brunch is served Saturday 9:00am to 12:00pm and Sunday from 9:00am to 1:30pm. @ 205 Meeting St.
---
---
---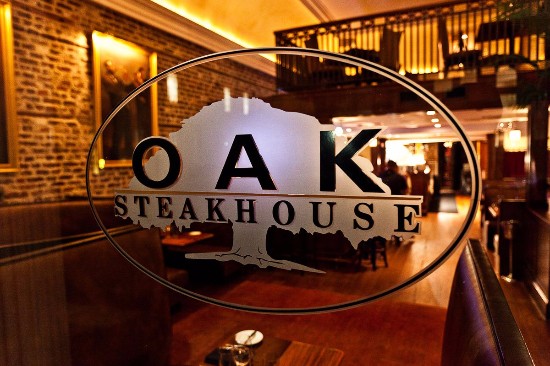 Oak Steakhouse



Oak Steakhouse is an upscale Steakhouse located in a restored, three story, 150 year old building formerly occupied by a bank. The Steakhouse uses the farm to table concept, sourcing ingredients from local farmers and fisherman whenever possible. They have a superb selection of mouthwatering signature cuts of Prime Certified Angus Beef and fresh caught local seafood. The wine list is extensive, and the wait staff are professional and attentive. @ 17 Broad St.
---
---
---
---
---
---
Husk



Husk, one of Charleston's most critically acclaimed restaurants, is housed in a beautiful Victorian mansion on Queen Street, just a few blocks from the waterfront. The restaurant has a strict farm-to-table philosophy, and the menu changes frequently with what the region's producers provide daily. Wood-fire cooking is a hallmark of the restaurant, with two smokers, a pit-and-spit barbecue and a wood burning stove. Guests can enjoy classic cocktails in the adjacent two-story bar, which overlooks the building's street-front verandas. The restaurant serves lunch, dinner and Sunday brunch. Walk-ins often get a table at lunch, but dinner reservations are highly recommended. @ 76 Queen St.

---
---
---
Slightly North of Broad



Slightly North of Broad is an eclectic low country Bistro located in an 18th century warehouse. The chef uses ingredients from local farmers and fishermen to create irresistible Southern food. This highly awarded restaurant has an exposed kitchen and a casual atmosphere.  The staff is expertly trained, and the restaurant offers an extensive selection of wine. SNOB also offers a very inexpensive lunch menu. @ 192 E. Bay St. 
---
---
---
Church and Union



Located in a 100 year old church in Charleston, Church and Union serves New American cuisine in a casual yet refined atmosphere. Original stained glass windows tower over the main dining room, and multi level lighting creates a dreamy glow throughout the cathedral ceilings. The cutting-edge design, stellar service, and world-class food by Top Chef Alum Chef Jamie Lynch and Executive Chef Adam Hodgson are all part of the Church and Union experience. The creative menu has a variety of options, including a lamb burger, the Prime 60 Second NY Strip and Handmade Braided Ravioli.  Enjoy with a selection from the extensive wine menu, a local brew or specialty cocktail. @ 32B N Market St.
---
---
---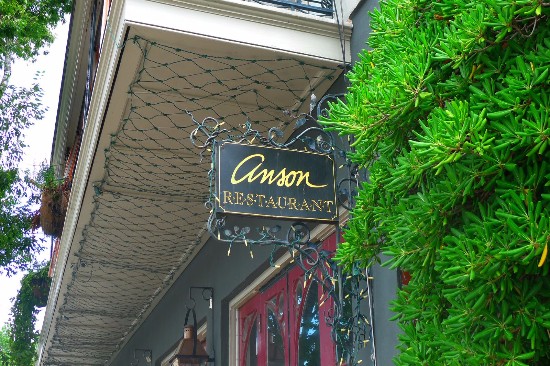 Anson



This hip restaurant in a brick-sided ice warehouse features New Orleans-style iron balconies and nearly a dozen windows with views of passing horse-drawn carriages. The restaurant boasts elegant interior decor and an extensive wine list. A well–trained staff describes dishes inspired by traditions of the coastal Southeast. Anson's has a fabulous menu featuring shrimp and grits, Lowcountry seafood, and chops, using ingredients available daily from Charleston's fishing fleet and local farms. @ 12 Anson St.

---
---
---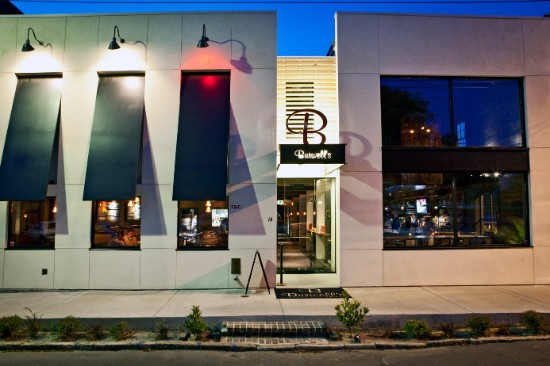 Burwell's Stone Fire Grill



Burwell's Stone Fire Grill, located at the end of historic Market Street, is a modern steakhouse with a diverse menu. In addition to perfectly cooked premium Angus, Prime, and Wagyu beef purveyed from local farms and humane ranches, the menu also consists of delicious fresh seafood. The restaurant also has an extensive wine, beer, and cocktail menu. @ 14 N Market St. 

---
---
---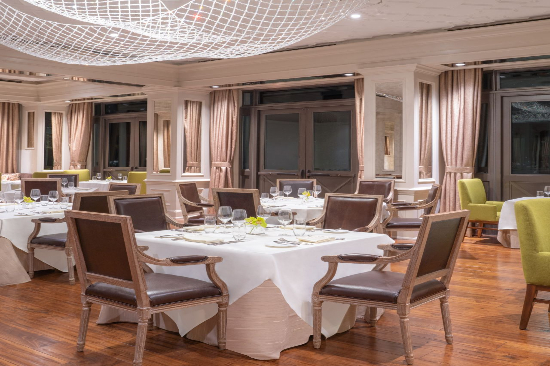 Gabrielle 



Gabrielle captures the spirit of Charleston with quintessential hospitality, warm design, a vibrant bar, charming views and a stylishly Southern menu that puts fresh, locally sourced ingredients on center stage. Each bold and flavorful dish showcases the South's fresh bounty, allowing ingredients to speak simply and powerfully for themselves. Featuring a lively indoor bar and dining room, as well as the city's finest outdoor dining terrace, views complement the menu overlooking historic Marion Square. @ 404 King St.
---
---
---
Galpao Gaucho



The Gaucho culture inspires the menu and the authentic dining tradition of the Brazilian cowboy – grilled meats and fresh salads. With 17 different cuts of meats, ranging from beef, pork, chicken, lamb, and fish, there is something for everyone to enjoy. Hearts of palm, artichoke hearts, sweet beets, asparagus, imported cheeses, and cured meats are only some of almost 40 items that the gourmet salad bar offers. A casual and contemporary experience of the famous Brazilian steakhouse. Serving and preserving the authenticity of the Brazilian culture of food and hospitality. @ 167 E Bay St
---
---
---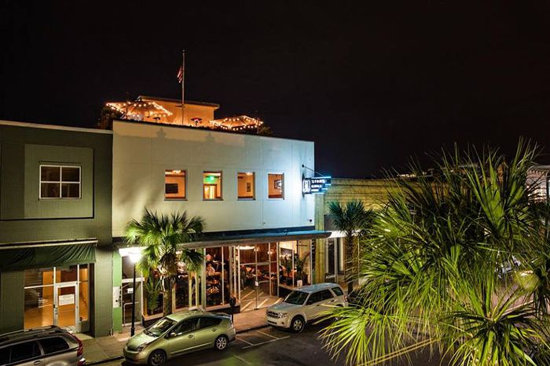 Stars Rooftop and Grill Room



Stars Rooftop & Grill Room, located on upper King Street, brings the art of live fire cooking to Charleston. Stars exemplifies an artistic appreciation for live fire cooking by focusing on the details of each dish – the seasoning, balance, pairing and presentation. The restaurant has a full bar and grill room on the first floor and multiple event spaces on the second floor. The rooftop bar has a 360-degree view of downtown Charleston. Dedicated to serving locally sourced food within 100 miles of Charleston, Stars' food and beverage menus are fresh and seasonal. Stars brings a new tradition of open flame cuisine to Charleston and is not to be missed. @ 495 King St.
---
---
---
The Grocery



The Grocery, located on Upper King Street, is an elegant but casual eatery with farm-to-table ingredients. The ever-changing menu features Southern and Mediterranean dishes using seasonal produce and locally sourced meats. The restaurant features house-made charcuterie and has an in-house canning program to preserve fresh produce. The Grocery also boasts an extensive cocktail and wine list. @ 4 Cannon St. 

---
---
---
Wild Common



Anything but common, Wild Common is Charleston's wildly unique and unforgettable culinary experience. Wild Common is downtown Charleston's most innovative culinary experiences, where exceptional food and wine are paired with uncommonly delightful people, to create something you simply can't find anywhere else. Every night is different. Every menu item is custom created for you, wildly original and delicious. Discover Charleston's premier destination for a food and wine adventure like no other. Enjoy seating inside or outside in the courtyard. @ 103 Spring St. 
---
---
---
High Cotton



High Cotton is one of the long-time favorites in downtown Charleston. The meats, seafood and produce are always fresh and local, expertly crafted into the most delicious Lowcountry dishes. The servers are knowledgeable, the dining rooms are stylish with heart pine floors, and the portions are generous. The Charleston restaurant has an extraordinary wine and cocktail selection, and guests can enjoy live jazz nightly and during Sunday brunch. @ 199 E Bay St.
---
---
---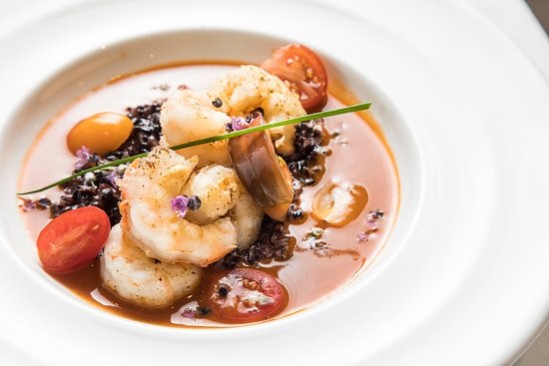 Revival



The Revival, located in the French Quarter at the intersection of East Bay and Vendue Range, is housed inside the chic Vendue Hotel. The hotel and restaurant were originally a string of warehouses that serviced the seaport trade in the 1700s. The mission of the restaurant is to focus on recipes and ingredients from South Carolina's past. The restaurant works with local farmers to "revive" certain ingredients, including Nostrale rice and Jimmy Red grits. One of the favorites on the menu is the She Crab Soup, based on the original recipe of William Deas, an African-American chef who worked in Charleston in the early 1900's. @ 162 East Bay. St.

---
---
---
Zero Restaurant and Bar



A tucked-away gem among Charleston restaurants, Zero Restaurant + Bar serves Charleston's most celebrated cuisine in its most sublime and charming ambiance.  At Zero Restaurant + Bar, fine dining is utterly refined, as fresh local ingredients dazzle under Chef Vinson Petrillo's hand. Come see, and taste, for yourself why Zero Restaurant + Bar has ranked Zero George as one of Conde Nast's Top 5 Foodie Hotels in the World. @ 0 George St. 

---
---
---
La Farfalle



Le Farfalle is a regional Italian restaurant nestled downtown in the beautiful and quaint Harleston Village. Chef Michael Toscano is serving dinner with a modern approach to authentic Italian cuisine. Also boasting a well-rounded wine, beer, and craft cocktail program, Le Farfalle is a perfect stop to grab quick hand-made pasta, or a destination to celebrate any special occasion. @ 15 Beaufain St. 
---
Map of the Best Restaurants in Charleston SC
---
---
Additional Charleston Restaurants
---
---
---
---
Copyright © 2009-2022 visit-historic-charleston.com