---
Moderately Priced Restaurants in Charleston SC 


---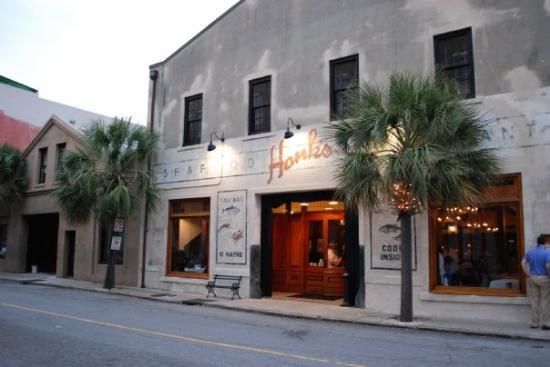 ---
A guide to moderately priced restaurants in Charleston SC. Enjoy fine Lebanese food at Leyla's, grab a bowl of shrimp and grits at Anson or savor some Tuscan inspired Italian cuisine at Trattoria Lucca. 

---
Charleston, once known for its historic buildings, live oaks with Spanish moss, and saltwater marshes, is now associated with mouthwatering, locally sourced cuisine. Restaurants in Charleston, SC are regularly ranked among the best in the country. 
Dining in Charleston can be a unique experience, because many restaurants are located in buildings more than a century old. A favorite with residents and tourists is Poogan's Porch. This Charleston restaurant is considered one of the most haunted places in the city, and has even been featured on the Discovery Channel.  The ghost of Zoe St. Amand, who once lived in the house, has been seen well over 200 times. Diners often report feeling like someone has brushed up against them, even though nobody's there. On the extreme side, there have been reports of place settings rotating on tables, and customers feel that someone uninvited has joined them for dinner. Some have even seen Zoe herself. Throughout the years, diners have sent in photos of apparitions, and because the restaurant is so old, many of those came in the days before Photoshop. Employees aren't immune either, reportedly hearing pots and pans banging and faucets turning on. The history of this Charleston restaurant is really cool and the food is awesome.

---
Chubby Fish



Chubby Fish, tucked away in Charleston's Historic Elliotborough neighborhood, offers fresh, Lowcountry seafood with innovative preparations. The restaurant partners with local fishermen and farmers to feature the best seasonal ingredients the lowcountry has to offer. Enjoy fresh oysters, caviar, crab claws, crudos, spicy shrimp, smoked mackerel, and at least one variety of whole fish every night.  Chubby Fish spotlights fresh catches straight from the Atlantic Ocean and local rivers. The menu changes daily. @ 252 Coming St. Website
---
---
---
R Kitchen



R Kitchen is a unique restaurant where Ross Webb and his small team of assistant chefs whip up incredible meals. The atmosphere is intimate, with guests seated around the kitchen, interacting with the chef while they are preparing the meal. The restaurant seats up to 16 guests in the kitchen or 20 on the covered patio, so you need to make reservations well in advance. The restaurant has two nightly seatings at 6:00 pm and 8:00 pm, offering a 5-course meal that emphasizes local, seasonal ingredients. @ 212 Rutledge Ave. Website

---
---
---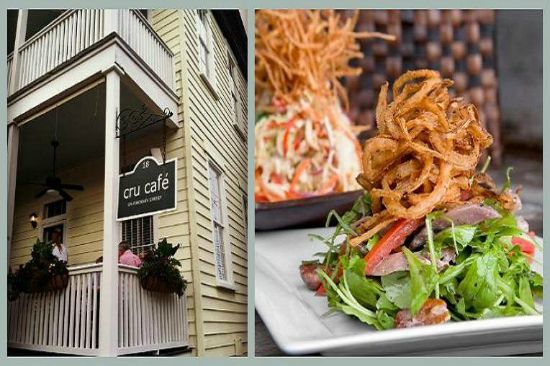 Cru Cafe



Cru Cafe, located in a classic 18th century Charleston single-style home with a wraparound porch, offers traditional American comfort food. The seating arrangement is comfortable, and you can opt to sit indoors, on the patio, or on the terrace where you can enjoy the breeze. The restaurant has daily specials, a wine list tailored to the varied menu, and mouthwatering desserts. @ 18 Pinckney St. Website

---
---
---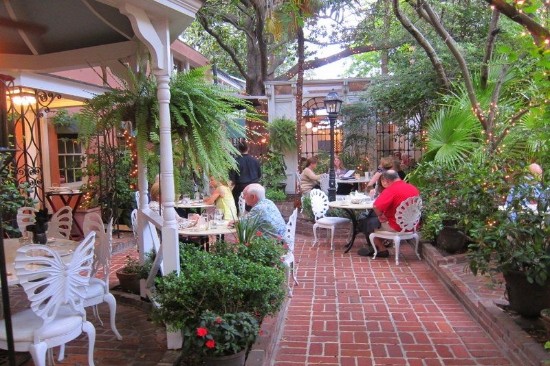 82 Queen



82 Queen traces its history back to 1688, when an immigrant built his home, guesthouse and slave quarters. Today, these buildings house the restaurant's 11 dining rooms and outside courtyard. The restaurant, which opened in 1982, is one of Charleston's oldest restaurants. Locals and tourists flock to 82 Queen for Lowcountry staples including fried green tomatoes, She crab soup, barbecue shrimp and grits, and jambalaya. The restaurant is a three-time winner of the 'Best City Restaurant' award from Southern Living magazine and five-time recipient of the Award of Excellence from Wine Spectator magazine. @ 82 Queen St. Website

---
---
---
Amen Street Fish and Raw Bar



Amen Street Fish and Raw Bar specializes in fresh, local, sustainable seafood. Stop by the raw bar for a fresh selection of oysters from the day's suppliers, or enjoy Lowcountry classics like shrimp and grits, she-crab soup, or a bowl of pirlau. The Charleston restaurant is within walking distance of the Market and Charleston Harbor, and offers both indoor and outdoor seating in a comfortable and contemporary atmosphere. @ 205 E Bay St. Website
---
---
---
Fleet Landing



Fleet Landing, housed in a 1940's retired naval building, features classic and contemporary southern seafood. Enjoy an incredible outdoor dining experience with stunning views of Charleston Harbor. The menu features fried seafood platters, fresh catch items pan-fried or seared in your choice of house-made marinades, and southern favorites including shrimp and grits and lump crab cakes. The restaurant has a fully stocked bar and serves lunch and dinner and weekend brunch. The restaurant gets busy during the summer months and on weekends, so reservations are highly recommended. @ 186 Concord St. Website

---
---
---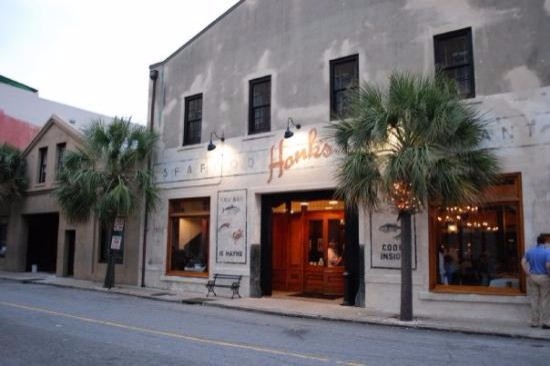 Hank's Seafood 



Hank's, overlooking the historic City Market, is located in a turn-of-the-century warehouse designated a national historic landmark. The restaurant is modeled after the great Charleston fish houses of the 1940's and serves fresh local seafood from fried platters to signature dishes. Knowledgeable waiters in white jackets and black ties serve stellar food in a busy and lively environment. Hanks has been voted best seafood restaurant 14 years straight by the Charleston City Paper. @ 10 Hayne St. Website
---
---
---
Leyla Fine Lebanese 
Leyla Fine Lebanese Cuisine serves authentic Middle Eastern favorites in an upscale, yet friendly environment. Enjoy popular mezzas, tasty salads, and mouthwatering grilled meat, fish, and chicken. Leyla's has vegetarian, vegan, and gluten free options, along with an extensive wine list. Top off your meal with a delicious dessert prepared in house. @ 298 King St. Website
---
---
---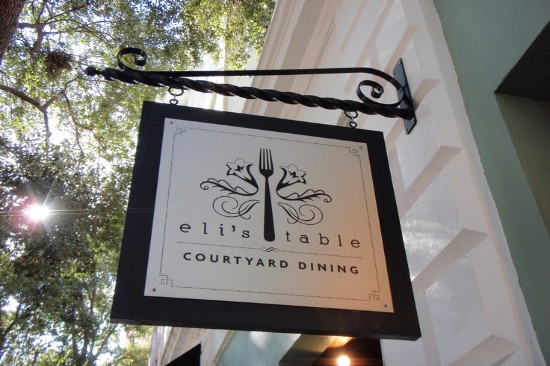 Eli's Table 



Eli's Table serves Southern classics using fresh and local ingredients. By day, Eli's serves a hearty breakfast and a great lunch, and by night it transforms into an upscale bistro. Relax and dine on the shaded patio, which is dog-friendly. Enjoy delicious Lowcountry cuisine including shrimp and grits or duck and waffles. @ 129 Meeting St. Website
---
---
---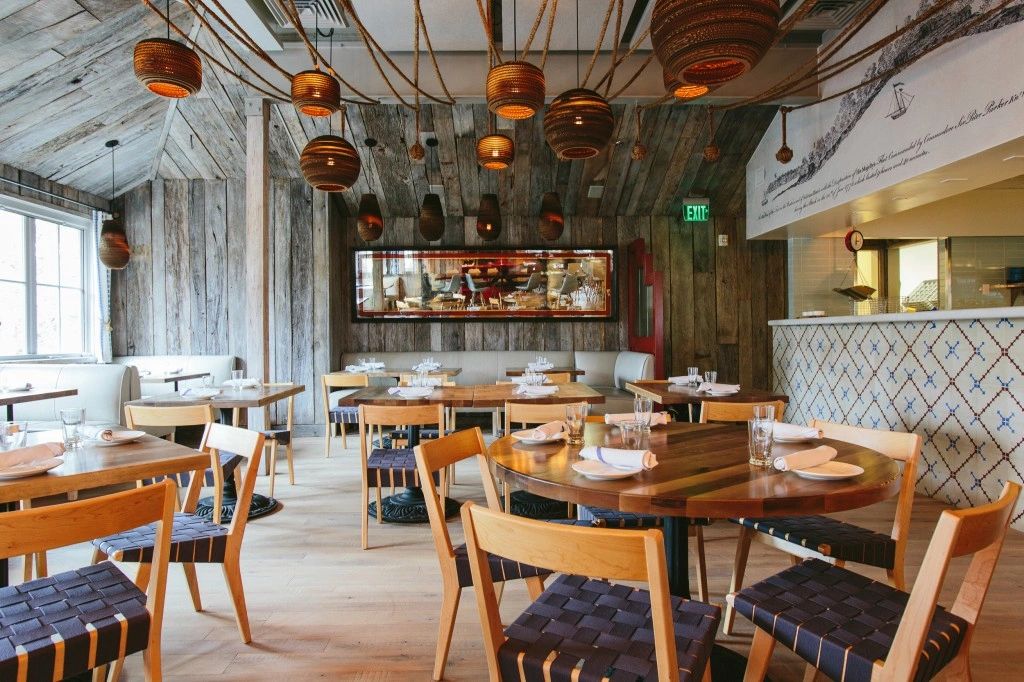 The Obstinate Daughter 



The Obstinate Daughter is a Southern restaurant influenced by French, Italian and Spanish cuisine with a wood fired oven, plancha and island kitchen range. Pizza, pasta, small plates and a raw bar are the focus of the menu. Changing seasonally, the menu is also rooted by the burgeoning farms and fishermen in the Lowcountry who all supply us with the superior products that make our region so special. The restaurant is proud to achieve a Green Restaurant Certification. Promoting sustainable practices is a cornerstone of their ideology. @2063 Middle St, Sullivan's Island. Website
---
---
---
Pearlz Oyster Bar



Pearlz serves an assorted mix of raw shellfish, local seafood, Lowcountry recipes, and regional favorites. The often rowdy, fun, eclectic restaurant is only minutes from the Market and Waterfront Park. Guests will have a front row seat to experience all the best Charleston has to offer. Have a seat on the patio, grab a cocktail, and take in the sights and sounds of Charleston. @ 153 E Bay St. Website
---
---
---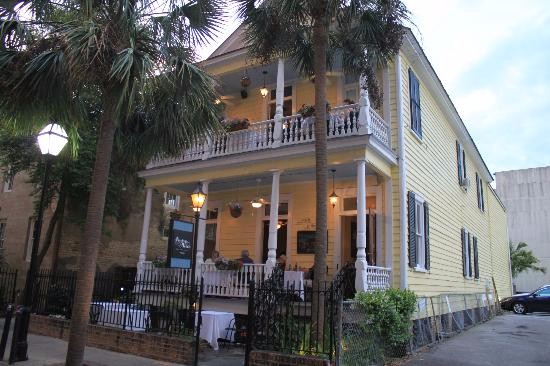 Poogan's Porch
Poogan's Porch is one of the oldest and most highly regarded restaurants in Charleston. They have been serving up Lowcountry cuisine to celebrities, politicians, tourists and locals since 1976. The yellow Victorian house, dating back to 1888, is named after an abandoned dog and considered one of the most haunted structures in Charleston. Diners frequently report sightings of the restaurant's resident ghost Zoe, a spinster schoolteacher who lived in the house until her death in 1954. The restaurant offers indoor and outdoor seating, along with a 1500 bottle wine cellar. @ 72 Queen St. Website
---
---
---
Stella's
Stella's specializes in Greek classic dishes like grilled halloumi, moussaka, keftedes, and much more. They also serve Sunday brunch and an extensive menu of shareable meze plates. Make sure to save room for house-made desserts, including baklava studded with chocolate, creamy rice pudding, and semolina custard wrapped in phyllo and anointed with cinnamon and lemon syrup. @ 114 St Philip St. Website
---
---
---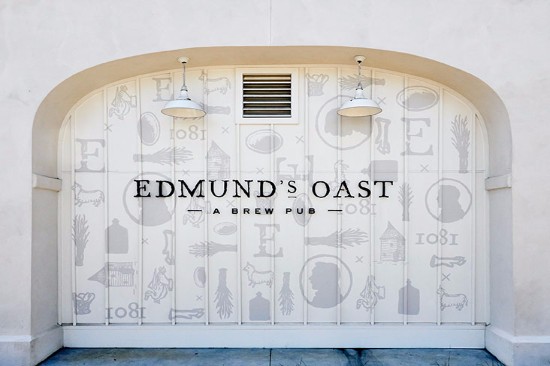 Edmunds Oast



Edmund's Oast Restaurant, located in the North Morrison area of Charleston, provides an impressive dining experience. The constantly changing menu includes bar snacks, house made charcuterie, small plates, heartier entrees, and classic desserts with a modern spin. Eat in the rustic dining room or on the lush outdoor patio. @ 1081 Morrison Dr. Website
---
---
---
The Ordinary



The Ordinary is a southern seafood restaurant and oyster bar in a historic building in the bustling King Street area. The energetic atmosphere, expertly trained staff, and excellent food make the Ordinary an extraordinary place to dine. The menu changes daily depending on the availability of locally sourced seafood. Menu favorites include whole roasted flounder, East Coast oysters, and seafood chowder. @ 544 King St. Website
---
---
---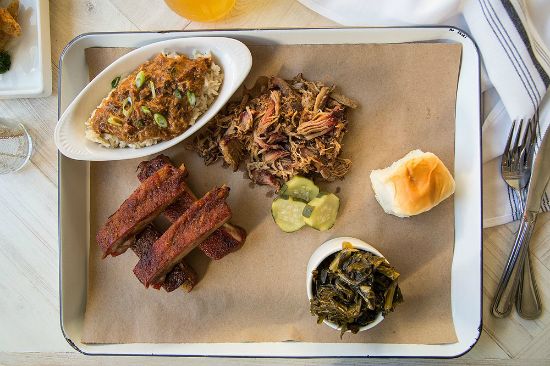 Poogan's Smokehouse



As you enter Poogan's Smokehouse on East Bay St., you will be hit with the smell of smoldering cherry-wood, hickory, and hard oak. This casual barbecue joint serves up the finest pulled pork, the smokiest ribs, along with mouth-watering sides. The restaurant sources local products and only uses consciously-raised meats. Some local favorites include the brisket, smoked wings, and banana pudding, made by layering house-made pudding with cinnamon cookie crumbles, spiced rum whipped cream, and a finish of popcorn. @ 188 E. Bay St. Website
---
---
---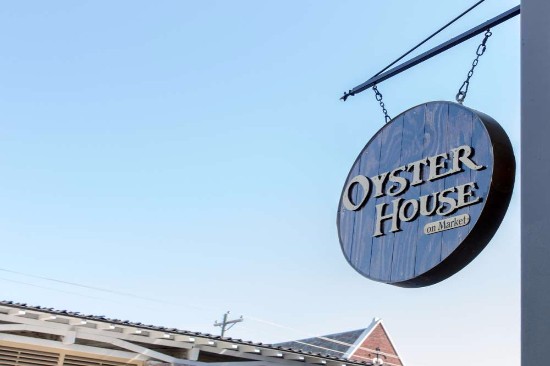 Oyster House



Oyster House on Market is a casual, fine dining restaurant serving fresh seafood and Lowcountry favorites including shrimp and grits, Charleston Crab Cakes, and bouillabaisse. Eat inside or dine outside on the patio and then enjoy an after dinner cocktail at O-Bar, a lively bar connected to the restaurant. @ 35 S Market St. Website
---
---
---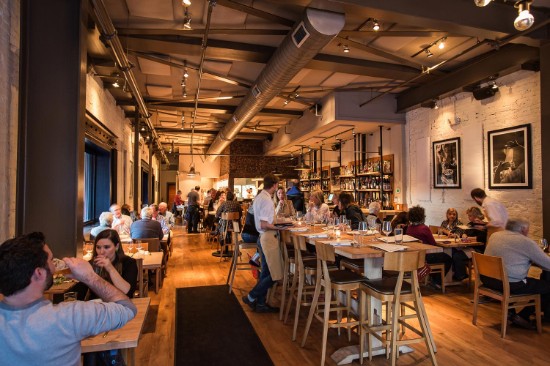 Indaco



Indaco, located on bustling King Street, serves Italian dishes with a creative twist. This charming, rustic restaurant boasts lime-washed walls, an open kitchen and community tables. They also have an extensive wine list and a cocktail menu inspired by Italy's classics. The small restaurant has 100 seats, including those at the bar and patio, so reservations are highly recommended. @ 526 King St. Website
---
---
---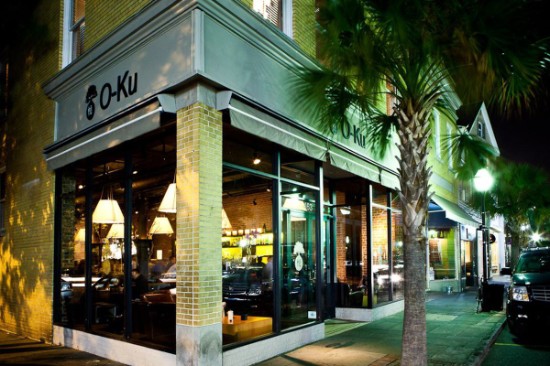 O-Ku



O-Ku, located on bustling King Street, offers an upscale dining experience that celebrates authentic, Japanese cuisine with a modern twist. Using the freshest fish from the world's finest markets, O'Ku's menu consists of signature starters, soups and salads, Japanese entrées and sushi specialties of the season. They also serve specialty cocktails, premium sake, red and white wines, and unique beers. @ 463 King St. Website
---
---
---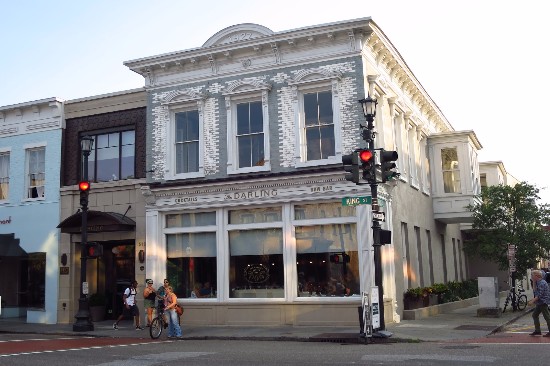 The Darling



The Darling Oyster Bar, located in a 115-year-old historic building, is part oyster bar and part seafood joint. The restaurant sources local ingredients and pays careful attention to sustainability. Grab a stool at the 14 seat raw bar or settle into a table and enjoy delicious menu items including lobster pot pie, shrimp and grits, and oyster spaghetti. @ 513 King St. Website
---
---
---
Queology



Queology, located in a former church on Market Street, has a team with over 25 years experience cooking up the best barbecue in the Lowcountry. Russ and Matt use a secret blend of herbs and spices to season their pork and chicken, and have won numerous awards for their pulled pork, chicken wings, and sides. Queology has a fully stocked bar and comfortable dining room, in addition to outside tables. @ 32-C N. Market St. Website
---
---
---
Frannie and the Fox
For the adventure seeking, campfire loving, culinary enthusiast in us all, Frannie & The Fox presents a wood burning concept of shareable dishes. Whether you are a guest of Emeline or a local to the Charleston area, everyone will find a warm and engaging environment that suits you any time of day. The menu features a rotation of dishes and ingredients distinctive to the Lowcountry, all sourced from local farms, purveyors and vendors. @ 181 Church St. Website
---
---
---
TBonz Gill and Grill
Located on Market Street in the heart of the historic district, TBonz Gill and Grill is a casual steakhouse known for serving only the best, most tender and juicy Certified Angus Beef steaks. The secret to the Certified Angus Beef's outstanding flavor is marbling—the little, white flecks within the meat that ensure every bite is flavorful and juicy. For more than two decades, TBonz has provided the community with a relaxed dining atmosphere, seasonally fresh cuisine and excellence in service. They also boast an award-winning selection of Homegrown Ales and plenty of family-friendly options to please any palate. @ 80 N Market St. Website
---
---
---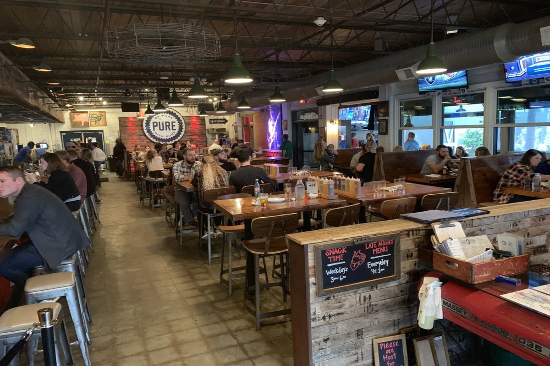 Hometown BBQ
Home Team BBQ has taken a unique approach by bringing the fundamentals of the "white tablecloth" world to the low and slow ideals of BBQ. They believe in keeping it fresh and local, and sending guests happily on their way after a good time. With a menu of award-winning food, ever-evolving bar offerings, a fun and family friendly atmosphere, and live entertainment, it makes it easy to root for Home Team BBQ. @ 126 Williman St. Website
---
---
---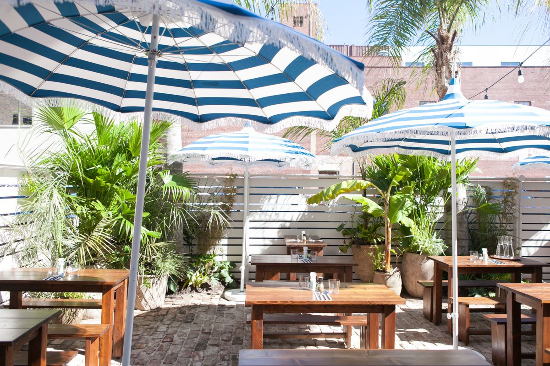 Basic Kitchen
The Goal of Basic Kitchen is Simple: Use seasonal, local produce and the best ingredients to create food that's nourishing and delicious, giving you tons of energy to pursue the things you love. They are big into diverse flavors and are inspired by dishes from around the world. In the kitchen, you'll find tons of local produce, whole grains and legumes, a rainbow of spices and vinegars, lots of healthful oils, wild-caught seafood and sustainably raised meat. They believe the choices we make through food can have a positive impact on our health, community and environment. @ 82 Wentworth St. Website
---
---
---
East Bay Meeting House
In the heart of Charleston's French Quarter is a cafe described as the marriage of Southern hospitality and European cafe culture. A gathering place for both locals and tourists, the East Bay Meeting House is open daily for breakfast, brunch, lunch and dinner, and all those times in between. Stop in and enjoy the espresso bar, the full cocktail bar, European afternoon tea, warming comfort food and decadent desserts. A light bite or full meal, the East Bay Meeting House is the perfect place to relax and be transported to the lost era of salon society. @ 160 E Bay St. Website
---
---
---
Eleve
Experience European cuisine paired with stunning downtown Charleston views at a rooftop restaurant and lounge. The chef infuses each dish with fresh herbs and seasonings, and finishes each one artfully. Refresh your mind, nourish your soul, and explore the story that started it all. You are invited to begin with a glass or bottle of their Kessler blend, taste something new and exciting, and enjoy the artful ambiance and storied setting. Come in for lunch, dinner and Sunday Brunch. @ 55 Wentworth St. Website
---
---
---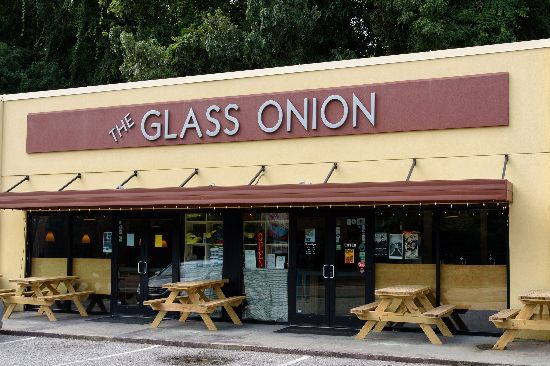 The Glass Onion
The Glass Onion is one of Charleston's original home grown neighborhood-based, locally focused, all natural restaurants. It was one of the first places in town to support local farmers and purveyors on almost every dish and drink on the menu. An eighth generation Alabama native, Executive Chef Chris Stewart's love and appreciation of southern food shows up throughout the menu, which features comfort food and reflects his time growing up in Alabama, and his influences from experience in New Orleans and in the Lowcountry. @ 1219 Savannah Hwy. Website
---
---
---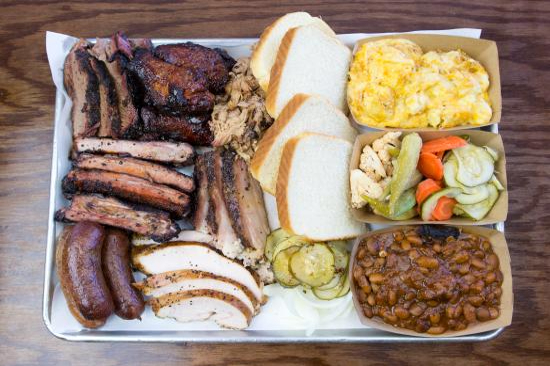 Swig and Swine
Pitmaster Anthony DiBernardo brings house-smoked meats and sides with a twist to South Carolina. The menu spans all the meat you could ever dream up, including pulled pork, turkey, chicken, brisket, sausage, and more. It's a point of pride for Swig & Swine to cook the Lowcountry's best barbecue. To do that, they simply take their time and slowly smoke their meat. This locks in both the flavor and natural juices. They use custom-built smokers and only burn to cook their meats. They add more logs to their burn barrel every 15 minutes for a continuous source of hardwood embers for cooking. @ 1217 Savannah Hwy. Website
---
---
---
Maison
The intimate bistro boasts an authentic Parisian vibe with chic black and white decor, a detail driven menu and an imported wine list. Here you will experience skilled servers presenting beautifully crafted plates. The menu changes frequently to highlight seasonal, local items. Some popular starters include the mushroom tart and foie gras with pickled apple and brioche. Entrées feature fresh catch seafood dishes, roasted chicken and the classic steak frites. @ 708 King St. Website
---
---
---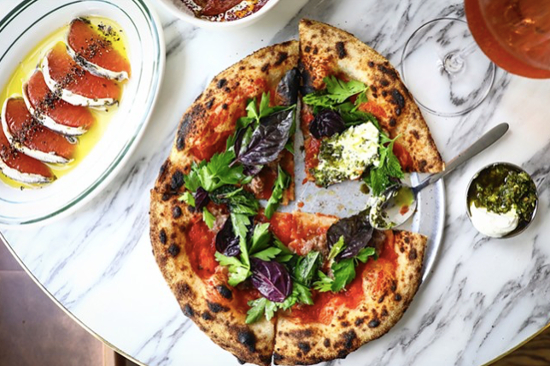 Renzo Wood Fired Pizza



Renzo Wood Fired Pizza, located in a historic Charleston storefront, is a first full-service restaurant serving pizza and pasta. The menu changes often, with frequent specials, themed dinners, and featured winemaker visits rounding out the offerings. The wine list is designed to highlight small, family-run estates, underrated regions and varietals, and terroir-driven producers who champion low-intervention winemaking practices. Under the leadership of executive chef Colin Marcelli, the kitchen follows a complementary approach to seasonal, from-scratch cooking, with a newfound emphasis on handmade pasta and casually elegant Italian-influenced cuisine. @ 384 Huger St. Website
---
---
Lenoir



Lenoir is the brainchild of chef, cookbook author and PBS star, Vivian Howard. The chefs at Lenoir cook to preserve, honor and evolve the cuisine of the rural, agricultural South and they back it up with hospitality that buys into the idea that food with a story tastes better. Lenoir, named for Vivian's home county in eastern North Carolina, leaves people feeling like they are guests in a home, rather than patrons in a restaurant. The cozy atmosphere allows customers to relax and enjoy the great food and good conversation. @ 68 Wentworth St. Website
---
---
Vern's



Vern's, opened in 2022 by husband and wife duo Dano and Bethany Heinze, is one of the newer restaurants in Charleston. Vern's menu puts a sophisticated spin on simple, locally available ingredients, such as heirloom tomato with yuzu kosho, wasabi arugula from King Tide Farms, and triggerfish with clams and charred sea beans. "We want to grow with purveyors in Charleston and celebrate this region of the country," Dano says. Beyond the dinner menu, the chalkboard over the fireplace shares the nightly specials. @ 41 Bogard St. Website
---
---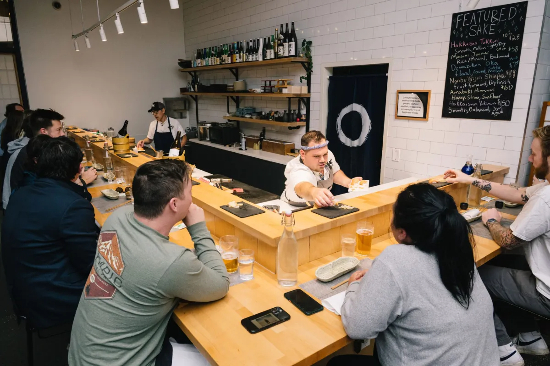 Sushi-Wa



With over 30 years of experience between them, chef-owners Kazuyuki Murakami and Chris Schoedler have joined forces to build Charleston's home for straightforward, traditional Japanese food and drink. The omakase experience makes ordering foolproof at Sushi-Wa. @ 1503 King St. Ext. Website
---
---
Malagon



Malagón is a market and tapería located in the Cannonborough—Elliotborough neighborhood, which focuses exclusively on Spanish cuisine. The market offers canned seafood, Spanish wine, Spanish cheese and charcuterie along with other Spanish gourmet items. The tapería menu offers both small and large plates with a focus on regional cuisine of Spain. The tapería features a concise beverage program of wine and beer also exclusively from Spain. @ 33 Spring St. Website
---
---
---
Map of the Moderately Priced Restaurants in Charleston SC
---
---
Other Great Charleston Restaurants
---
---
Restaurants in Charleston SC
---
---
Copyright © 2009-2023 visit-historic-charleston.com