Mar 16, 2020
Things to do in Charleston
This Weekend
Pet Fest 2020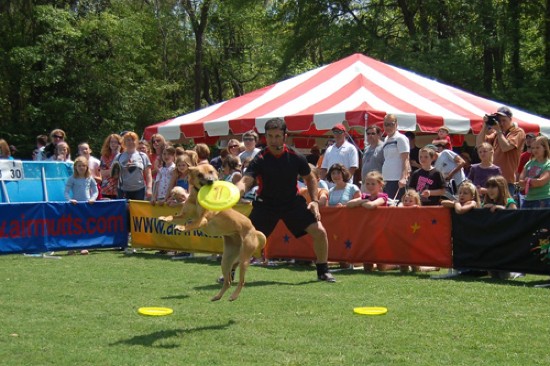 Pets everywhere are getting excited for this year's Pet Fest in Mount Pleasant! Charleston County Parks invites the community (and their furry friends) to come out for a day of exhibits, demonstrations, experts, contests, adoptable pets, and more at Charleston's premier pet festival. Pet Fest returns Saturday, March 21 at Mount Pleasant Palmetto Islands County Park from 11 a.m. to 4 p.m.

---

---
Mar 13, 2020
Events Cancelled or Rescheduled
due to the Coronavirus

The follow events have been cancelled or rescheduled due to the Coronavirus:
*North Charleston St. Patrick's Day Block Party and Parade has been cancelled
*Charleston St. Patrick's Day Parade has been cancelled
*The Cooper River Bridge Run has been postponed until August 1, 2020

Mar 10, 2020
Things to do in Charleston
This Weekend
The Drayton Houses - A Downtown Historical Walk by the Curators of Drayton Hall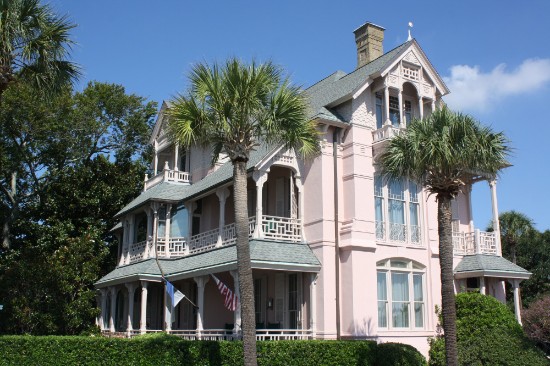 Join the Curators of Historic Architecture of Drayton Hall for a walk in downtown Charleston to see and discuss the history of the Drayton family in downtown Charleston, SC.
Generations of Draytons lived in both downtown Charleston and at Drayton Hall, many of their homes still stand today. This walking tour of city homes attached to the Drayton family and Drayton Hall's history will be held on Saturday, March 14.
This tour will meet at the Gazebo in the center of White Point Garden Park at The Battery in Charleston at 10 am and finish at about noon.
$50/ non-member. $40/ member.

---

---
Mar 10, 2020
Things to do in Charleston
This Weekend
St. Paddy's Day Block Party & Parade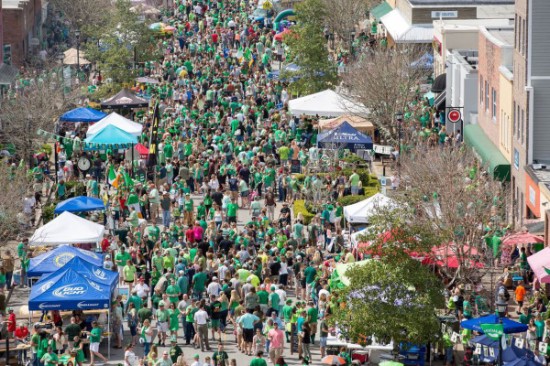 UPDATE: THIS EVENT HAS NOW BEEN CANCELLED DUE TO THE SPREAD OF THE CORONAVIRUS
Come join the biggest St. Patrick's Day celebration in the Lowcountry on Saturday, March 14, 2020 from 12:00 pm - 6:00 pm in the Olde Village of North Charleston. The 17th Annual St. Paddy's Day Block Party & Parade promises fun for the entire family. The Block Party location is East Montague Avenue between Virginia Avenue and Jenkins Avenue, including portions of O'Hear, Chateau and Colie Morse Avenues.
The celebration will feature live music across three stages, street vending and delicious fare from Park Circle restaurants, additional specialty food vendors, charity partner booths, the ever-popular mechanical bull and a Kid's Zone with fire truck, jump castles, bungee trampoline, face painting and inflatable slide. Patrons are encouraged to rideshare and carpool, parking is very limited!

---

---
Feb 17, 2020
Things to do in Charleston
This Weekend
Lights of Magnolia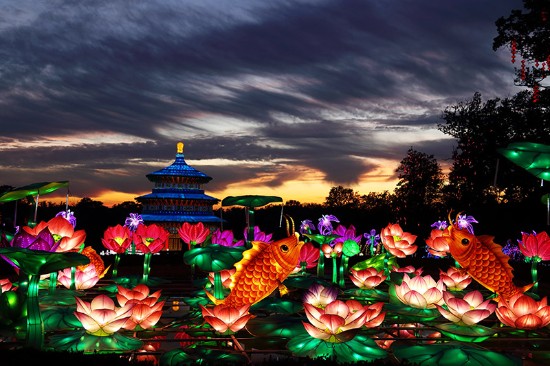 Step inside a unique blend of Chinese Culture and Southern hospitality. Lights of Magnolia is a 9 acre experience of larger-than-life Chinese lanterns in the shapes of flowers, animals, traditional Chinese symbols, and more. Stroll through 23 different themed areas and walk away with unforgettable memories.

---

Good Catch Oysterfest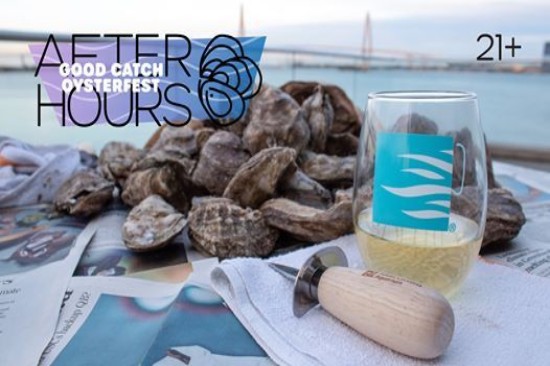 Celebrate with the South Carolina Aquarium at their annual oyster festival featuring some of Charleston's best local cuisine and seafood fare. Enjoy savory, sustainably-sourced oysters and small plates from the aquariums Good Catch partners. Beer, wine, and entertainment also provided with purchase of your all-inclusive ticket. Event is 21+.

---

---
Feb 10, 2020
Things to do in Charleston
This Weekend
Southeastern Wildlife Exposition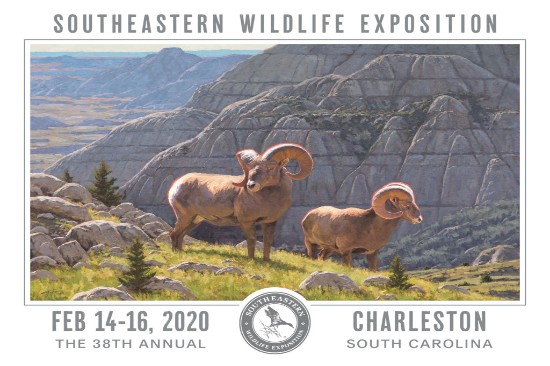 SEWE is a three-day showcase of everything we love about wildlife and nature. It brings together people of all ages, men and women, sportsmen and conservationists, artists and artisans, fans and families. Through an incredible lineup of events – from fine art exhibits, conservation education, sporting demonstrations and parties, SEWE invites us all to explore our "wild" side and pay tribute to our naturally beautiful world.

---

Central to Their Lives: Southern Women Artists in the Johnson Collection at Gibbes

Spanning the decades between the late 1890s and early 1960s, Central to Their Lives brings together for the first time the paintings and sculptures of forty-two diverse women artists who made significant contributions to the art of the South. This exhibition examines the challenges female artists faced during a period in which women's social, cultural, and political roles were being redefined and reinterpreted. Whether working from dedicated studio spaces, in spare rooms at home, or on the world stage, the artists showcased made remarkable impacts by fostering future generations of artists through instruction, incorporating new aesthetics into the fine arts, and challenging the status quo. Organized by the Johnson Collection in Spartanburg, South Carolina, the exhibition includes works by leading figures in the Charleston Renaissance such as Alice Ravenel Huger Smith and Elizabeth O'Neill Verner, as well as Corrie McCallum, Minnie Evans, Anne Goldthwaite, Clementine Hunter, and Augusta Savage. Now on exhibit at Gibbes Museum of Art until May 3, 2020.

---

---
Feb 09, 2020
Tickets Now on Sale
For Charleston Beer Fest
Charleston Beer Fest

Calling all Lowcountry craft beer fanatics: Tickets are now on sale for the 2020 Charleston Beer Fest. Don't miss the awesome live music, beer games and tantalizing food trucks on display at this Memorial Day Weekend event.

---

---
Feb 03, 2020
Things to do in Charleston
This Weekend
Charleston Coffee Fest

The 6th annual Charleston Coffee Fest will celebrate this burgeoning culture on Sunday February 9, 2020 at Lo-Fi Brewing. The event will feature local coffee shops, local and regional roasters from all over, favorite local brunch purveyors, artisans, and kids activities.

---

A Return to the Grand Tour: Micromosaic Jewels from the Collection of Elizabeth Locke at the Gibbes Museum of Art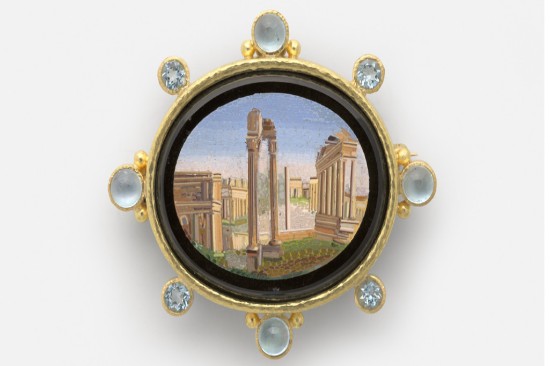 Micromosaics arrived at their height of pictorial perfection from the late 18th to the mid 19th centuries. These exquisitely crafted plaques, which contain up to 1,400 delicately shaded tiles of glass per square inch, were sold to travelers on their Grand Tour through Italy. Made into jewelry, boxes, and paper weights and sold as easily carried mementoes, micromosaics passed out of fashion toward the end of the 19th century and are now a lost art. This exhibition features 92 brilliant examples from the private collection of Elizabeth Locke. Now on exhibit at the Gibbes Museum of Art through May 3, 2020.

---

---