Feb 10, 2020
Things to do in Charleston
This Weekend
Southeastern Wildlife Exposition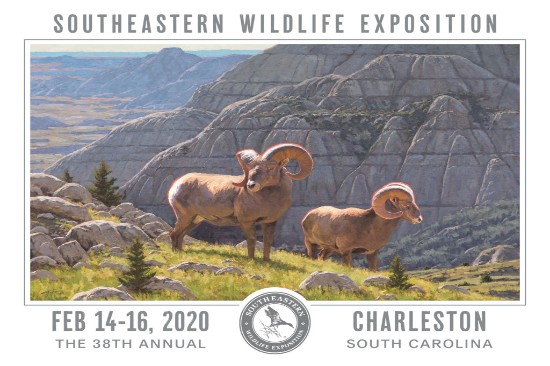 SEWE is a three-day showcase of everything we love about wildlife and nature. It brings together people of all ages, men and women, sportsmen and conservationists, artists and artisans, fans and families. Through an incredible lineup of events – from fine art exhibits, conservation education, sporting demonstrations and parties, SEWE invites us all to explore our "wild" side and pay tribute to our naturally beautiful world.

---

Central to Their Lives: Southern Women Artists in the Johnson Collection at Gibbes

Spanning the decades between the late 1890s and early 1960s, Central to Their Lives brings together for the first time the paintings and sculptures of forty-two diverse women artists who made significant contributions to the art of the South. This exhibition examines the challenges female artists faced during a period in which women's social, cultural, and political roles were being redefined and reinterpreted. Whether working from dedicated studio spaces, in spare rooms at home, or on the world stage, the artists showcased made remarkable impacts by fostering future generations of artists through instruction, incorporating new aesthetics into the fine arts, and challenging the status quo. Organized by the Johnson Collection in Spartanburg, South Carolina, the exhibition includes works by leading figures in the Charleston Renaissance such as Alice Ravenel Huger Smith and Elizabeth O'Neill Verner, as well as Corrie McCallum, Minnie Evans, Anne Goldthwaite, Clementine Hunter, and Augusta Savage. Now on exhibit at Gibbes Museum of Art until May 3, 2020.

---

---