---
Things to do in Charleston SC
---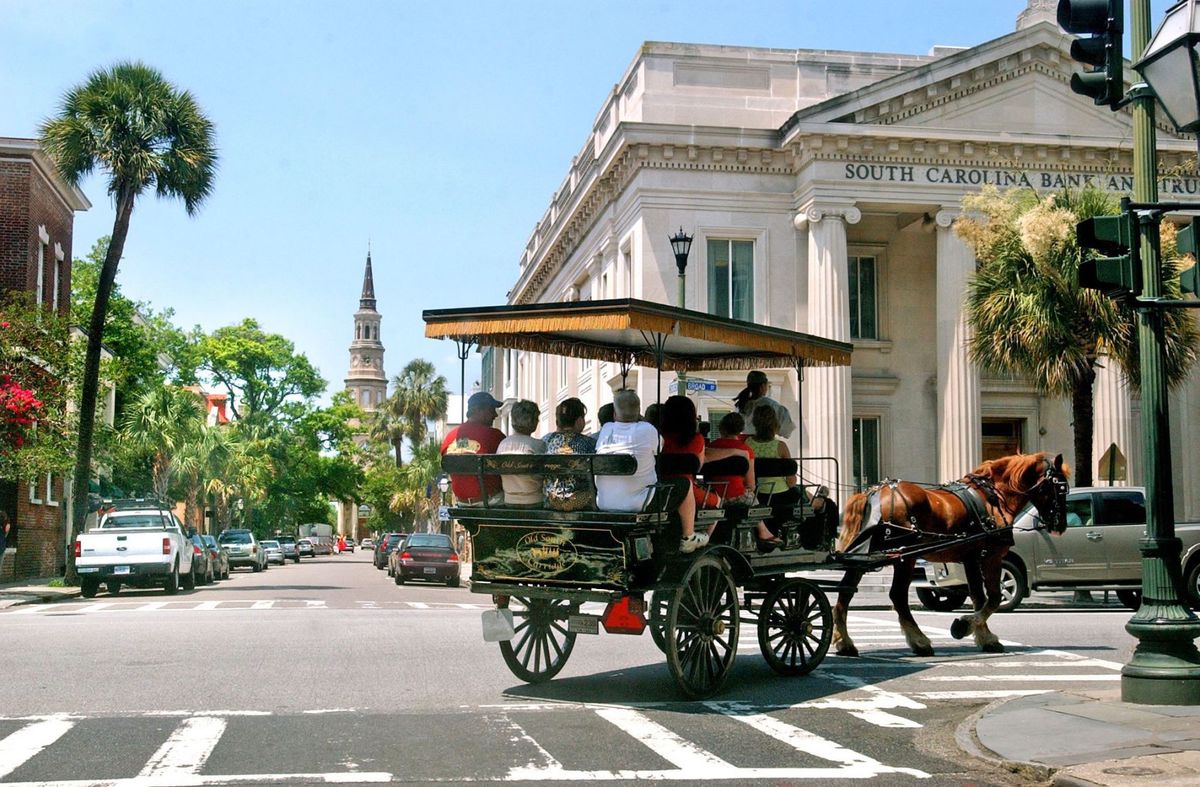 ---
A guide to fun and interesting things to do in Charleston SC. Stand on the site where the first shots of the Civil War were fired, tour antebellum mansions, take a horse-drawn carriage ride, and climb aboard a WWII aircraft carrier. 

---
Charleston is home to charming cobblestone streets, guided walking and horse-drawn carriage tours, beautiful parks and gardens, antebellum mansions, museums, and countless other things to see and do making it a great vacation destination. Best of all, the mild climate means you can enjoy most of the sights year-round. 
---
Charleston Attractions
---
Charleston Attractions - Whether you are interested in aquatic animals, naval museums, or historic sites, there are plenty of fun things to do in Charleston SC. You can tour the Charleston Aquarium and see over 5,000 aquatic animals, take a 30-minute boat ride to Fort Sumter, visit Patriots Point and tour the U.S.S. Yorktown, or shop for souvenirs and crafts at the Old City Market. 

---
Charleston  Museums
---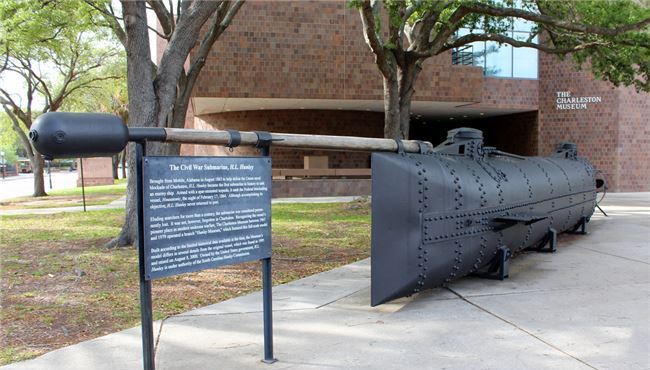 Charleston Museums - Charleston has numerous museums including The Gibbes Museum of Art which houses over 10,000 works of art, The Charleston Museum which has hundreds of items ranging from ancient fossils to Civil War artifacts, and The Old Slave Mart Museum where visitors can learn about the history of the slave trade in Charleston. 

---
Historic Homes 
---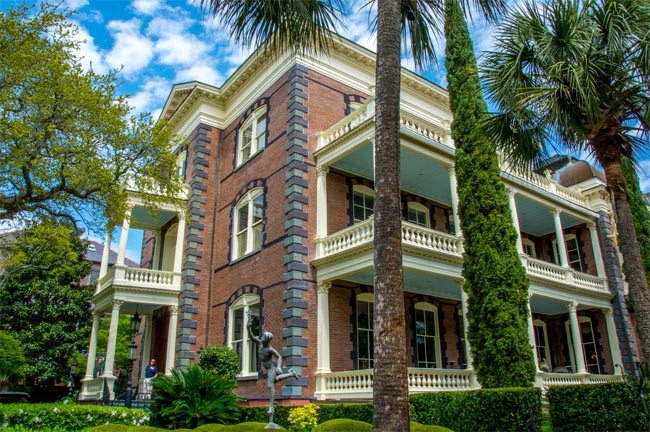 Historic Homes - Take a trip back in time and visit some of the historic homes that are open to the public. Learn about the politicians, merchants,  and planters that lived in these grand homes and the slaves that helped to maintain them. Some of the houses have stood still for over 200 years while others have been restored and decorated with period furnishings. 

---
Charleston Plantations
---
Charleston Plantations - Southern plantations have a unique spot in American history providing visitors a glimpse into the South's dark past of using slave labor. Charleston is home to several plantations where visitors can walk through the lush gardens, tour original slave cabins, or visit one of the oldest African American cemeteries still in use.

---
Charleston Beaches 
---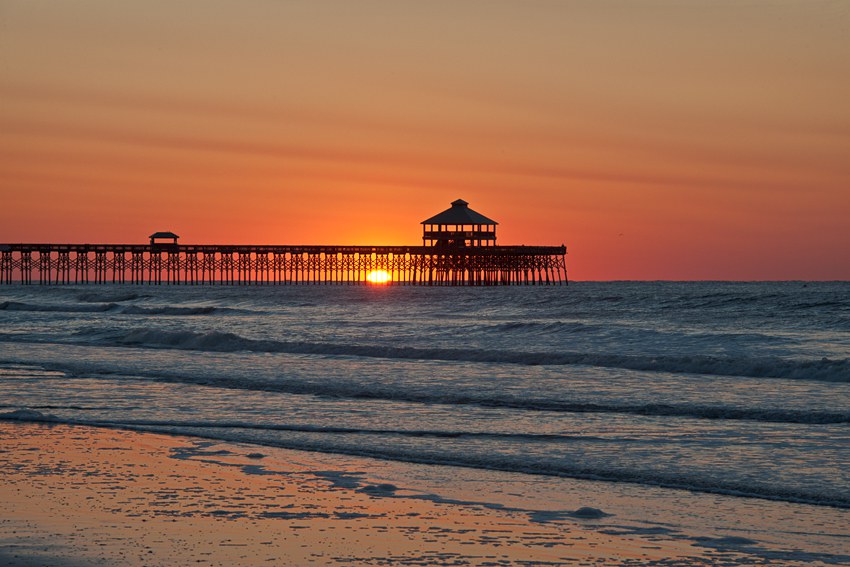 Charleston Beaches - The best things to do in Charleston SC in the summer are visit the beaches. Charleston has 3 nearby beaches: Folly Beach, Sullivan's Island and Isle of Palms. All three beaches are a 20-30 minute drive from downtown Charleston and all three are very different. Folly beach is laid back and has a good mix of restaurants and cafes, Sullivan's Island is the most natural beach and is less crowded than the other beaches and Isle of Palms is the most commercialized beach and often the most popular with families. 

---
Charleston Parks
---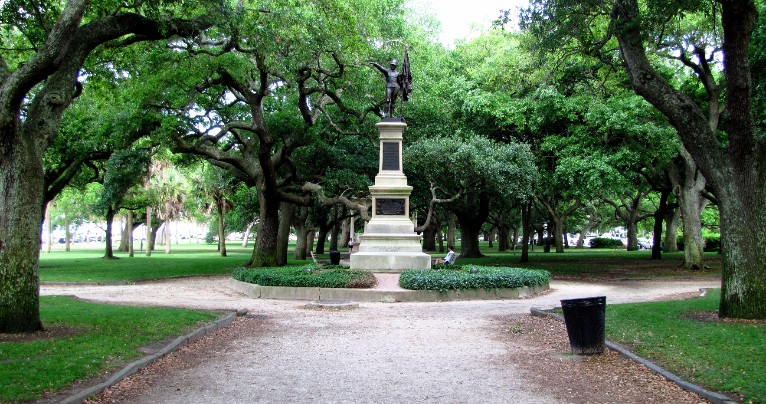 Charleston Parks - Charleston also has some of the most beautiful parks in the state. White Point gardens offers awesome views of Fort Sumter and large antebellum mansions, Waterfront Park offers beautiful views of the Charleston Harbor, and Angel Oak Park has a massive 400 year old live oak. 

---
Charleston Tours
---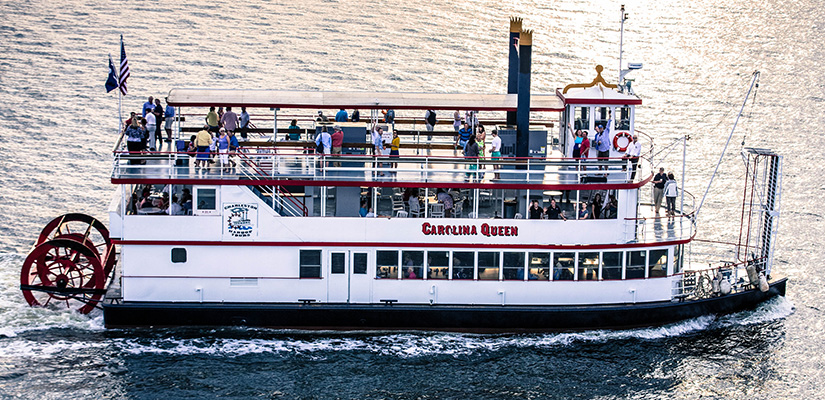 Charleston Tours - If you are new to Charleston and even if you are not, a fun way to learn about this historic southern city is to take a guided tour. You can take a one hour carriage tour, a 90 minute Charleston Harbor boat tour or a 90 minute mini bus tour. You can also take one of the many guided walking tours which include ghost walks, history tours, pirate tours, art tours, pub tours, architectural tours and culinary tours. If this is your first time visiting, you may want to take a tour on your first day because it will help introduce you to the city and you will get a chance to familiarize yourself with other things to do in Charleston SC. 

---
Charleston Shopping
---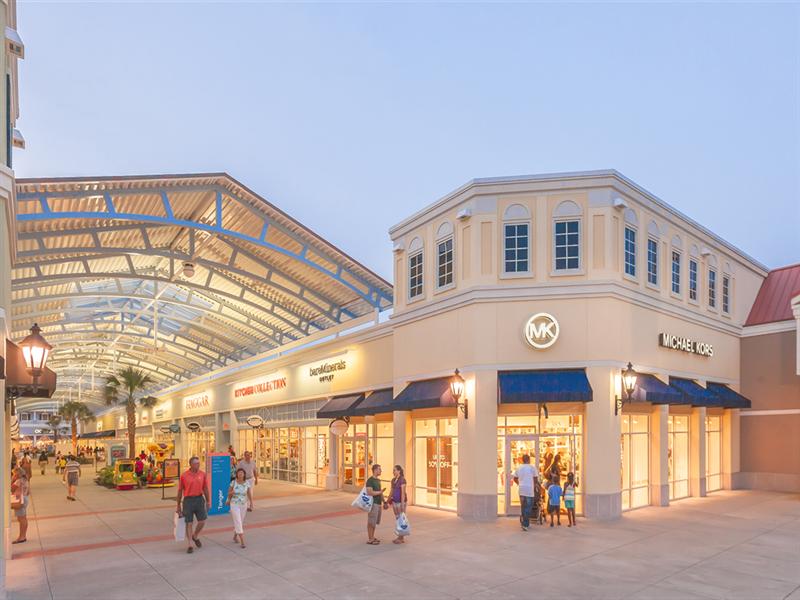 Shopping - Charleston has a lot of shopping options including locally owned boutiques, antique shops, upscale chain stores, shopping malls, an open air shopping center and a Tanger outlet mall. You will also find a large number of art galleries, and after a day of exploring and shopping, you can treat yourself to a massage and a facial.

---
Charleston Events
---
Events - Charleston boasts a variety of year-round festivals. Visitors can choose from major arts festivals, holiday festivals, and food festivals just to name a few. Thousands flock to Charleston each year to attend the Spoleto Festival, MOJA Arts Festival and the Charleston International Film Festival. 

---
Home > Things to do in Charleston SC
---
Copyright © 2009-2018 visit-historic-charleston.com