---
Things to do in Charleston in February
---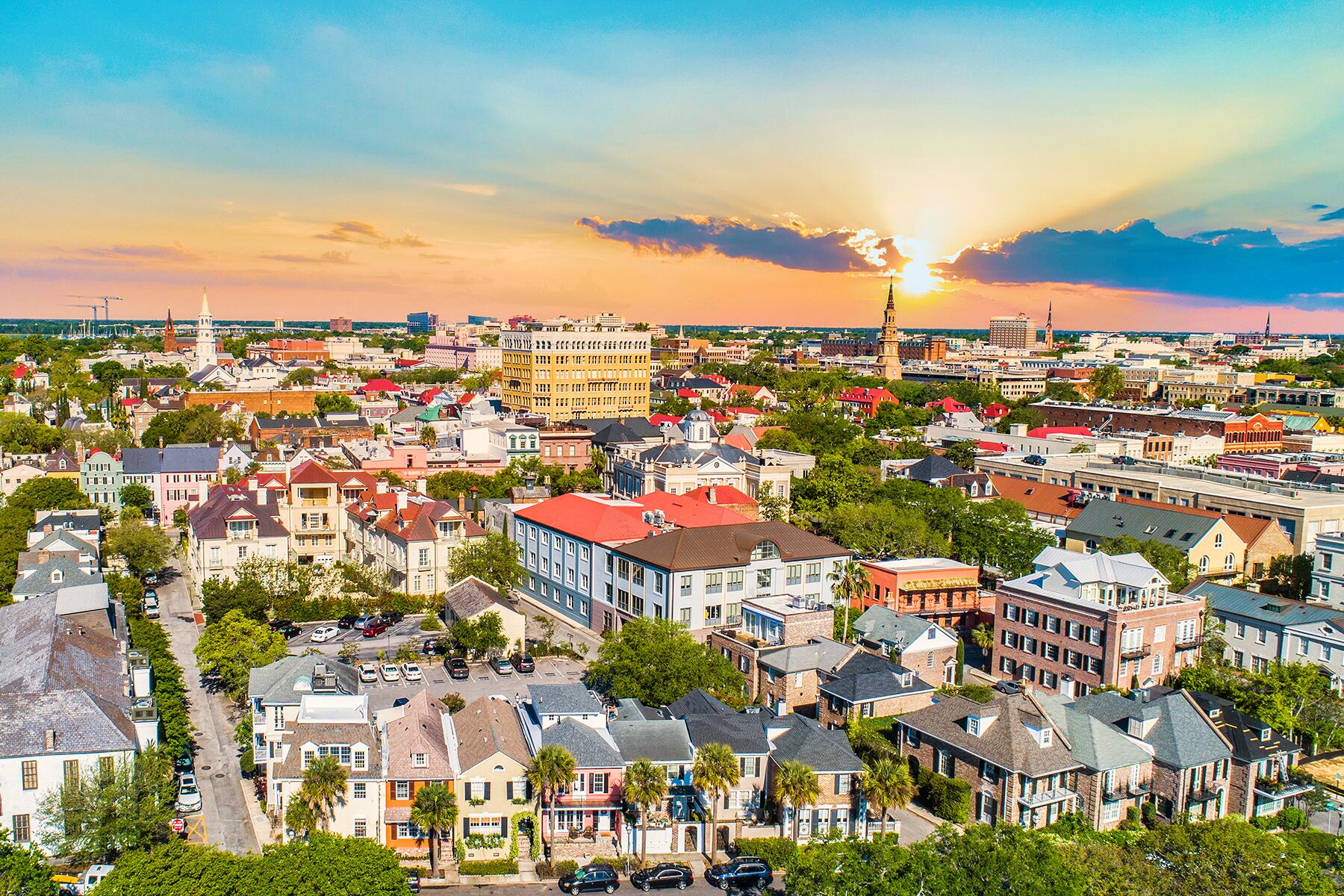 ---
February is a great month to visit Charleston. Cooler weather, smaller crowds, cheaper rates and lots of fun events. The early part of the year is a beautiful time in the Lowcountry – come see all that Charleston has to offer.
---
---
Southeastern Wildlife Exposition
---
---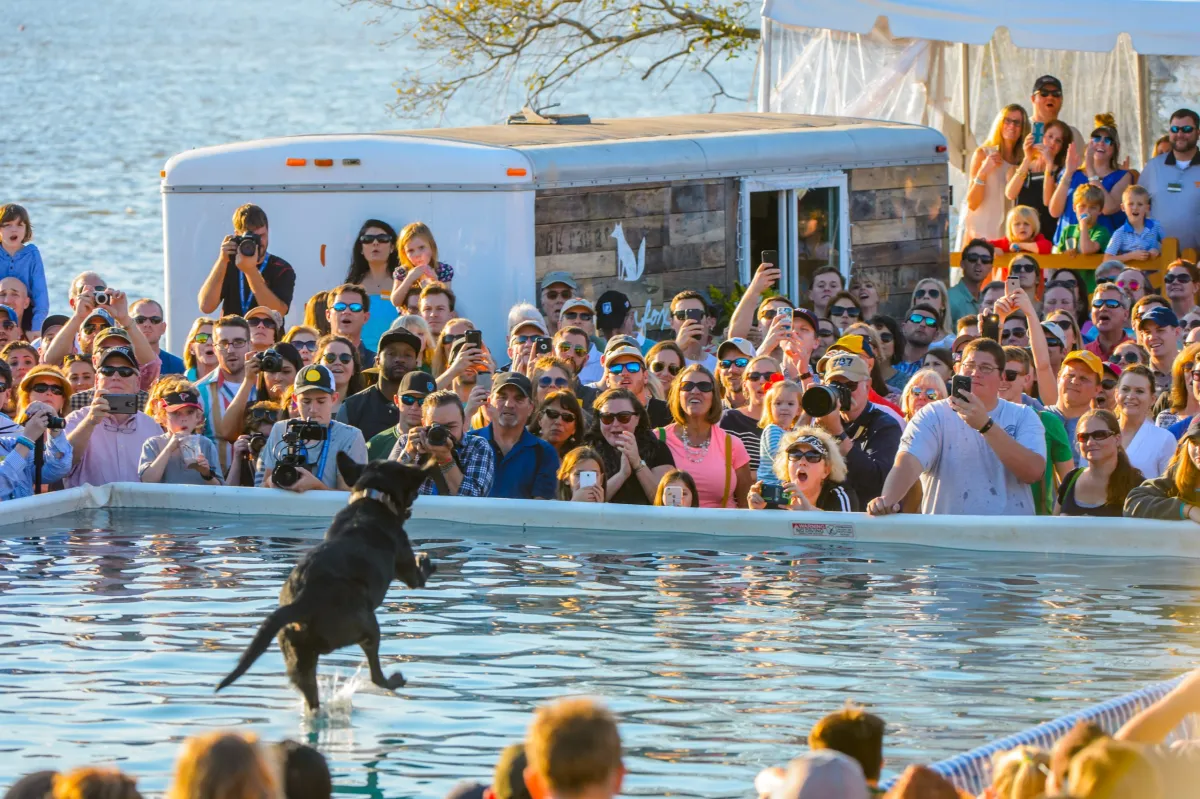 The Southeastern Wildlife Exposition will return to downtown Charleston, February 17-19, 2023. General admission passes, special event tickets and limited VIP Packages are now available for purchase.
Known as the southeast's premier wildlife art show and outdoor event, SEWE will feature popular attractions for attendees across five major exhibit sites in downtown Charleston: The Charleston Place, Brittlebank Park, Gaillard Center, Charleston Marriott and Marion Square. Many patron favorites will be back again in 2023, including the SEWE Fine Art Gallery, DockDogs®, Center for Birds of Prey demonstrations, curated artisan goods and craftsmen exhibitors, canine demonstrations from herding and retrieving breeds, chef demos, and more. 

---
Folly Beach Sea and Sand Festival
---
---
The annual Sea & Sand Festival, Folly's longest-running festival, returns to Folly Beach with a weekend full of family-friendly events.
Center Street will be closed on "Salty Saturday" and taken over by Folly vendors, restaurants, and bars. The street closure event will take place from 10am – 4pm and will feature local bands, 60+ Folly art, craft, and fashion vendors, a rodeo shark for attendees to ride, and a robust kids area. Sunday will feature a Sand Sculpting Competition contest starting at 9am beachfront of the Tides.
---
Firefly Distillery Sunday Oyster Roast
---
---
Firefly Distillery is kicking off 2023 with their Sunday Oyster Roasts series from January through March on their four-acre field alongside the Noisette Creek! These ticketed Sunday events will offer all-you-can-eat oysters from Chef Graham Calabria and Lowcountry Oyster Co, local DJs spinning tunes, with Firefly cocktails, Bloody Mary's, beer, and soft drinks available for purchase. Event attendance is limited and tickets must be purchased in advance here.
---
---
The Mountaintop
---
---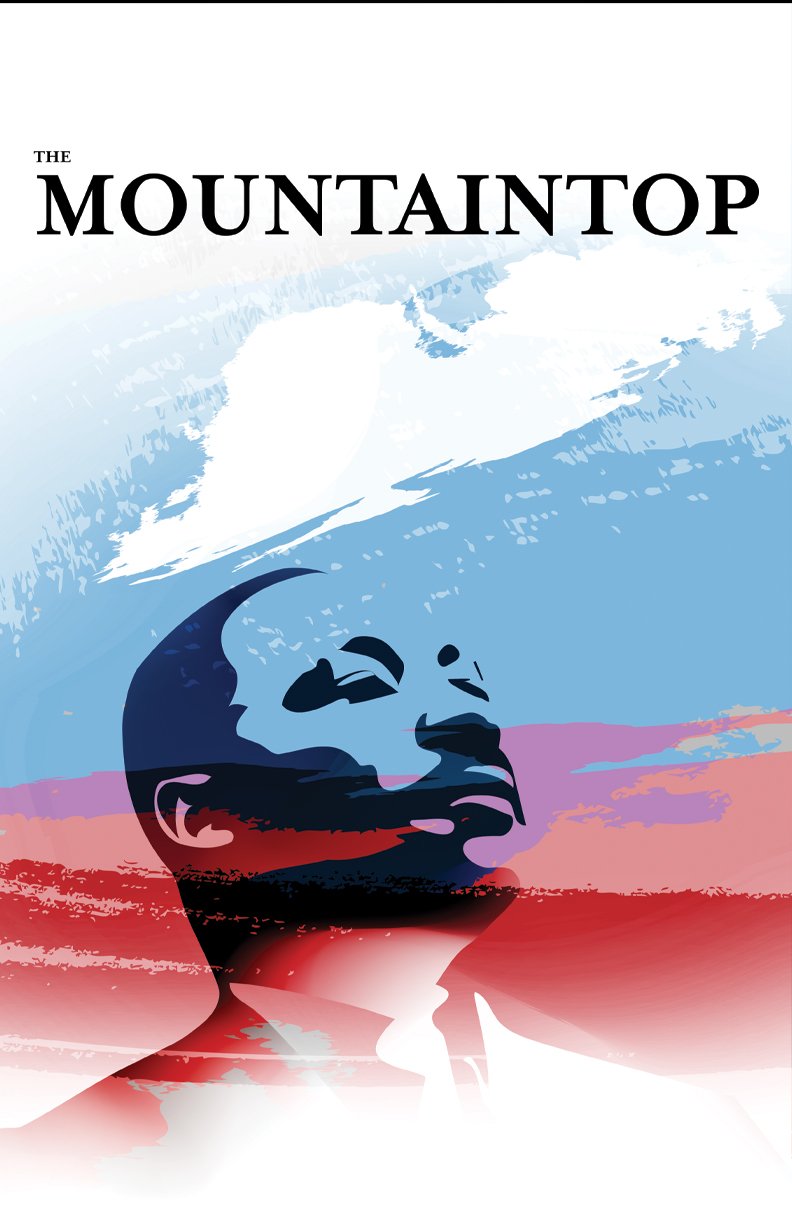 Featuring NYC Equity guest actors J. Jerome Rogers and Crystin Gilmore, The Mountaintop is a compelling, fictional depiction of Martin Luther King Jr's last night on earth set entirely in Room 306 of the Lorraine Motel on the eve of his assassination in 1968.
The night before his assassination, Martin Luther King, Jr. returns to the Lorraine Hotel after delivering his last impassioned speech, I've Been to the Mountaintop. A mysterious maid delivers his room service, though she seems to have more on her agenda than a simple meal. As their conversation progresses, true intentions come to light in a story written to humanize Dr. King, to help us understand that you don't have to be superhuman to be a hero. 

---
Valentine's Day Carriage Ride
---
---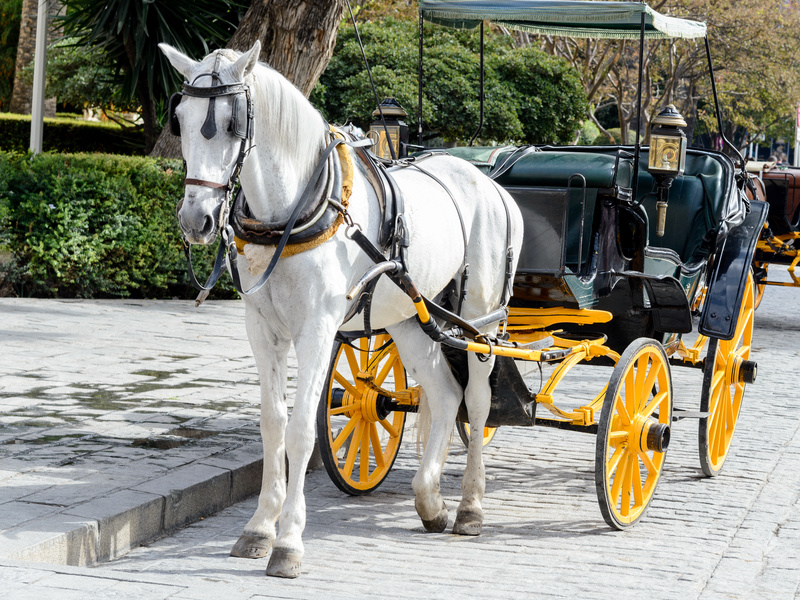 Going to Charleston as a couple? There's plenty to do in the city for Valentine's Day, so February is the perfect time to spend with your partner on the streets, and what better way than to take a carriage tour on Valentine's Day.
During the fully narrated tour through the streets of Charleston, your guide will recount the vibrant tale of the city's exquisite history with over three hundred years of information. Cruising through the quaint and charming historic district, guests will see some of the most distinguished architecture in the country, including elegant homes and graceful churches, as well as beautiful gardens, the famous City Market, and numerous other sites that make Charleston one of America's top tourist destinations.

---
First Friday Artwalks
---
---
First Friday Artwalks with the Charleston Gallery Association are in full swing. These self-guided art tours are free and open to the public — so come one, come all to celebrate the local art scene and add a pop of color to Friday night.

---
---
Take a Guided Walking Tour
---
---
February is a great time to take a walking tour around Charleston because the temps are cooler and the groups tend to be smaller. Stroll the streets of this historic city as guides share the stories that date back as far as the city's 1670 birth. Tours normally feature stops such as Rainbow Row, the French Quarter, and the Battery. You can choose from a wide variety of guided walking tours, including ghost walks, history tours, pirate tours, art tours, architectural tours and culinary tours.

---
Camellia Walks at Middleton Place
---
---
---
Each winter, the beauty of Camellias enhances America's Oldest Landscaped Gardens with thousands of blossoms. Special 11:00 am walking tours given by expert guides focus on historic camellias, including the 1786 Reine des Fleurs, one of the first camellias planted in America.
After checking in at the Visitors Center at Middleton Place, meet your guide in the Garden Market and enjoy light refreshments before you begin your tour, which lasts approximately 75 minutes.
---
Aiken-Rhett House Musem
---
---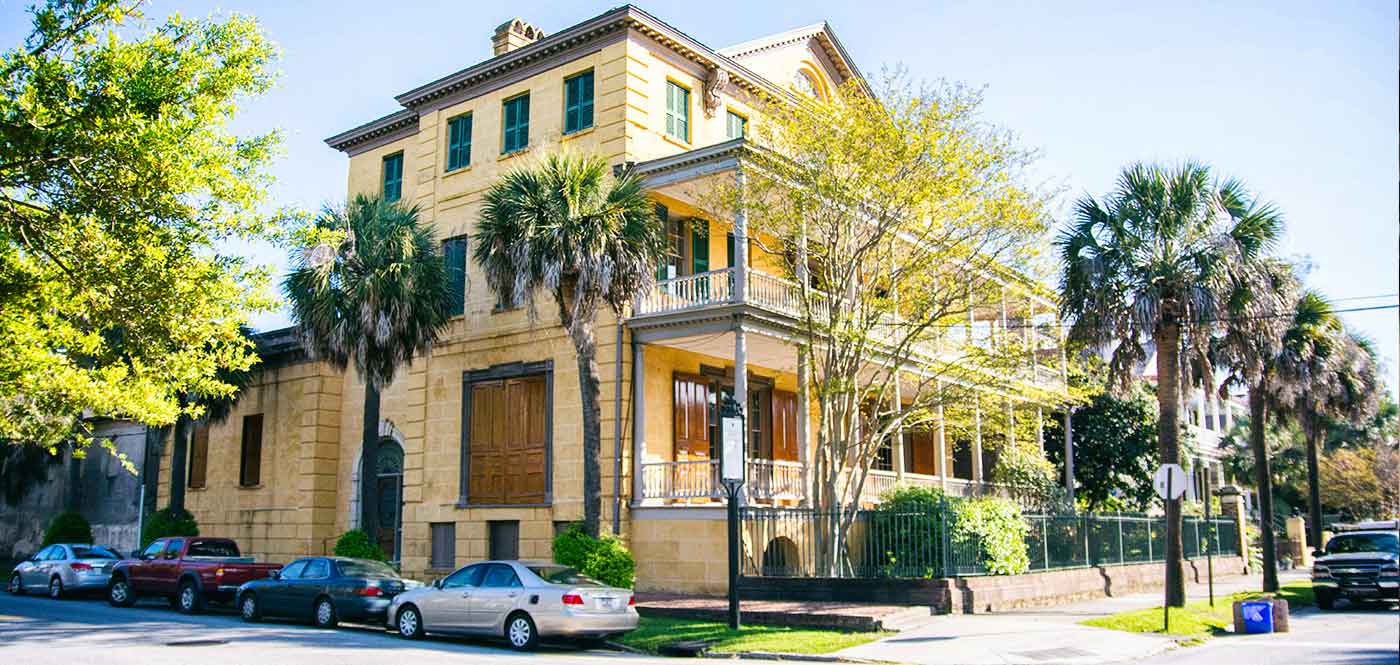 ---
The Aiken Rhett House Museum is one of the most popular sites in Charleston and is a perfect place to visit on cooler February days. The Aiken-Rhett House was originally built by John Robinson in 1820 and then sold to William Aiken Sr. in 1827. Aiken died a few years later, and the house was left to his son William Aiken Jr. who was the former Governor of South Carolina from 1844 -1846. The house was then passed down and remained in the family for 142 years until it was bought by the Charleston Museum and opened as a house museum in 1975. The Historic Charleston Foundation purchased the House in 1995. Much of the original style of the house has been preserved and it is one of the few houses that has not been restored. You will see the original wallpaper, original paint colors, and some original furnishings. In the back of the house, the slave quarters, kitchen and yard remain as they were when the original occupants lived in the house.
---
---
Play a round of Golf
---
---
---
Each year, thousands of visitors flock to Charleston Golf Courses to practice their golf game in one of the most popular destinations in the world.  The Charleston area boasts 20 championship courses, including those designed by Pete Dye, Tom Fazio and Jack Nicklaus. The Lowcountry enjoys a warmer-than-average climate year-round and the courses are less crowded this time of year.
---
---
Hotels in Charleston
---
---
Find top-rated hotels at the lowest prices on Priceline. Check rates now!
---
---
Things to do in Charleston in February
---
---
Copyright © 2009-2023 visit-historic-charleston.com