Charleston Travel Guide
---
The Charleston travel guide is full of information and tips to help you get to Charleston and navigate your way around once you arrive. 

---
---
Getting to Charleston
---
Charleston is centrally located on the South Carolina coast and is a short drive from many East Coast cities. Visitors can take Interstate 95 and then Interstate 26 into Charleston.
Travelers can also fly non-stop from 26 cities in the U.S. and the UK to the newly renovated Charleston International Airport.  
Other options for traveling to Charleston include Greyhound Buses and Amtrak Trains. The Amtrak and Greyhound stations are now housed in one building in North Charleston, about a 15-minute drive from downtown Charleston. 
Visit our Travel to Charleston SC page for more information on traveling to Charleston.
Learn More: Travel to Charleston, SC
---
Getting Around Charleston
---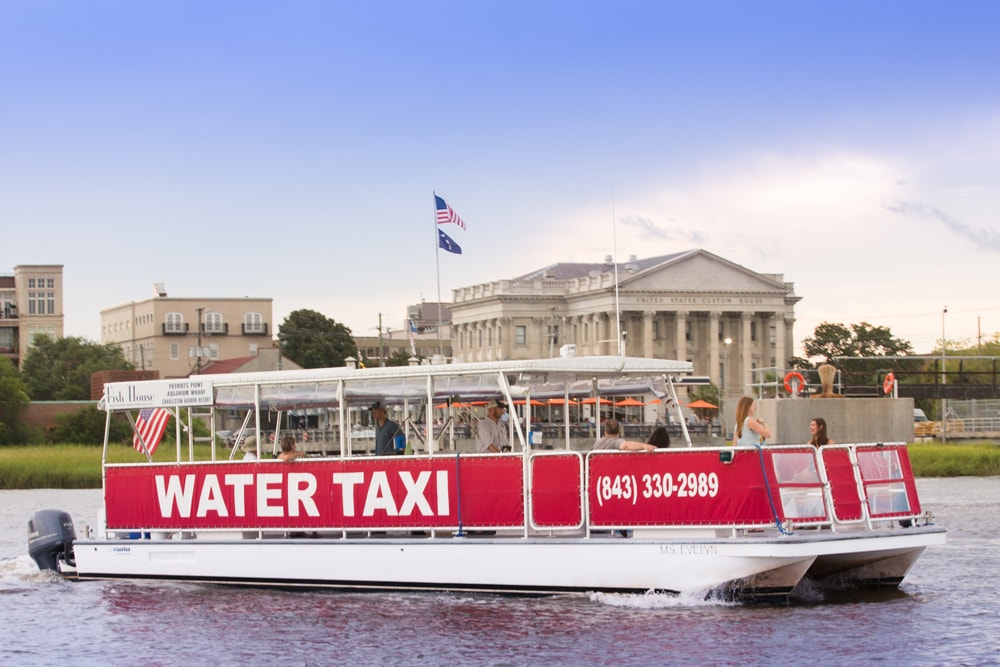 One of the easiest ways to get around Charleston is by riding the free downtown area shuttle (DASH). The shuttle buses have three different routes which cover much of the Charleston peninsula. 
You may also want to consider renting a car, but you should first check with your hotel to see if they charge for parking. If they do, then free street parking or nearby parking garages could save you a considerable amount of money.
Another quick and convenient way to get around Charleston is by taxi. This is an inexpensive way to get around the city and you can choose from several types including the standard taxicab, a Rickshaw (bicycle) Taxi, or the Charleston Water Taxi. 

Learn More: Charleston Travel
---
Visitor Information
---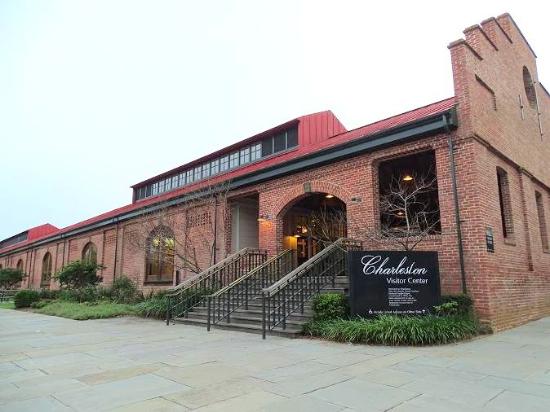 The Charleston Visitor Center, located at 375 Meeting St., is a great resource for tourists. Visitors will find maps, brochures, and a helpful staff that can assist in finding accommodations and booking tours. Numerous tours depart hourly from the visitor center, and restroom facilities, as well as parking ($18/day), are available. The center is open daily from 8:30am to 5:30pm (closing at 5pm Nov–Feb; closed Christmas Day, New Year's Day, and Thanksgiving Day). 
Additional Visitor Center Locations:
KIAWAH ISLAND VISITOR CENTER
4475 Betsy Kerrison Parkway
(800) 774-0006
HOURS: 9:00 am - 5:00 pm
Open Monday - Friday, closed on all Town of Kiawah Island holidays
MOUNT PLEASANT VISITOR CENTER
99 Harry M. Hallman, Jr. Boulevard
(800) 774-0006
HOURS: 9:00 am - 5:00 pm
Open daily, closed on Thanksgiving Day, Christmas Day and New Year's Day
NORTH CHARLESTON VISITOR CENTER
4975-B Centre Point Drive
(800) 774-0006
HOURS: 10:00 am - 5:00 pm
Open regular hours Monday - Saturday and Sunday from 1:00 pm - 5:00 pm, closed on Thanksgiving Day, Christmas Eve, Christmas Day and New Year's Day
---
---
---
Copyright © 2009-2023 visit-historic-charleston.com