---
Things to do in Charleston
Charleston House Tours
---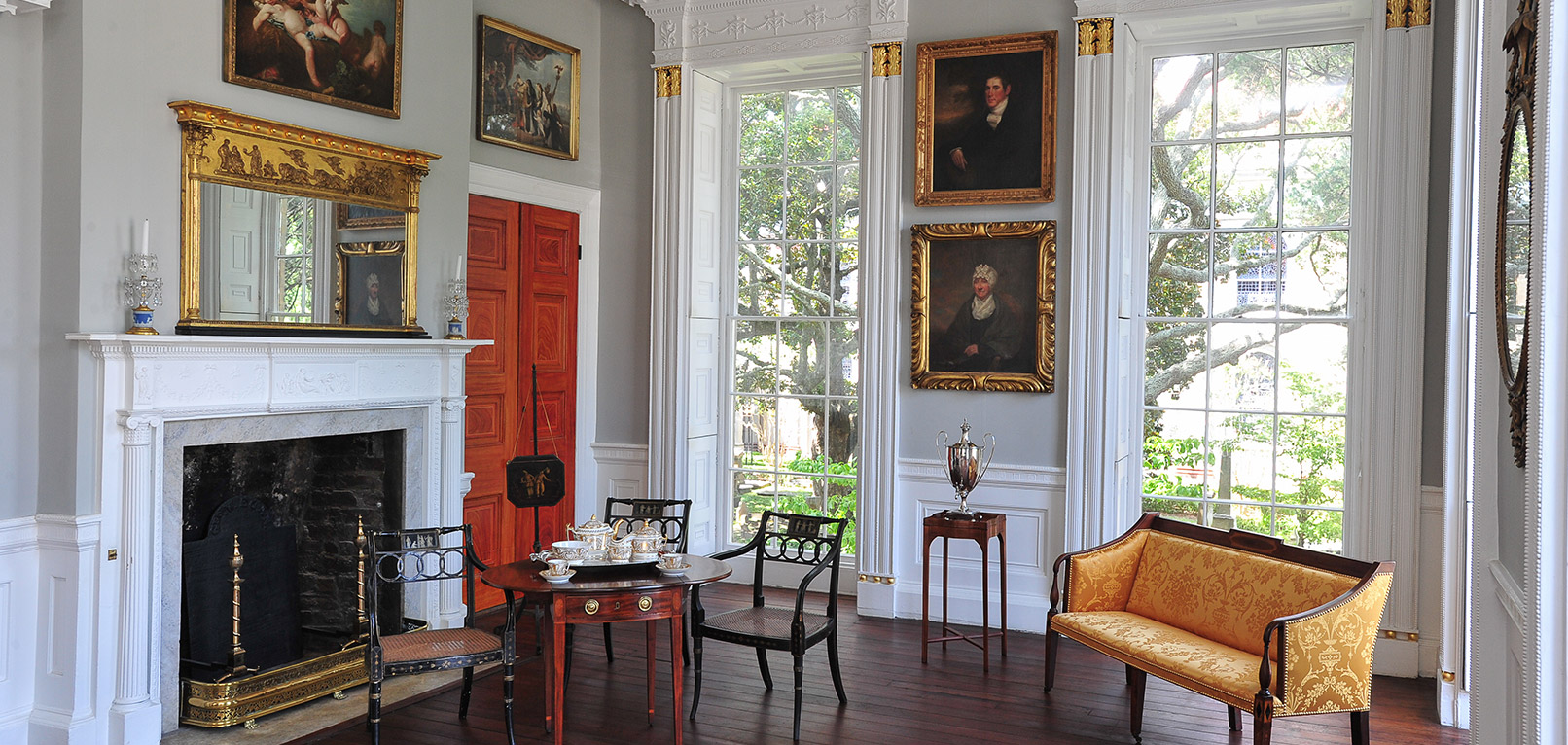 ---
A guide to the top things to do in Charleston. Visit and tour stately, antebellum homes and learn about the politicians, merchants, and planters that built them. 

---
During the antebellum period, which occurred from roughly 1800-1860, politicians, merchants, and planters built stately homes for their families. The designs featured columns inspired by Greek and Roman revival architecture, with open porches and ornate interiors. More than two centuries later, these grand manors still stand and have opened their doors to visitors.

---
Aiken-Rhett House
48 Elizabeth St
Charleston SC 29403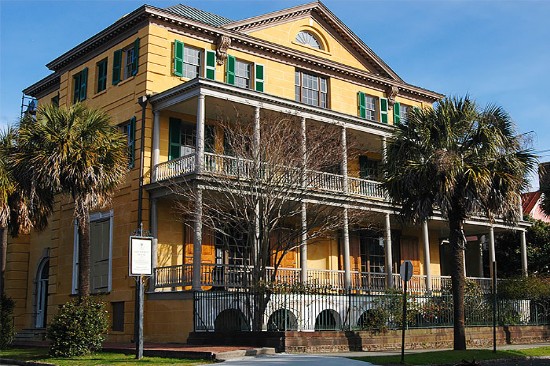 The Aiken-Rhett House was built in 1820 by merchant John Robinson and greatly expanded by Governor William Aiken in the 1830's. The house has not been restored so visitors will have a rare chance to see what the house looked like in the 1850's. 
---

---
---
Nathaniel Russell House
51 Meeting St
Charleston SC 29401
The Nathaniel Russell House, best known for its three-story free-flying staircase, was built in 1808. The house has underwent extensive restoration to return it to its original splendor. The tours will give visitors a glimpse into what life was like for the Russell family and the slaves who cared for the home.
---

---
---
Calhoun Mansion
16 Meeting St
Charleston SC 29401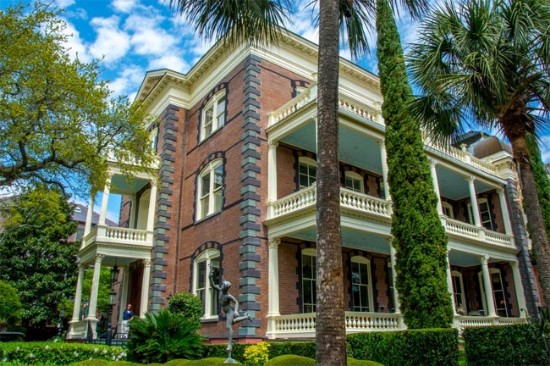 The Calhoun Mansion is often referred to as the "Grande Dame" of Charleston's great homes and with over 24,000 sq.ft. is the largest private residence in all of Charleston. The mansion, built in 1876, has 35 main rooms including the grand ballroom and music room and 35 fireplaces. 

---

---
---
Edmonston-Alston House
21 East Battery St
Charleston SC 29401

The Edmonston-Alston House, constructed in 1825, was one of the first grand homes built along the Battery. From the piazza, General Beauregard watched the ferocious battle of Fort Sumter on April 12, 1861. Later that same year, General Robert E. Lee sought refuge in the house during the great fire of 1861. 

---

---
---
Heyward-Washington House
87 Church St
Charleston SC 29401
The Heyward-Washington House, built in the early 1770's, was the home of Thomas Heyward, Jr., a signer of the Declaration of Independence. The three-story brick Charleston "double house" was where George Washington stayed in 1791 when he visited Charleston. 

---

---
---
Joseph Manigault House
350 Meeting St
Charleston SC 29403
The Joseph Manigault House, built in 1803, is an antebellum masterpiece with a towering spiral staircase wrapped around a crystal chandelier. The house reflects the metropolitan lifestyle of a wealthy, rice-planting family and the enslaved African Americans who lived there. 

---

---
---
More things to do in Charleston 
---
---
Home > Things to do in Charleston SC > Things to do in Charleston
---
Copyright © 2009-2019 visit-historic-charleston.com