Shopping in Charleston SC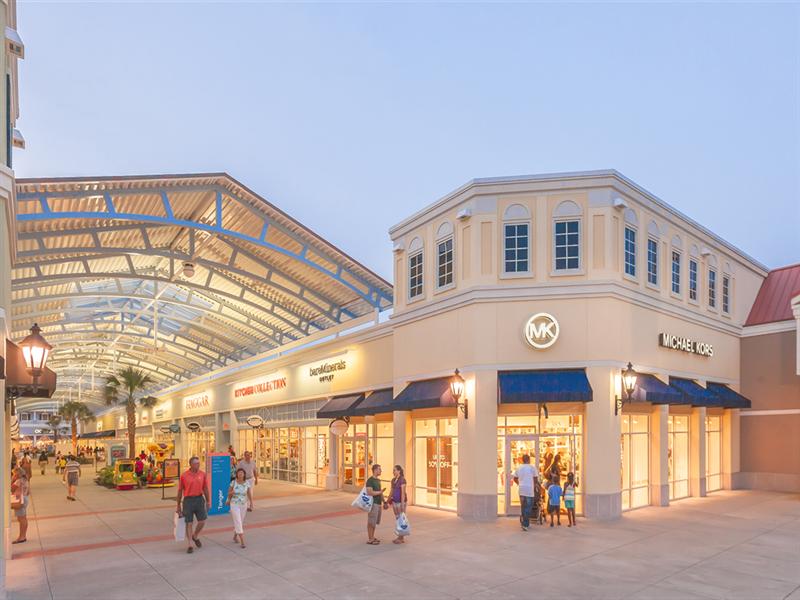 Shopping in Charleston SC has something to offer everyone. Whether you are shopping for souvenirs, looking for high end goods, or shopping for antiques, Charleston is the place to find it. On the peninsula, you will find a lot of locally owned boutiques, clothing stores and antique shops. If you are looking for upscale chain stores, then you need to either try the Shops at Charleston Place or drive to one of the nearby malls off the peninsula. Charleston has several nearby malls and an outlet mall within about a 20 minute drive. 
Shopping in Charleston SC on the Peninsula
King Street is the major shopping corridor in downtown Charleston and has three main shopping districts : Upper King, Middle King and Lower King.
Upper King (From Calhoun to Spring) - Known as the Design District is home to many furniture and interior design stores.
Middle King (From Market to Calhoun) - Known as the Fashion District, you will find a mix of trendy boutiques,  locally owned clothing stores and a few chain stores.
Lower King (From Broad St to Market St) - Known as the Antique District, you will find lots of high end antique dealers.
Old City Market - The Old City Market is one of the most visited places in Charleston. Visitors and residents flock to the market to buy souvenirs, crafts, woven baskets, jewelry, clothing, sweets, and artwork to name a few.
Shops at Charleston Place -  Shop high end luxury brands like Gucci, Louis Vuitton, Godiva Chocolates and Tommy Bahama. The shops are located in the East and West wings of Charleston Place Hotel between King and Meeting streets.
Shopping in Charleston SC off the Peninsula
Mount Pleasant Town Centre - Mount Pleasant Town Centre is located about 15 minutes from downtown Charleston. This open air shopping center features 65 chain and local stores, a 16 screen grand theater, and a large selection of restaurants.
Tanger Outlet Center - The Tanger Outlet Center is located in North Charleston and is about a 20 minute drive from downtown Charleston. This open air mall has about 85 stores including Coach, Banana Republic, Polo Ralph Lauren, Nine West, J. Crew and Brooks Brothers.
Northwoods Mall - Northwoods Mall is located off I-26 at Exit 209, about 20 minutes from downtown Charleston. Shop at Belk, Dillard's, JC Penney and Sears along with over 130 other stores.  A 13 screen stadium seating movie theater and a large selection of restaurants are located next to the mall.
---
Art Galleries
---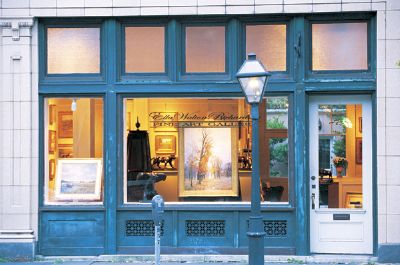 I've never really been interested in art but a few years ago my partner and I were on a trip to Charleston and we saw a pencil drawing of the Charleston Battery in one of the Charleston Art Galleries. We bought the drawing, had it framed and hung it on the wall. Now every time we go on vacation we look for pencil drawings to add to our collection. We now have about 20 drawing from different places that we have traveled. 

The great thing about Charleston is that they have lots of galleries for you to visit. If this is the first time visiting an art gallery, don't be intimidated. I was a little hesitant the first time, but the people that work in the galleries are very helpful and very willing to assist you.

One of my favorite Charleston artists is Jim Booth. His art recreates the history of Charleston's lowcountry. With works that span the millennium, Jim paints scenes of the Civil War, antebellum Charleston, the early 1900's and into the present with the Citadel, Hurricane Hugo, and the Morris Island Lighthouse. His most famous painting is entitled "The Storm". The painting shows the Charleston battery around 10:00 pm September 21, 1989, just before the lights were extinguished by the violent storm, Hurricane Hugo. The hurricane devastated the lowcountry so he felt the need to capture its fury. 

---
Spas
---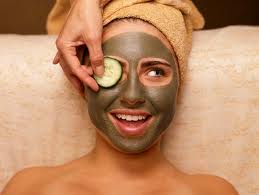 After a morning of exploring the streets of this historic city, you will need to unwind and relax. Charleston has a good selection of spas in the downtown historic district. Treat yourself to an afternoon of massage therapy, herbal body wraps, and facials. You can find a spa to fit almost any budget and all of them are within walking distance of the downtown hotels and b&b's. Many of the spas accept walk-ins but I suggest booking reservations in advance to prevent a long wait.
---
More things to do in Charleston 
---
---
Home > Things to do in Charleston SC > Charleston Activities
---
Copyright © 2009-2018 visit-historic-charleston.com