---
Charleston Wine and Food Festival 
---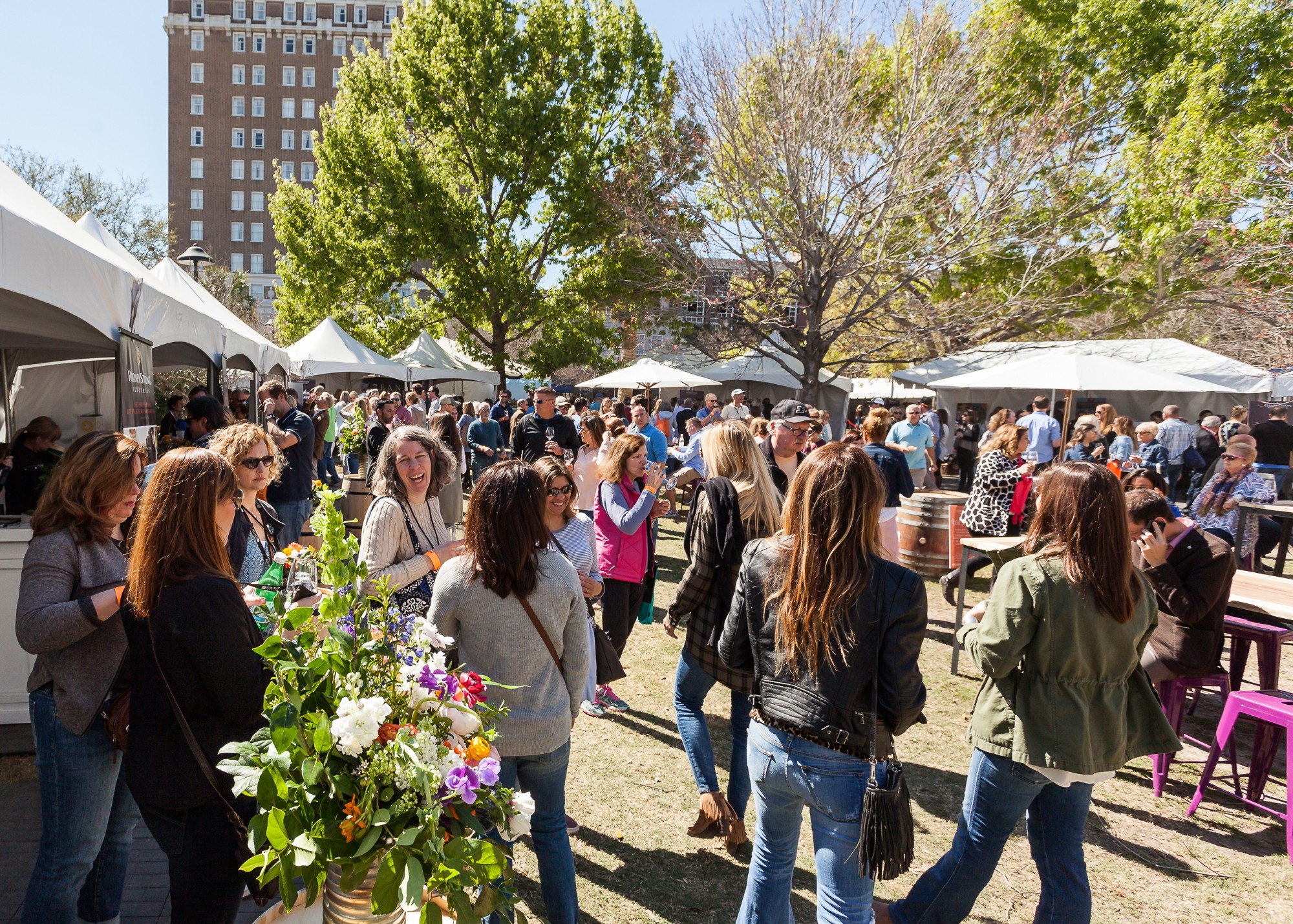 The 2023 Charleston Wine and Food Festival will feature artists, culinary visionaries, craftsman, purveyors, couriers, farmers, events staff, sanitation assistants, security guards, writers, musicians, bartenders, brewers, prep chefs, servers, restaurateurs, guests, and Charlestonians. Together, amazing happens.

The Festival will be held March 1 - 5, 2023. With waterfront views, room to roam, and more space to sample and sip, the 2023 Culinary Village will be an experience like no other.
The culinary village will be held at the beautiful Riverfront Park in the City of North Charleston. Beautified by water and convenient to the entire region, the new home is like one big welcome mat for the guests. Like a real "village," the Culinary Village will be a place of diverse offerings. Whether you're a ticket-holding guest or a neighbor hungry for a bite, the festival will serve up something tasty for you.
An all-inclusive daily ticket grants access to The Lawn and four hours of sipping, sampling, chef demos, interactive experiences, live music, and more. Within The Lawn, you'll find a web of "neighborhoods" that make sense of the foods, beverages, experiences, and artisan markets woven throughout.
---
Charleston Wine and Food Festival Photos
---
---
Charleston Wine and Food Festival
 
Location and Map
---
---
Charleston Wine and Food
Festival Dates and Times

---
Date: March 1 - 5, 2023 (Tickets go on sale Oct. 2022)
Event Times: Vary Daily - Check website for specific times
Admission: Range from $95 to $650 
---
Hotels Near the 
Charleston Wine and Food Festival
---
---
Find top-rated hotels at the lowest prices on Priceline. Check rates now!
---
---
More things to do in Charleston
---
---
Charleston Wine and Food Festival
---
---
---
Copyright © 2009-2023 visit-historic-charleston.com