---
International African American Museum 
---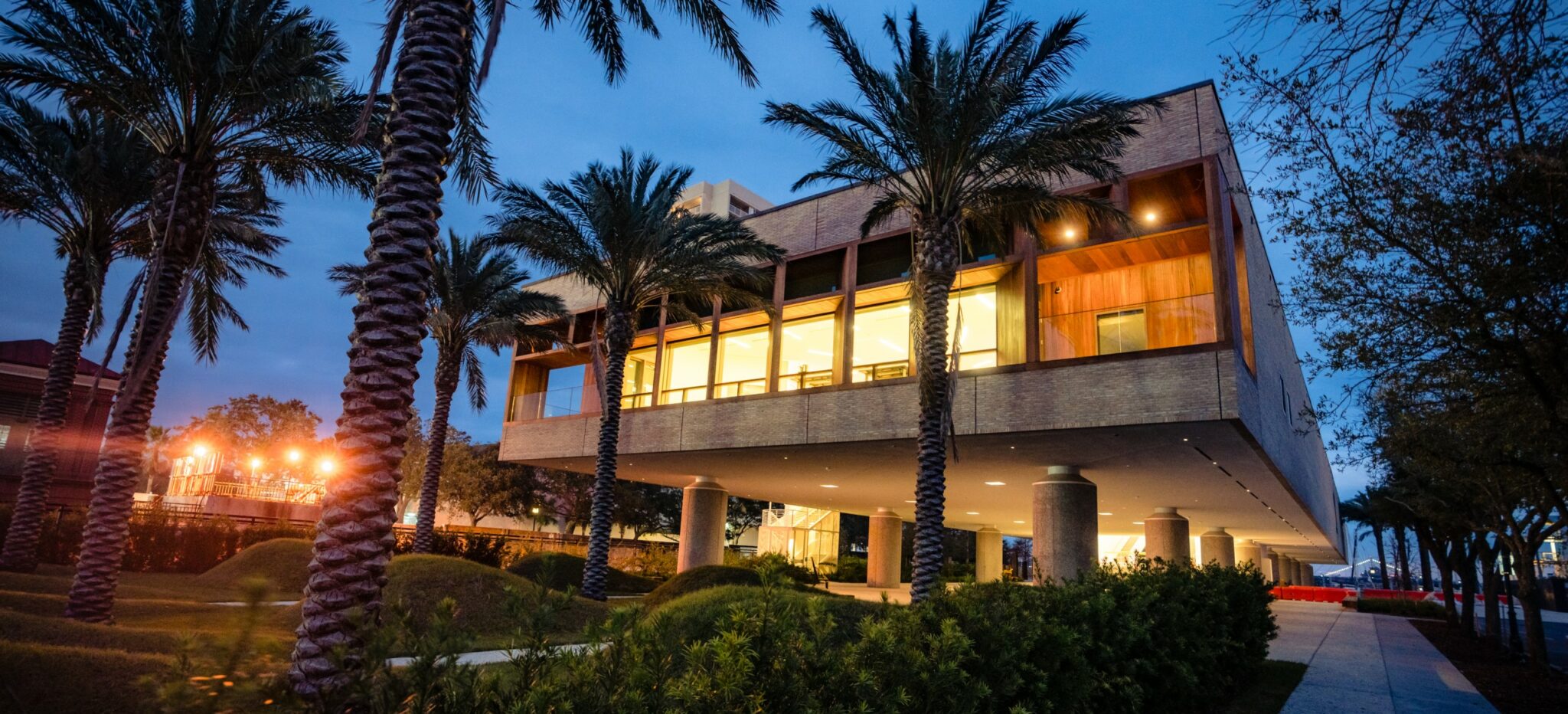 ---
The museum hovers 13 feet above the historic site of Gadsden's Wharf, the port of arrival for nearly half of all enslaved Africans brought to North America.
---
The International African American Museum is home to 12 permanent exhibitions, including 9 galleries, one Special Exhibitions Gallery, which rotates between two and three exhibitions annually, and an ongoing series of digital exhibitions published via the Google Arts & Culture platform.

The permanent exhibitions feature more than 150 historical objects, more than 30 works of art, nearly 50 films and digital interactive experiences that bring history to life, framed by a gateway to the Atlantic Ocean.

African Roots/African Routes - Explore the diverse cultures of West and West Central Africa, and trace the movement of people of African descent throughout the Atlantic World.

American Journeys - Discover people, events, and stories that shaped United States history through the international lens of the African Diaspora.

Atlantic Worlds - Explore the nuanced historical connections throughout the Black Atlantic World and the deep inter-connectivity between Africa, the Americas, and Europe.

Carolna Gold/Memories of the Enslaved - Understand the transformative impact of enslaved people who labored on plantations in South Carolina and helped build the lucrative rice industry.

Creative Journeys - Follow a network of art throughout the building that provides alternative vantage points for understanding history and the role creative expression plays in both shaping and reflecting its arc.




Gullah Geechee - Define and demystify what it means to be Gullah Geechee by examining the history of the Gullah Geechee peoples and the contemporary issues facing their communities today.

South Carolina Connections - Experience stories of resistance and achievement from the many locally, nationally, and internationally influential African Americans in South Carolina's history.

Theater Gallery - Take in video-based installations that use a narrative storytelling format to provide broad historical context and further orient visitors to the museum experience.

TransAtlantic - Immerse yourself in the journey of African cultural roots, from the tragedy of the middle passage to the enduring legacy of local and international diaspora scenes and traditions.



---
International African American
Museum Photos
---
---
International African American
Museum Hours and Admission
---
Hours: 
Tuesday - Sunday: 10 am - 5 pm
Closed Monday
Closed Christmas Day and Thanksgiving

Admission:
Adults (17+) $19.95
Youth (6-16) $9.95
Child (Under 6) Free
Senior (62+) $9.95
Military (With ID) $11.95 
Residents (2023 Only)
Adults (17+) $5.96
Youth (6-16) $5.96
Child (Under 6) Free
Senior (62+) $5.96
Military (With ID) $5.96 

---
Internationa African American
Museum Address and Map
---
---
Current and Upcoming Events
at the International African 
American Museum
---
What: "Tracing Roots: How Universities are Discovering Descendants of Enslaved Laborers" Webinar
When: Sept. 23, 2023
Time: 1 pm - 3 pm
Where: International African American Museum
Admission: Free
This webinar will bring together scholars, historians, and educators from various universities to explore and discuss the role that universities played in the history of slavery, as well as the ongoing efforts to study and address this legacy. Register here.
---
Hotels Near the International
African American Museum 
---
---
Find top-rated hotels at the lowest prices on Priceline. Check rates now!
---
---
More things to do in Charleston
---
---
International African American Museum
---
---
---
Copyright © 2009-2023 visit-historic-charleston.com