---
Center for Birds of Prey Charleston
---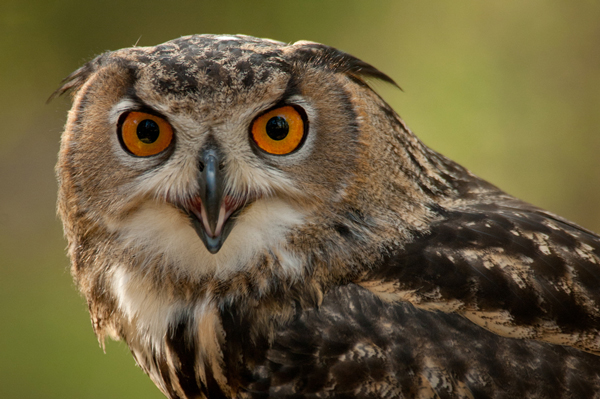 The Center for Birds of Prey Charleston offers education programs that include a guided walking tour and flight demonstration. The programs are offered twice a day on Thursday's, Friday's, and Saturday's. 
The guided walking tour is the first half of the education program and normally takes about an hour. Tours are led by one of the Center's Educators and allows visitors the opportunity to ask questions and learn more about the birds in the center. 
The second half of the program is the flight demonstrations. This is the part of the program that visitors enjoy the most. Enjoy watching hawks, falcons, owls, eagles, kites, and vultures soar above the flying field. Seeing these birds perform their natural flying and hunting techniques provides a fascinating insight into their unique evolutionary adaptations. 
Admission includes access to the Center's campus for the entire day, so guests are welcome to attend both the morning and afternoon programs. Additionally, visitors are invited to tour the entire resident collection at their own pace. The exhibit area is pedestrian only, where visitors and students follow natural paths accentuated with subtle interpretive signage and attractive aviaries housing nearly 50 species of eagles, falcons, hawks, owls, vultures and other birds of prey from all parts of the world. This includes the Countess Alicia Paolozzi Owl Wood, home to the Center's international collection of owls. Encompassing approximately two acres, the Owl Wood allows visitors to experience owls from around the world in a refined and tranquil setting.
---
Center for Birds of Prey Charleston Photos
---
---
Center for Birds of Prey Hours and Admission
---
Hours: 
Thursday, Friday & Saturday 10:00 am - 1 pm 
Educational programs at 10:30 am
Tickets must be purchased online in advance
Admission:
Adults (18+) $20
Senior (65+) $19
Child (6-17) $15
Children under 6 Free
---
Center for Birds of Prey Charleston
Address and Map
---
---
Current and Upcoming Events
at The Birds of Prey Charleston
---
Special Focus Days:
April 10, 2021 – Falcons, High-speed Avian Predators
May 8, 2021 – Avian Moms & Breeding Season
September 4, 2021 – International Vulture Awareness Day
October 30, 2021 – The Mysterious Life of Owls
On select days throughout the year, the Center will narrow the focus of our morning programming to allow visitors to explore groups of birds in greater detail. From natural history and identification in flight to conservation status and human interaction, our flight demonstrations and guided tours will take a "deep dive" into specific groups of birds like owls, falcons, and vultures.
---
What: Owls by Moonlight
When: Nov. 11 and Dec. 9, 2021
Time: 5 pm - 9 pm
Where: Center for Birds of Prey
Admission: $75
This program takes place in the Countess Paolozzi Owl Wood where you will be surrounded by a variety of owl species from around the world, including one of the largest, the Eurasian Eagle-owl. Enjoy flight demonstrations under the light of the moon and experience their silent flight as they soar just inches above your head. Take a tour with one of our Educators and listen to owls vocalizing while expanding your knowledge about individual species. In addition to the exciting bird interactions, guests enjoy a complimentary bar with beer, wine, and non-alcoholic refreshments as well as a catered individualized small meal.
---
Hotels Near The Birds of Prey Charleston
---
---
Find top-rated hotels at the lowest prices on TripAdvisor. Check rates now!
---
---
More things to do in Charleston
---
---
Center for Birds of Prey Charleston
---
---
Copyright © 2009-2021 visit-historic-charleston.com