---
Gibbes Museum of Art 
---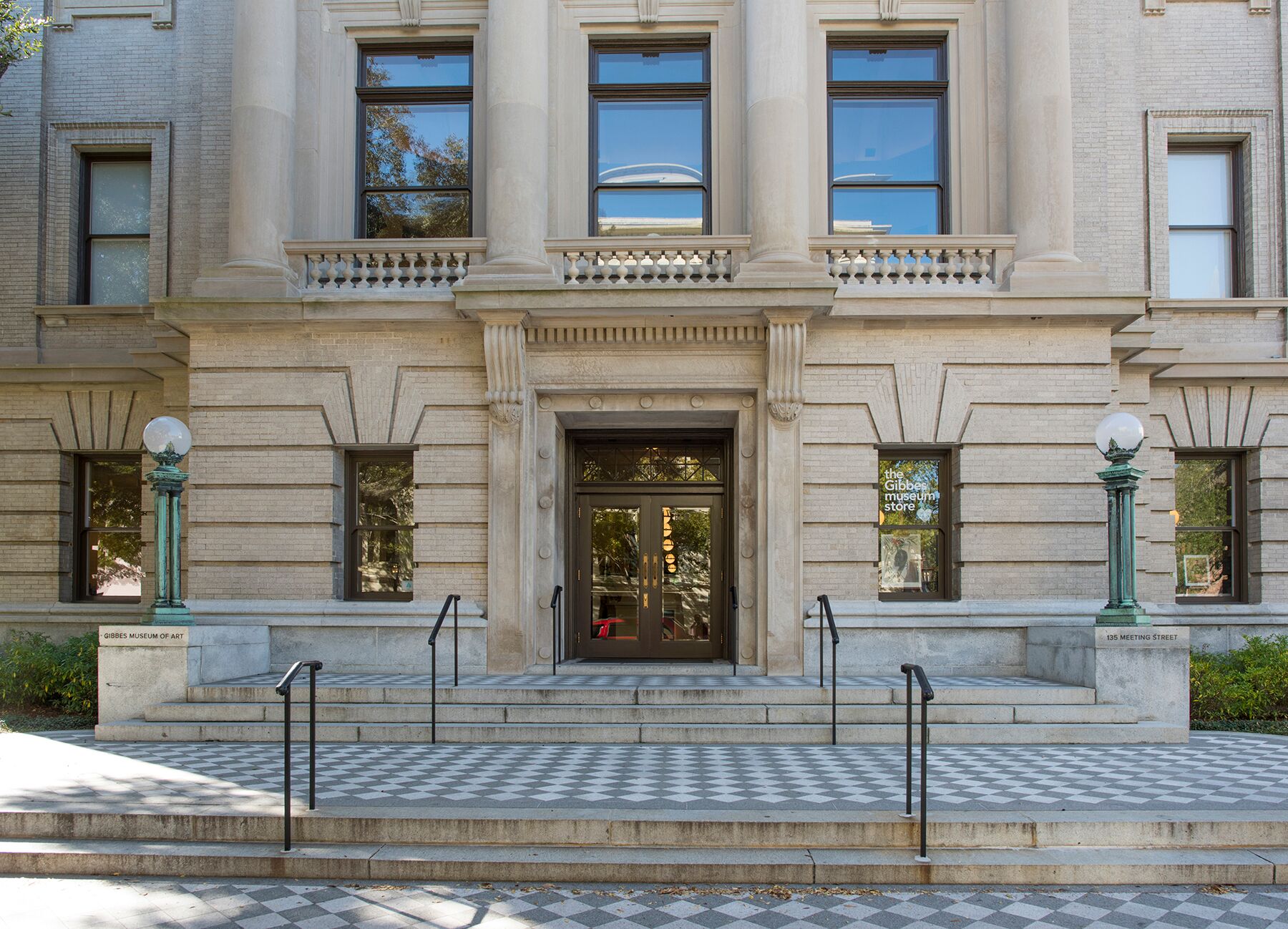 The Gibbes Museum of Art is one of the most remarkable buildings located in Charleston's famed historic district. The museum, which opened its doors to the public in 1905, houses over 10,000 works of art. 

These works of art are mainly American with a connection to the Southern U.S. and Charleston area. Visitors can explore Charleston and the Lowcountry through paintings, sculptures, photographs, and miniature portraits. 
In addition, the museum has a rotating series of collections available for a limited time that are borrowed from famous museums all over the world. Spanning virtually every style, era and genre, Charleston visitors are encouraged to return to the gallery often to see what new exhibitions are on display.
The Gibbes Museum of Art is the perfect place for someone who wants to enjoy one of largest southern collections of fine artwork on display. The first floor gallery is free to the public but paid admission is required to view the second and third floor galleries. Allow 1 1/2 - 2 hours to tour the entire museum depending on the number of visitors at the time.  Parking is not available at the museum but on-street metered parking is offered throughout downtown. Parking is also available in the parking deck on Cumberland St and Queen St for a fee.
---
Gibbes Museum of Art Photos
---
---
Gibbes Museum of Art Hours and Admission
---
Hours:
Mon, Tues, Thurs, Fri, and Sat 10 am - 5 pm
Wednesday 10 am - 8 pm
Sunday 1 pm - 5 pm

Admission:
Adults (18+) $12
College Student $10
Senior/Military $13
Child (4-17) $6
Children 3 and under Free

---
Gibbes Museum of Art Address and Map
---
---
Current and Upcoming Exhibitions 
at the Gibbes Museum of Art
---
Current Exhibition: Influence and Inspiration: The Art of Jill Hooper, Ben Long, and Frank Mason
When: Sept. 13, 2019 - Jan. 5, 2020
Where: Gallery 8

Influence and Inspiration: The Art of Jill Hooper, Ben Long, and Frank Mason celebrates three artists devoted to classical training and united by friendships that span multiple generations. Mason was an influential teacher at the Art Students League for over fifty years and a passionate supporter of the arts. In the 1960s, Mason taught Ben Long, a promising young artist from North Carolina. Long has since distinguished himself on the international stage as a realist and a prolific fresco painter. Charleston-based artist Jill Hooper studied under Ben Long, who remains an important mentor to this day. Like Long, Hooper is a realist painter who has earned international acclaim for her powerful portraits, landscapes, and still-life paintings. Together, these artists demonstrate a commitment to the techniques of the Old Masters while offering their unique artistic perspectives on contemporary life.

---
Upcoming Exhibition: Rauschenberg in Charleston
When: Sept. 13, 2019 - Jan. 5, 2020
Where: Gallery 9

Long before Robert Rauschenberg (1925—2008) became one of the twentieth century's most influential artists, he found much of his inspiration through the lens of his camera. Rauschenberg's first experiences with photography were in the South as a student at Black Mountain College between 1949 and 1952, and Charleston was one of his earliest subjects. He was reunited with the city in the early 1980s for his monumental photography project In + Out City Limits that ultimately resulted in photographic essays on six American cities—Charleston, Boston, Baltimore, Los Angeles, New York, and Fort Myers, Florida. Forty-seven of the Rauschenberg's Charleston photographs were displayed at the Gibbes Museum of Art in the autumn of 1981. This exhibition revisits a selection of Rauschenberg's Charleston photographs taken between 1952 and 1981 and examines their appearance in several later works.

---
Hotels Near the Gibbes Museum of Art
---
---
---
---
More things to do in Charleston
---
---
Home > Things to do in Charleston SC > Charleston SC Museums > Gibbes Museum of Art
---
---
Copyright © 2009-2020 visit-historic-charleston.com