---
Gibbes Museum of Art 
---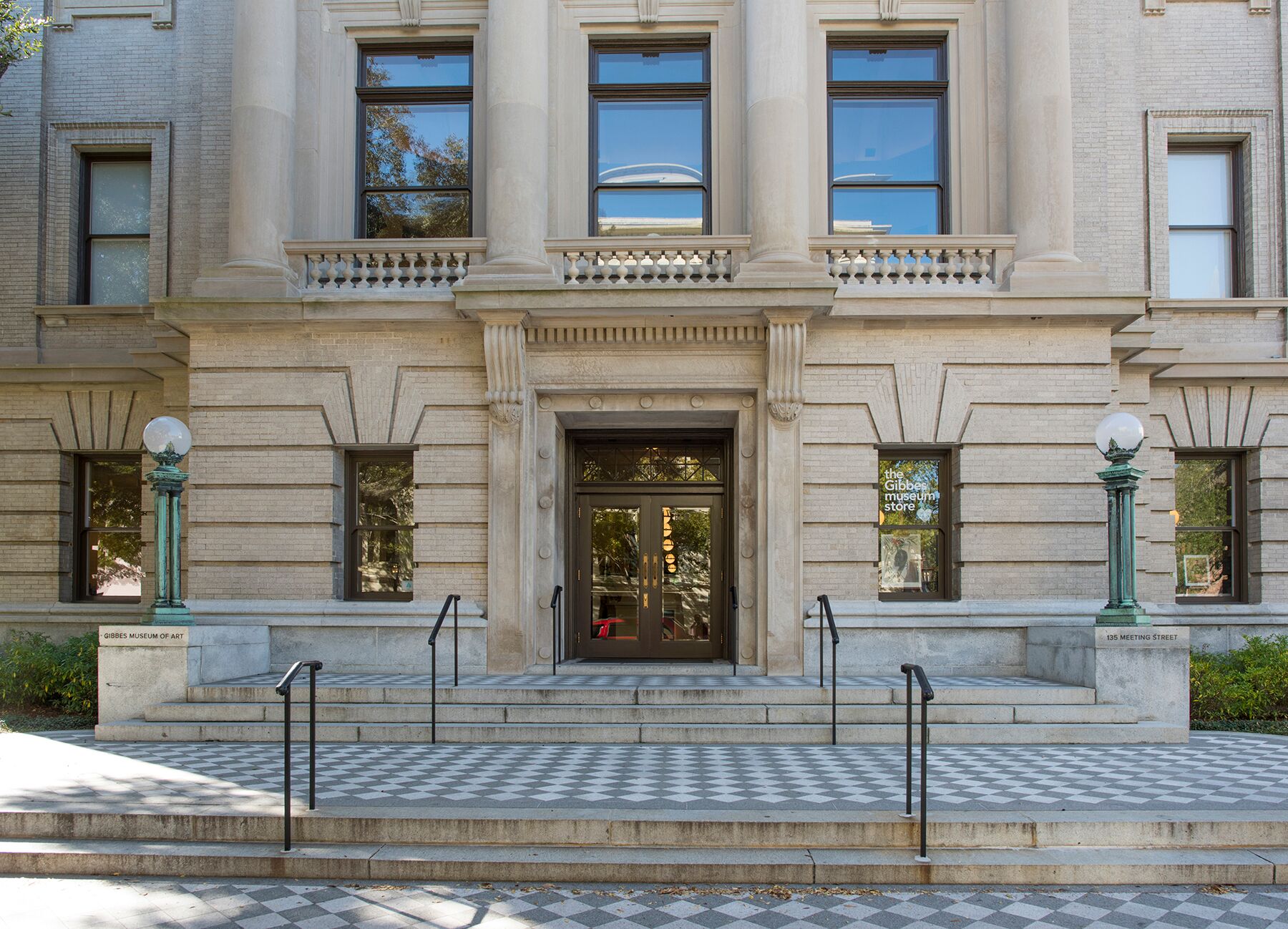 The Gibbes Museum of Art is one of the most remarkable buildings located in Charleston's famed historic district. The museum, which opened its doors to the public in 1905, houses over 10,000 works of art. 

These works of art are mainly American with a connection to the Southern U.S. and Charleston area. Visitors can explore Charleston and the Lowcountry through paintings, sculptures, photographs, and miniature portraits. 
In addition, the museum has a rotating series of collections available for a limited time that are borrowed from famous museums all over the world. Spanning virtually every style, era and genre, Charleston visitors are encouraged to return to the gallery often to see what new exhibitions are on display.
The Gibbes Museum of Art is the perfect place for someone who wants to enjoy one of largest southern collections of fine artwork on display. The first floor gallery is free to the public but paid admission is required to view the second and third floor galleries. Allow 1 1/2 - 2 hours to tour the entire museum depending on the number of visitors at the time.  Parking is not available at the museum but on-street metered parking is offered throughout downtown. Parking is also available in the parking deck on Cumberland St and Queen St for a fee.
---
Gibbes Museum of Art Photos
---
---
Gibbes Museum of Art Hours and Admission
---
Hours:
Mon, Tues, Thurs, Fri, and Sat 10 am - 5 pm
Wednesday 10 am - 8 pm
Sunday 1 pm - 5 pm

Admission:
Adults (18+) $12
College Student $10
Senior/Military $13
Child (4-17) $6
Children 3 and under Free

---
Gibbes Museum of Art Address and Map
---
---
Current and Upcoming Exhibitions 
at the Gibbes Museum of Art
---
Current Exhibition: Black Refractions: Highlights from the Studio Museum in Harlem
When: May 24, 2019 - Aug. 18, 2019
Where: Galleries 8 and 9

The exhibition, including work by artists such as Romare Bearden, David Hammons, Norman Lewis, Wangechi Mutu, and Lorna Simpson, will expand understanding of modern and contemporary art by artists of African descent.

---
Upcoming Exhibition: Luminous Landscapes : The Golden Age of British Watercolors
When: June 21, 2019 - Oct. 6, 2019
Where: Galleries 2 and 3

Artists featured in Luminous Landscapes such as John Varley (British, 1778 - 1842), Paul Sandby (British, 1725 - 1809) and David Cox Sr. (British, 1783 - 1859) were instrumental in elevating the status of watercolor painting over the century as it was brought to its full maturity in England and became a celebrated medium.

---
Hotels Near the Gibbes Museum of Art
---
---
More things to do in Charleston
---
---
Home > Things to do in Charleston SC > Charleston SC Museums > Gibbes Museum of Art
---
---
Copyright © 2009-2019 visit-historic-charleston.com