---
Joseph Manigault House 
---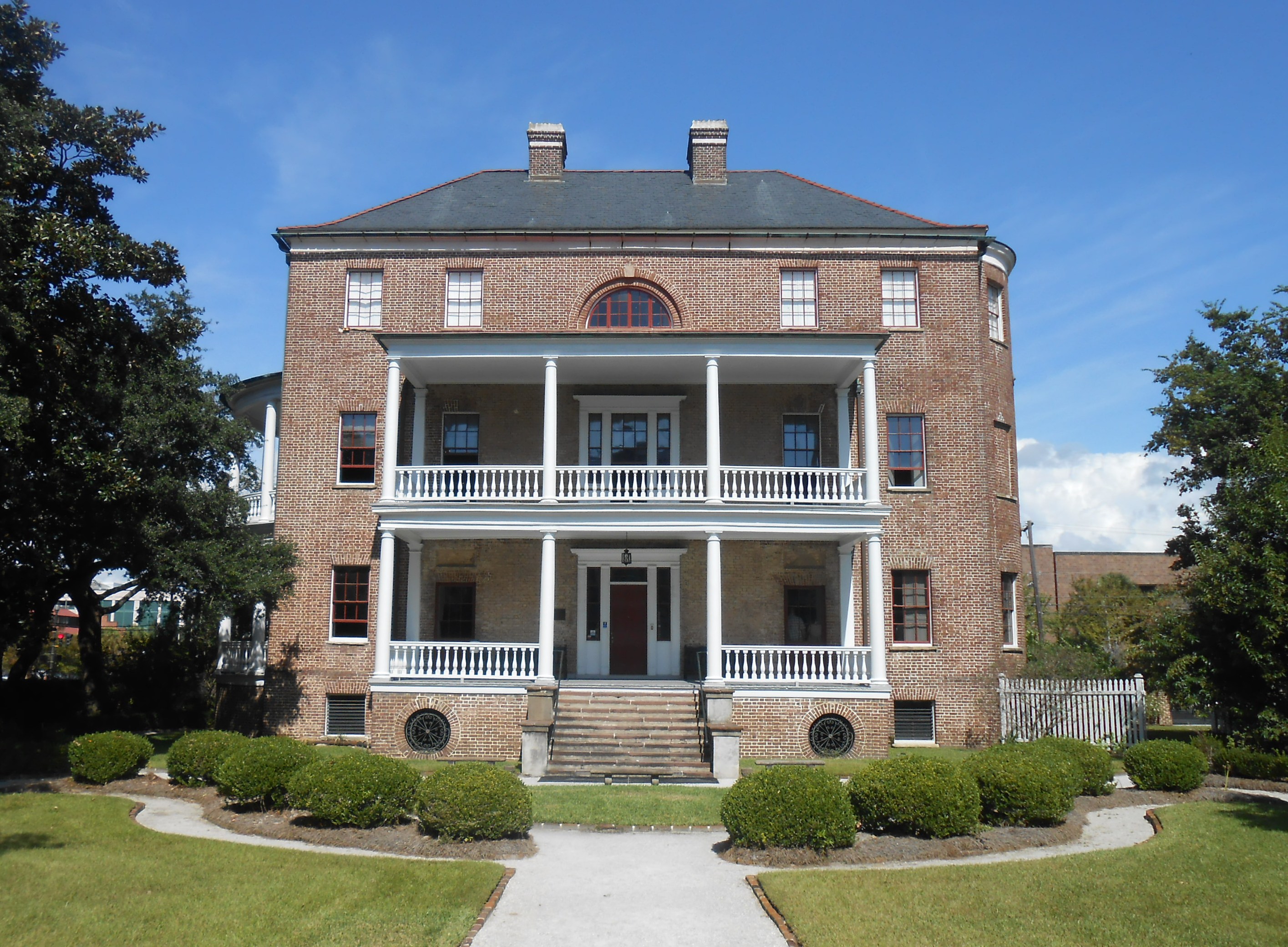 The Joseph Manigault house was built in 1803 and was designed by Joseph Manigault's brother Gabriel, who also designed Charleston's current City Hall. Joseph was a wealthy rice planter who inherited several rice plantations and over two hundred slaves from his grandfather, in addition to marrying into a family with lots of money. His wife's father, Arthur Middleton, was one of the signers of the Declaration of Independence. The centerpiece of the house is a "flying" staircase in the hall. As you travel throughout the house, you will notice that many rooms are restored to their original color schemes and decorated with an exceptional collection of American, English and French period furnishings. If you plan to visit the Charleston Museum or the Heyward-Washington House, you can buy combo tickets and save money. Allow about 30 minutes to tour the house.
---
Joseph Manigault House Photos
---
---
Joseph Manigault House Hours and Admission
---
Hours:
Mon. - Sat. 9 am - 5 pm (last tour at 4:30 pm)
Sun. 12 pm - 5 pm (last tour at 4:30 pm)

Admission:
Adults (18+) $12
Youth (13-17) $10
Child (3-12) $5
Children 2 and under Free

Combo tickets to the Joseph Manigault House, Heyward-Washington House,  and the Charleston Museum are available. 
1 site ticket $12 
2 site tickets $18 (A savings of $6)
3 site tickets $25 (A savings of $11)

---
Joseph Manigault House Address and Map
---
---
Current and Upcoming Events 

at the Joseph Manigault House
---
What: In Defense of Charleston: A Tour of Batteries Pringle & Tynes with Chief of Collections Jennifer McCormick
When: June 4, 2022
Time: 9 am - 10:30 am
Where: The Dill Sanctuary
Admission: Members $40 / Non-members $55


In 1863, the Confederate earthworks, Batteries Pringle and Tynes, were constructed by enslaved people and soldiers to serve as part of General P.G.T. Beauregard's "New Lines." Hurriedly constructed, both served as part of the James Island defenses, which protected Charleston from federal attack via Morris and Folly Islands. Although well-armed, the small number of officers and enlisted men posted to these fortifications endured heat, supply shortages, and punishing artillery barrages in the summer of 1864, when the strategic defensive position became the target of Federal forces on the Stono River.
Listed in the National Register of Historic Places, the batteries are protected within the confines of The Charleston Museum's Dill Sanctuary and are considered among the most well-preserved Confederate fortifications in the country.
Join Chief of Collections Jennifer McCormick to explore these historically important landmarks and better understand their strategic importance in the Civil War.
---
Hotels Near the Joseph Manigault House
---
---
Find top-rated hotels at the lowest prices on TripAdvisor. Check rates now!
---
---
More things to do in Charleston
---
---
---
---
---
Copyright © 2009-2022 visit-historic-charleston.com