---
Kiawah Island Beach 
---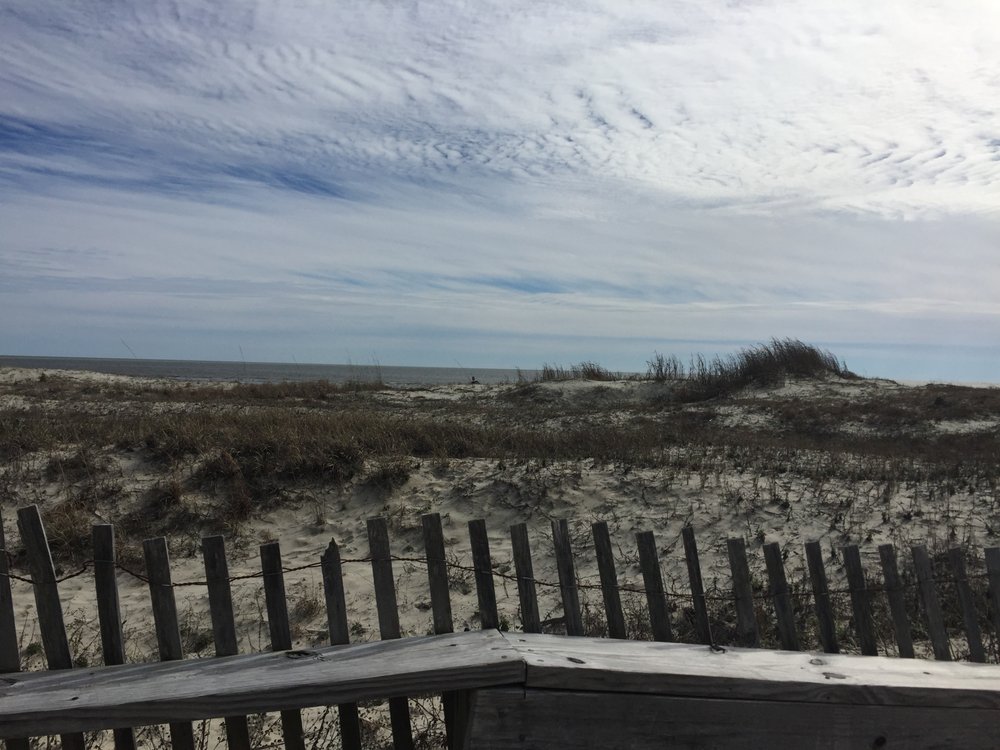 Kiawah Island Beach, located about 20 miles from downtown Charleston, boasts 10 miles of pristine beaches. The island has two main areas, commonly referred to as East Beach and West Beach. Kiawah is a private gated community, and the only public beach access is located on the west end of the island at Beachwalker County Park. Kiawah Island is committed to preserving the natural environment, so this area has some of the widest and least crowded beaches in the area.
---
Kiawah Island Photos
---
---
Kiawah Island Beach Map
---
---
Kiawah Island Beach Rules and Regulations
---
Dogs allowed on the beach year round

Pets must be leashed May 16 - Oct 31

Pets are allowed to be off leash from 7 am - 7 pm everywhere on the beach except in critical habitat areas Nov 1 - March 15

Between the eastern boundary of the Beach Club and the Ocean Course Clubhouse allows dogs off leash under control year-round from 7 a.m. to 7 p.m.




No glass, plastic carryout bags, plastic straws, Styrofoam, balloons or drones allowed on the beach

No open fires or fireworks allowed on beach

No vehicles allowed on beach

No sleeping on beach


Public nudity prohibited

Bikes allowed on beach but must be walked across boardwalks




Stay off sand dunes




Do not interfere with sea turtles

No digging holes and no metal shovels
---
Current and Upcoming Events
at Kiawah Island Beach
---
What: Reptile Round Up
When: March 4, 7, 8, 9, 11, 14, 15, 16, 18, 21, 22, 23, 25, 28, 29 & 30, 2023 
Time: 1 pm - 2 pm  
Where: Night Heron Park Nature Center
Admission: $15

Do you know how to tell the difference between a male and female turtle, or how many teeth alligators have? From snakes to gators to turtles, we've got them all! Learn the simple facts about these age-old creatures with a hands-on experience. This program is perfect for those older reptile enthusiasts.
---
What: Birding for Beginners
When: March 4, 5, 8, 10, 12, 15, 17, 19, 22, 24, 26, 29 & 31,  2023
Time: 8:30 am - 10 am  
Where: Night Heron Park
Admission: $20

Just beginning your bird watching endeavor? This walking tour is just what you need to learn the birding basics. A Naturalist will lead you on a walk through the park's various types of habitats to learn which birds are found where, and what to look for when identifying each species.
---
What: Marsh Kayaking
When: Sunday, May 5, 6, 8, 10, 11, 12, 13, 15, 17, 18, 19, 20, 22, 24, 25, 26, 27, 29 & 31, 2023
Time: 9 am - 11 am  
Where: Mingo Point
Admission: $65 

If you would like to get out and explore the marsh in the freedom of a single boat, this is the trip for you. We'll head where the tides will allow and see all the beauty the salt marsh has to offer.
---
What: Gator Walk
When: March 4, 6, 7, 8, 9, 10, 12, 13, 14, 15, 16, 17, 19, 20, 21, 22, 23, 24, 26, 27, 28, 29, 30 & 31, 2023
Time: 3 pm - 5 pm  
Where: The Sandcastle
Admission: Free

The American Alligator is a guest favorite and one of our most intriguing wildlife species. Join a naturalist as we visit some gator habitats and learn how these prehistoric creatures survive on Kiawah.
---
What: Alligator Adventure
When: March 8, 15, 22 & 29, 2023
Time: 1:30 pm - 3:30 pm  
Where: Night Heron Park
Admission: $40

From tiny hatchlings to imposing adults, there are alligators in almost every pond on Kiawah. Travel with us as we search our naturalists' favorite gator hangouts for these impressive predators. This is a fantastic way to observe and learn about these amazing and often misunderstood animals in their natural habitat.
---
What: Sundown Festival
When: Sunday, April 5, 2023
Time: 5:30 pm - 8 pm  
Where: The Sandcastle
Admission: Free

Enjoy the evening, in Night Heron Park as the sun sets on the day. Live music, southern lawn games, inflatables, a photo booth, tattoos, balloon and fire entertainers, and a pirate ship escape room.
---
Hotels Near Kiawah Island Beach
---
---
More things to do in Charleston
---
---
---
---
Copyright © 2009-2022 visit-historic-charleston.com