---
Kiawah Beachwalker Park 
---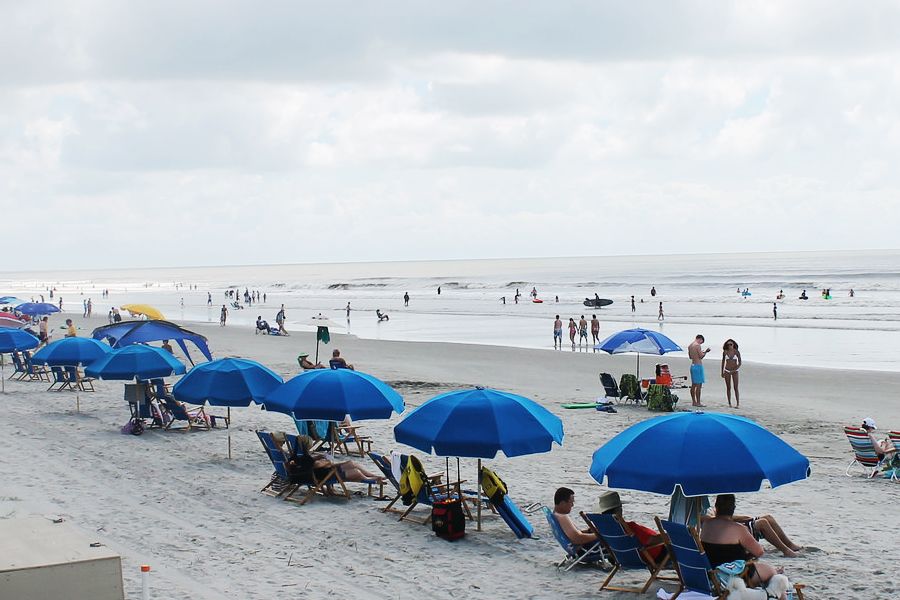 Kiawah Beachwalker Park, located on the west end of Kiawah Island, offers 10miles of pristine waters and sandy shore. The county park offers the only public beach access on the island. The park and the beach have fewer crowds compared to other beaches in the area, but parking is limited so you need to arrive early in the summer months and on the weekends. Amenities include a picnic area, snack bar, beach access, restrooms, dressing areas, showers, and beach chairs and umbrella rentals. The park also has a boardwalk that winds through a forest of live oaks, pines, palmettos and yucca plants plus a picnic area overlooking the marsh. 
---
Kiawah Beachwalker Park Photos
---
---
Kiawah Beachwalker Park Hours and Admission
---
Hours:
Open Daily 
January - April: 10 am - Sunset
May - Labor Day 9 am - 8 pm
September - December: 10 am - Sunset

Closed Thanksgiving Day, Christmas Eve, Christmas Day and New Year's Day

Parking Fees: 
January and February - $5
March - $5 Monday - Friday and $10 Saturday and Sunday
April $10
May - Labor Day - $10 Monday - Friday and $15 Saturday and Sunday
September - $10
October - $5 Monday - Friday and $10 Saturday and Sunday
November and December $5
Walk-Ins/Bicyclists
Free
---
Kiwah Beachwalker Park Address and Map
---
---
Features and Amenities of Kiawah
Beachwalker Park 
---
Changing Stalls

Outdoor Showers

Restrooms

Lifeguards (Seasonal)

Vending Machines
---
Kiawah Beachwalker Park Rules and Regulations
---
No alcohol permitted.

Parents should remain with children at all times.

Boats, surfboards, and motorized watercraft are not permitted in the designated swimming area.

Walk your bicycles on on boardwalks and ramps.

Dogs on the beach must be leashed.
Fishing is not allowed in designated swimming areas.

Use designated crossovers.

Fires allowed only in cooking grills.

Removal or disturbance of natural resources or wildlife is prohibited.




Firearms and Fireworks are prohibited.

Obey lifeguards at all times.
---
Hotels Near The Kiawah Beachwalker Park
---
---
---
---
More things to do in Charleston
---
---
Home > Things to do in Charleston SC > Parks in Charleston SC > Kiawah Beachwalker Park
---
---
Copyright © 2009-2020 visit-historic-charleston.com