---
Drayton Hall
---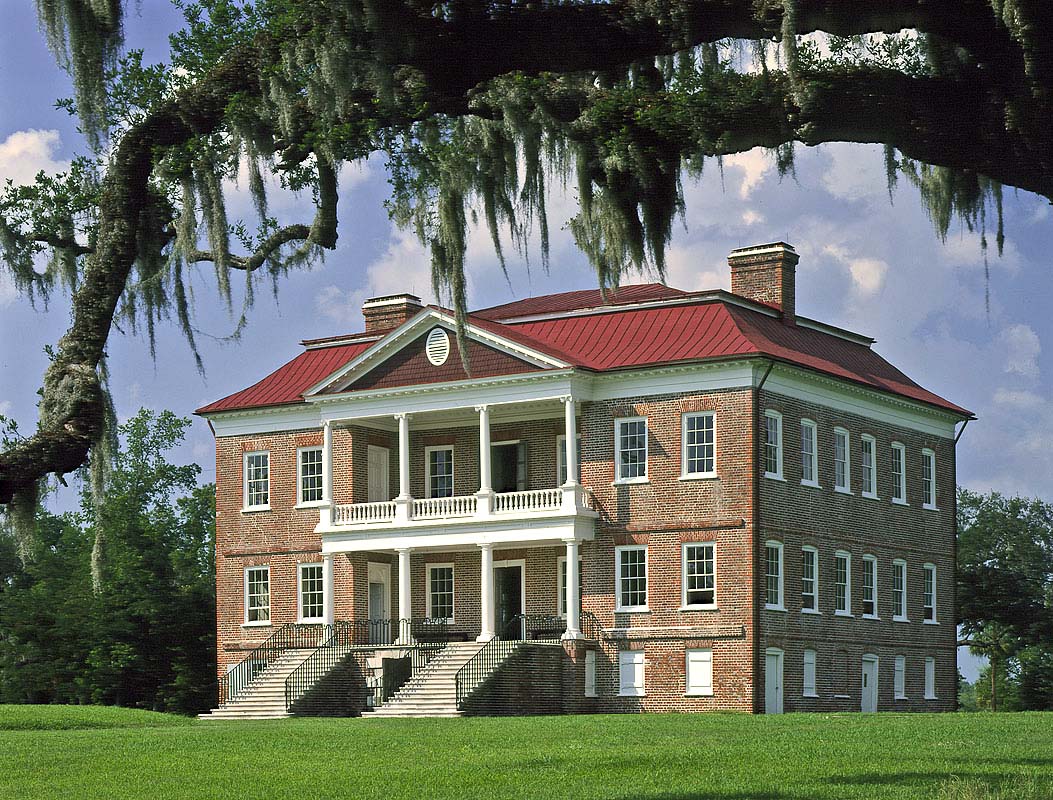 Drayton Hall is one of the only pre-Revolutionary houses that remains in close original condition and the oldest preserved plantation house in America still open to the public. The plantation was built in 1738 and owned by the Drayton family until it was sold to the National Trust for Historic Preservation in 1974. When you visit Drayton Hall, you will learn about the Drayton family along with the seven generations of the Bowen family that were brought to Drayton Hall as slaves. When you visit, be advised that the house looks much the way it did in the early years, and it is displayed unfurnished. The Gates Gallery, located on the plantation grounds, has a rotating exhibit of decorative art objects that once belonged to the Drayton Family. The gallery also displays archeological artifacts from the estate and its inhabitants. While at the plantation, visit one of the oldest documented African American Cemeteries still in use. The earliest surviving record describes its use as a "burying ground" from around 1790. Allow about 2 hours to tour the house, the yard and the cemetery.
---
Drayton Hall Photos
---
---
Drayton Hall Hours and Admission
---
Hours:
Monday - Saturday  9 am - 3:30 pm
Sunday 10 am - 3:30 pm

Admission:
Adults (15+) $32
Youth (8-14) $25
Children 7 and under Free

---
Drayton Hall Address and Map
---
---
Current and Upcoming Events
at Drayton Hall
---
What: Archaeology Thursdays at Drayton Hall
When: Thursday June 13, July 11, Aug. 8, Sept. 12, Oct. 10, and Nov. 14. 
Time: 10:00 am - 2:00 pm
Where: Hill Hall at Drayton Hall Plantation
Admission: Event is included with paid admission 
Come out for Archaeology Thursdays on the second Thursday of every month in Hill Hall at Drayton Hall. Drayton Hall is an active archaeological site with excavations dating back 40 years. Archeologists share objects, stories, and include you in the archaeological process during the demonstrations.
---
What: Dads are free at Drayton Hall on Father's Day Weekend
When: Thursdays from June 20 - Sept. 5
Time: 10:30 am - 12:30 pm
Where: Aiken-Rhett House
Admission: Adults (17+) $12 and Children (6-16) $5. Children under 6 free
Drayton Hall is pleased to announce and invite all Dads to visit Drayton Hall in Charleston, SC for free on Father's Day Weekend of 2019. This offer is available for admission at the gate only and not valid for online ticket sales or group pairing with regard to house tours. House tours for these days are first come first served at the gate and once full, Dads will be granted a free Grounds and Galleries Pass.
---
Hotels Near Drayton Hall
---
---
More things to do in Charleston
---
---
Home > Things to do in Charleston SC > Charleston Plantations > Drayton Hall
---
---
Copyright © 2009-2019 visit-historic-charleston.com