---
Hampton Plantation
---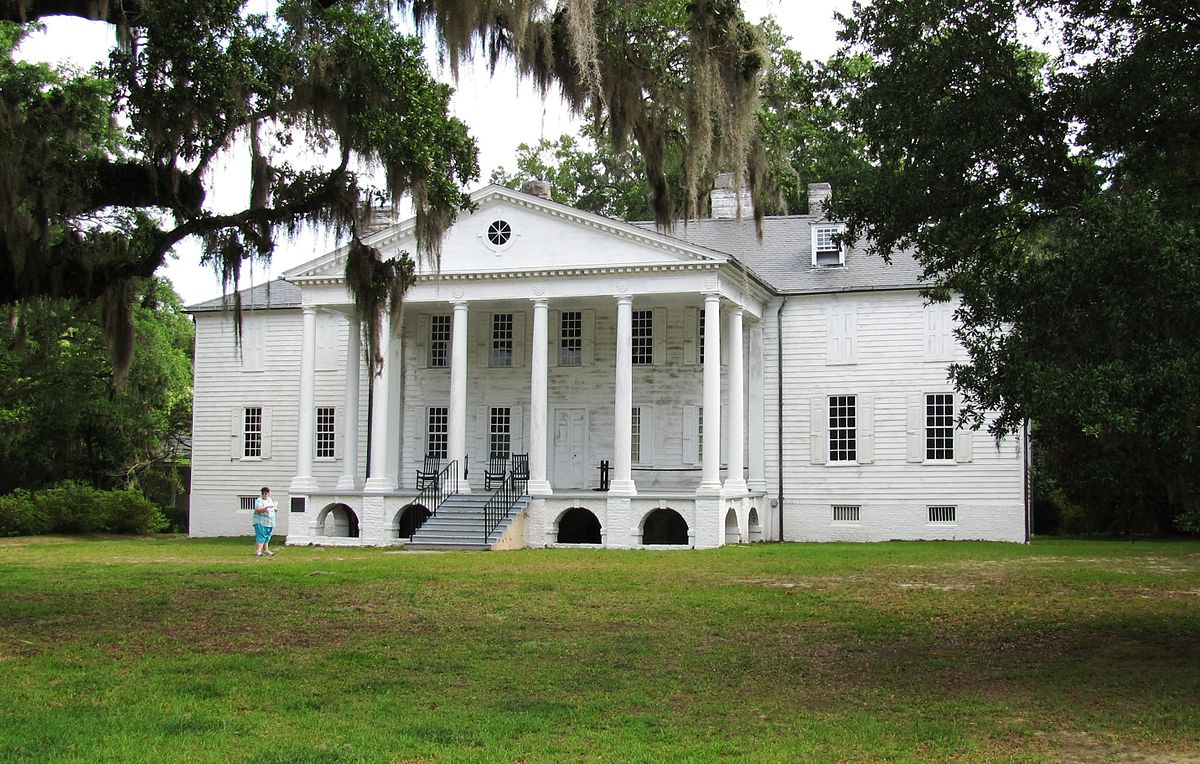 Hampton Plantation State Historic Site is tucked away among live oaks and magnolias about an hour from downtown Charleston. Most of the plantation land is no longer in use and has reverted to natural wooded and swampy conditions. The main house, a Georgian-style mansion, was built in 1735. The property was sold in 1757, and the new owner added a two-story ballroom on one side, and a master bedroom suite on the other. The property tells the story of the freed people who made their homes in the Santee Delta region for generations after emancipation. Visitors can explore the mansion, wander the plantation grounds or look out upon Wambaw Creek at the remains of rice fields that once stretched as far as the eye could see. Admission to the grounds is free, but there is a fee to tour the house.
---
Hampton Plantation Photos
---
---
Hampton Plantation Address and Map
---
---
Hampton Plantation Hours and Admission
---
Hours:
Ground Hours:  
April - October 9 am - 6 pm
November - March 9 am - 5 pm
Mansion Hours: Guided Tours
Only Friday, Monday and Tuesday
at 12 pm and 2 pm
Saturday and Sunday 10 am,
12 pm and 2 pm
Admission: 
Grounds are free
House Admission:
Adults (16+) $7.50
Child (6-15) $3.50
Children 5 and under Free

---
Current and Upcoming Events
at Hampton Plantation
---
What: Dyeing with Indigo
When: Saturday Sept. 28, 2019
Time: 10 am - 2 pm
Where: Fire ring behind the kitchen house at Hampton Plantation
Admission: Free event
Have you ever wanted to learn how to dye fabrics with indigo? It's time to learn! Indigo was a wildly successful cash crop in Colonial South Carolina. Eliza Lucas Pinckney experimented with Indigofera plants for 4 years and perfected the difficult process: growing, harvesting, fermenting, aerating, and drying. Learn about this fascinating process and the work the enslaved people were forced to do to take indigo from flowering plant to expensive blue dye.

---
Hotels Near Hampton Plantation
---
---
More things to do in Charleston
---
---
Home > Things to do in Charleston SC > Charleston Plantations > Hampton Plantation
---
---
Copyright © 2009-2019 visit-historic-charleston.com